Want to Make Graduation Party Invitations? Here's What You Need to Know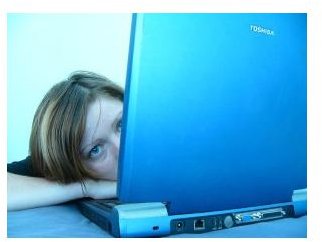 You Don't Have to Start From Scratch
Unless you really love to create your own publications, there is no need to make your invites from the ground up. No matter what desktop publishing program you use, there are sure to be grad party invitation templates available for you to use. Using a template will save you time and stress, since you do not have to come up with every minor detail of the invitation.
Even if you are unable to find a specific graduation-related them that you love, you are likely to find a standard party template that you can modify so that it is perfect for your graduate.
Include the Right Info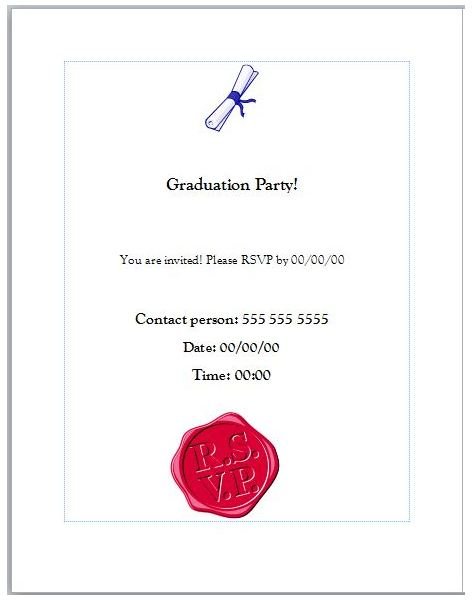 Before you begin to make your invitations, have a clear idea about exactly what you are inviting guests to attend and the particulars of that event. For instance, you may wish to invite guests to both your commencement ceremony and the reception following that. If so, it is perfectly acceptable to include information on both events. If you only want guests to meet up at your party location, though, avoid including details on the actual graduation proceedings as this may confuse them.
Follow proper graduation invitation etiquette and provide specific information that you should include in the body of the invitation, such as the time, date and location of the party. If you want recipients to RSVP, be sure to note this as well as the date by which you need their responses.
Make It Special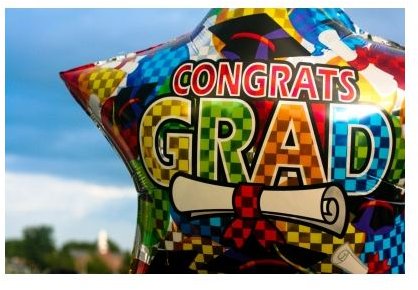 There are many ways that you can make graduation party invitations unique, both while creating them and after printing them. One of the benefits of making your own invitations is that you can incorporate just about anything into the design. For instance, you might wish to add the graduate's senior photo or a snapshot of her in her cap and gown on the front of the invitation or inside. If your graduate is a budding poet or songwriter, ask him to write a verse or two that you can include in the body of the invitation. In addition, you can use graduation-themed borders or clipart images to add some pizazz.
Printing on high-quality paper will help make the invitations look and feel special. Once you print them, you can continue to customize the cards for a truly one of a kind appearance. For instance, use rubber stamps or glitter glue to embellish the invitations. Alternatively, you can use scissors with decorative edges to alter the borders of the invitations or a craft punch in a fitting design to add another dimension to the cards.
While you certainly have free rein when designing your party invites and it is important to add your personal touch, remember that less is often more. You want the cards to be unique and speak of your graduate's style and personality, but avoid making them look garish, gaudy or simply over the top.
References and Resources
Images
Working With Laptop: sxc.hu/len-k-a
RSVP Invitation: Tricia Goss
Graduate Congrats Ballon: https://www.freedigitalphotos.net/images/view_photog.php?photogid=283
Sources
Emily Post, Invitation Etiquette, https://www.emilypost.com/social-life/invitations-and-announcements/153-invitation-etiquette-
Emily Post, Invitation Etiquette, https://www.emilypost.com/social-life/celebrations-through-life/82-graduation