Free Fall Leaf Borders: Make a Gorgeous Autumn Publication Using These Resources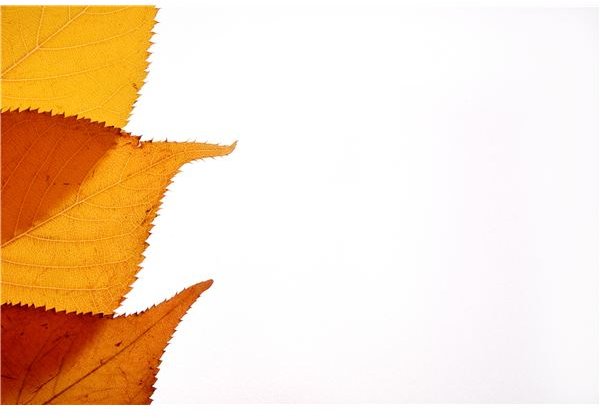 Using These Borders
As the autumnal borders listed here are from an array of locations, they are likewise in a variety of formats. Each specific format and manner of obtaining the borders is explained in the corresponding section. Click on any image to enlarge it for a better view. You will find website addresses for all of these borders in the References and Resources section at the end of this article.
Three Leaves
While MorgueFile.com is best known as a stock photo resource, many of its images can also be used as borders for desktop publications. Such is the case with this file, entitled Three Leaves. To use it, click the Download button on the site beneath the image. Open it in your favorite photo-editing application and save it on your computer.
Autumn Frame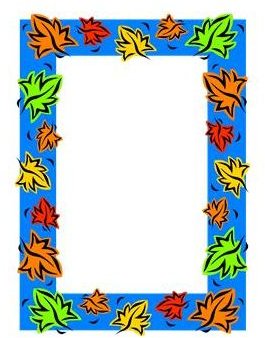 Microsoft's collection of clipart and images is a helpful resource for any of your DTP graphic needs, including borders displaying fall leaves. This option is a full-page border in bright blue with leaves in green, red, yellow and orange all around it. To use this border, click the Download or Copy button, which varies depending on what web browser you use. If you have the Download option, you can save the file to your computer. If your only option is to copy it to your clipboard, you will need to save it in another program if you wish to use it again. You can also right-click the image and save it to your computer.
Maple Leaf Borders

Graphic designer Lee Hansen offers a treasure trove of unique, free clipart images. In her collection is a page of red and yellow maple leaf borders. You will find large and small leaves in vertical or horizontal arrangements. Click on the border you want to use to open it on a new page and then right-click the image and save it to your computer.
Autumn Borders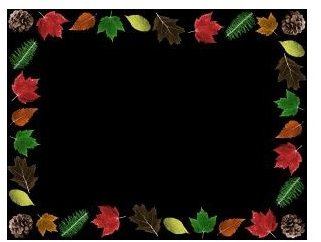 Another stock photo website that is often untapped when it comes to borders and other graphics, Stock.Xchng provides a handful of free fall leaf borders including this vibrant image of realistic leaves, pine needles and pine cones on a black background. To use this image, sign up for a free SXC account, click the Download image beneath the picture and then right-click it and save it to your computer.
Fall Leaf Corner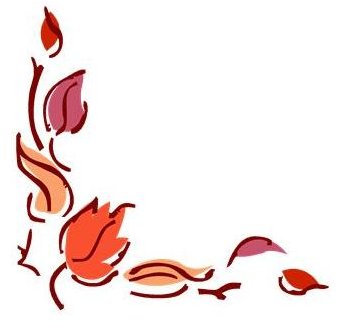 Another offering from Microsoft's collection, you can use this border to add fiery leaves to one or more corners of your publication. Download it to your computer or copy it to your clipboard, as listed previously, or right-click the image and save it to your computer.
Autumn Lines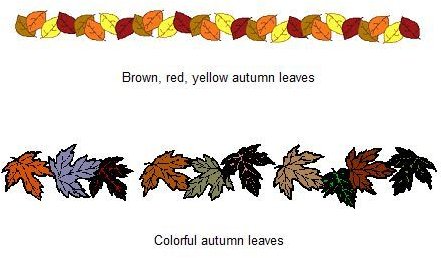 Hellas Multimedia, a bountiful resource of free clipart images, offers a collection of autumn lines with many horizontal borders made of fall leaves. Simply right-click the one you want to use and save the image to your computer.
Harvest Border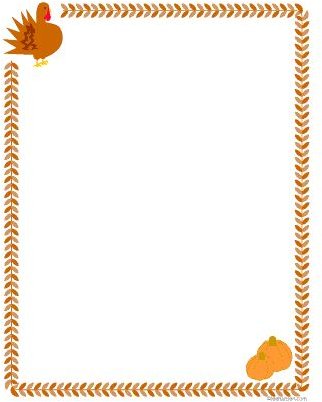 If your publication has a Thanksgiving theme, check out this border. A line of fall leaves runs around the entire page, which is also adorned with a plump turkey and bright pumpkins. The file opens in PDF format, which you can save from the File menu.
Printable Fall Theme Borders

Perhaps you prefer something even more vivid. These borders, made from creatively edited photos, might suit your taste. Right-click any or each of these borders to save them to your computer and use them vertically or horizontally in your publication.
Brown Leaves Border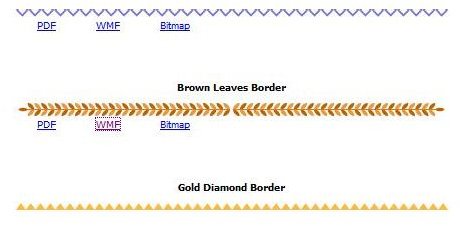 Peirce Clipart provides a variety of free lines and borders, including this simple horizontal border of brown fall leaves. Each image is available in three formats: PDF, WMF and BMP. Click on the format you wish to use to download it to your computer.
Falling Leaves Frame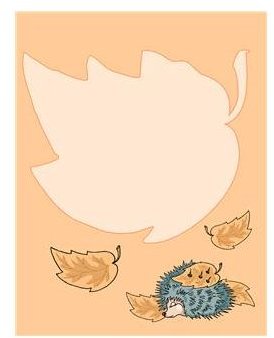 The final offering in this collection is yet another graphic from Microsoft. This whole-page border has a cute falling leave cutout near the center and a sweet hedgehog sleeping at the bottom. Download it to your computer or copy it to your clipboard, as listed previously, or right-click the image and save it to your computer.
References and Resources
Screenshots provided by the writer from the respective websites
Three Leaves: https://www.morguefile.com/archive/display/711827
Autumn Frame: https://office.microsoft.com/en-us/images/results.aspx?qu=fall%20border#ai:MC900023301|mt:0|
Maple Leaf Borders: https://www.leehansen.com/clipart/Borders/pages/maple-leaf-borders.htm
Autumn Borders: https://www.sxc.hu/photo/869363
Fall Leaf Corner: https://office.microsoft.com/en-us/images/results.aspx?qu=leaf%20AND%20corner&ctt=1#ai:MC900020667|mt:0|
Autumn Lines: https://www.hellasmultimedia.com/webimages/autumn/autumn_lines_1.htm
Harvest Border: https://www.clipartandcrafts.com/papercrafts/stationery/pages/harvest-border-letter-paper.html
Printable Fall Theme Borders: https://stationary.prissed.com/free-printable-fall-borders.htm
Brown Leaves Border: https://clipart.peirceinternet.com/lines.html
Falling Leaves Frame: https://clipart.peirceinternet.com/lines.html