Make Your Own Graduation Announcement: Wording Ideas and Samples
Consider the Type of Announcement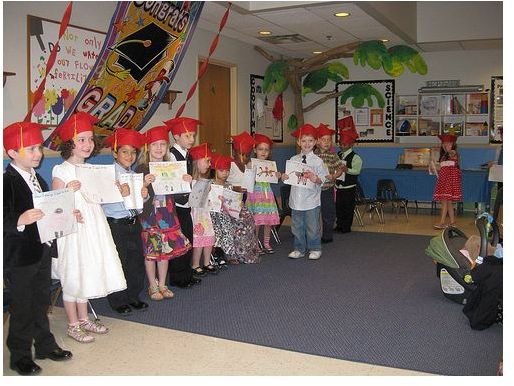 The type of graduation you decide to create and send will likely depend on the person graduating. For instance, the design and wording you might use for a kindergarten graduation would vary greatly from a high school graduation, which would also differ from a law school commencement announcement.
If you are proudly announcing your child's graduation from preschool or kindergarten, the wording should be simple, short and sweet such as this:
Growing up goes way too fast.
Look at how much time has passed!
Join us for a celebration
At Jaxson's pre-k graduation.
A high school or university graduation announcement should be more formal. You have several options, such as using graduation announcement wording that announces a general graduation or one announced by the graduate's parents. Here is an example of a general school announcement.
We, the Senior Class of
North Park High School
proudly announce our
Commencement Exercises
on May twenty-ninth two thousand thirteen
at three o'clock in the afternoon
at North Park High School's Auditorium.
We wish to take this opportunity to thank
our teachers, school administrators and of course,
our parents for their support, encouragement and love.
Don't Forget the Details
It is proper graduation etiquette to include the details regarding the time and place of the graduation, particularly if you would like recipients of your announcements to attend the ceremony. Format the wording of these particulars to match the style of the announcement. For instance, if you are creating a formal announcement, use traditional formal wording spelling out the time and date, such as:
Michael and Mary Ware
proudly announce the graduation of their son,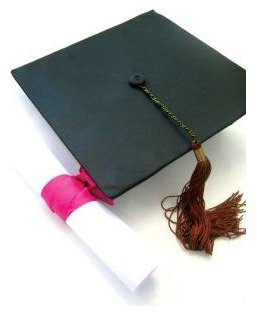 Anthony Christopher Ware
from St. Joseph's High School
on Saturday, the twenty-fifth of May, Two thousand and thirteen
at six o'clock in the evening
at the Appleton Community Center
For a more casual announcement, you can write dates and times using numbers rather than spelling them all out.
Make It Your Own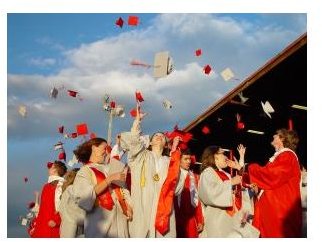 Although many graduates send out formal, traditional graduation announcements, since you are creating your own announcements you can incorporate your own – or your graduate's – personality and sense of humor. Here are some verses you can add to your standard announcement wording to make it a little more fun or meaningful.
Time to party and have some fun.
Justin's homework is finally done!
______________________________________
Madalyn thinks the tassle
Was surely worth the hassle.
______________________________________
It is a time
To peer into our futures
While fondly looking back at our past
Your graduation announcement wording can be whatever you want it to be, within reason. Make sure that the words you choose are tasteful, positive and thoughtful. Putting all of these pieces together, you are sure to create truly custom and memorable announcements.
References
Sources:
Emily Post www.emilypost.com/social-life/celebrations-through-life/82-graduation
Herff Jones www.herffjones.com/college/announcements/etiquette
Image Credits:
Kindergarten Graduation: Flickr Creative Commons/rdeetz
Mortar Board: sxc.hu/renata jun
Graduates: sxc.hu/KATI GARNER