Logo's as Corporate Identity

Why Link Your Logo?
Many memorable companies have proven that a well done logo can represent the company as a whole. In today's consumer market, having a logo that will stay on the minds of those who will by your products, is more important that getting the full outline of what a company stands for out to the public.
Think about it, in our instant gratification world what better way to make an impact than a logo? Syncing a logo to represent a company's images allows for mass communication and product endorsement in a memorable way. Many major corporations have built their logos based on this idea and if it can work for them, then it can work for any type of business including small and home based ventures.
Here we will take a look at some examples of how these larger companies have done their logo corporate identity alignments, as well as show a home based idea created from a simple logo. For more information on home based and small business ideas, see List of the Top 10 Home Based Businesses.
Companies Who've Linked Up
There are literally, hundreds of major companies who have linked their logos to their products and overall mission. The majority of these businesses are well established and have often switched to logo based advertising as a way to keep up with the changes that the Internet has made to communication.
Companies such as Pepsi, Coca-Cola and BMW all have connected their logos to their business and have successfully branded themselves. For example, back in 1898 the Pepsi company only used a stylized font as their logo. In the 1950's they then added the name wording onto a bottle cap enhancing their logo with the


colors red, white and blue. Between the 50's through to 1989 the bottle cap evolved into a sphere with the company name still prominent but starting in the 1990's the company cut the name and let the red, white and blue sphere stand on its own with the occasional new font design. Today the company is now internationally known through their symbol logo, thus showing how a business can link corporate identity with a simple image.
Elements of Linking a Logo

There are certain elements that need to be considered when creating a logo that will line up with your company's overall image and product base. The first element to consider is color. Look at the colors you are currently using and think about how those colors represent your business. Are they colors you want to have representing your business?
The next element to consider is that of an image. Is there a symbol that you currently use or one that you can see as standing for your business? As an example of this, I've created a business symbol in the image to the left. This is a simple lotus flower that can stand for many things like peace, an Asian influence or even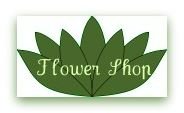 a flower shop.
Another element that comes into play is in adding text or a business name to the image. This can be optional depending on your business needs. Some good questions to ask are: Is the symbol strong enough to stand for the business on it's own? and Do I need text added to the logo symbol to make a corporate link? In the example at the right, I've added some text to the lotus flower symbol to show the difference in effect from plain symbol to company named symbol.
References
Pepsi USA, https://www.pepsiusa.com/downloads/PepsiLegacy_Book.pdf
*Pepsi images were provided by and ©2011 PepsiCo, Inc., Lotus images are author created