Where to Find Free Graduation Clipart Images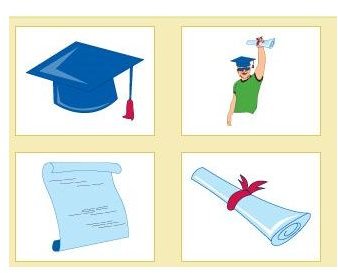 Universal Clipart
Amongst dozens of other categories, this site offers an entire collection of graduation clipart at no charge. Click the Download File button to download a zip file containing clip art images in .jpg format. Make sure you save the files where you can find them later, as they will be in a temporary file by default.
See the References section at the end of this article for links to this site and all others listed in this guide.
Hellas Multimedia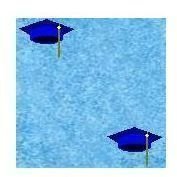 Whether you need backgrounds, borders, images or even lines in graduation-themed designs, you will find an array of them here. The backgrounds might be ideal for graduation party invitations, and the borders could add cohesiveness to decorations such as banners, posters and signs. Right-click any clipart image you want to save and select Save Image As to save it to your computer.
Free Clipart Now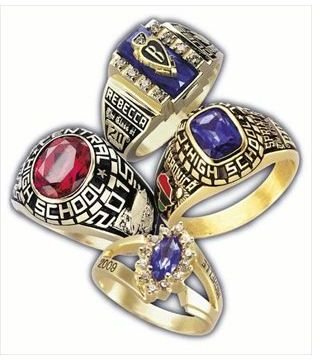 There are nine graduation clipart items available at Free Clipart Now, including diplomas, class rings and even a clown school graduate. Click on any of the images to view them full size. Right-click and save the images to download them to your computer.
Anne's Place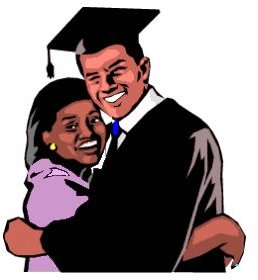 Another site that offers a wide variety of clipart themes, Anne's Place has a unique selection of images compared to many other free graduation clipart choices available. This collection is worth checking out for all of your graduation desktop publications.
CKS Info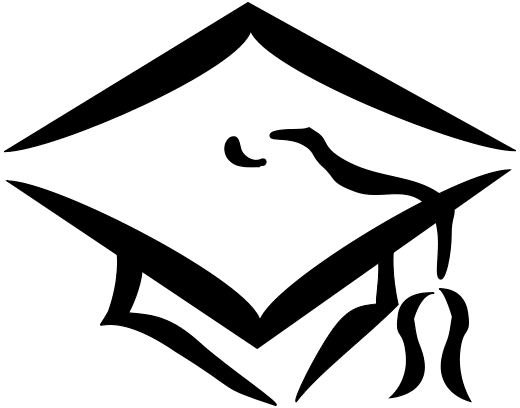 Although CKS Info only has a handful of clipart images related to graduations, it might be all that you need. Right-click any of the images and select Save Image As to download it to your computer. The images are in .png image formats, which you can use in most desktop publishing programs.
Microsoft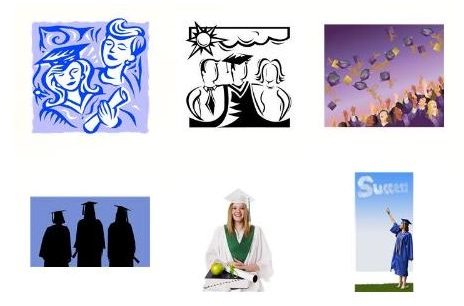 Even if you do not use MS Publisher as your DTP program you can still enjoy free clipart graphics from the Microsoft website. This is an advantage, as the site offers more than a dozen pages of graduation clipart including photos, animation and more. To download an image, click on it and then click the Download button.
Clips Ahoy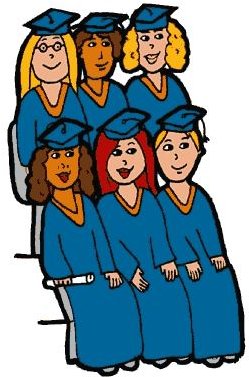 Not to be confused with a brand of chocolatey cookies, Clips Ahoy provides 10 pages of graduation-themed clips. Here, you will find everything from dogs and fish in caps and gowns to tassles and diplomas. Click on any of the images to view them full size. Right-click and save the images to download them to your computer.
Graduation-Invitations-Graduation-Party.com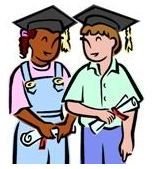 This site is seemingly dedicated to helping you undertake the best graduation ceremony or party ever. Whether you need graduation-related clipart images for a kindergarten graduation, a senior citizen who is obtaining a college degree or anyone in between, you will certainly find it at Graduation-Invitations-Graduation-Party.com
School Clip Art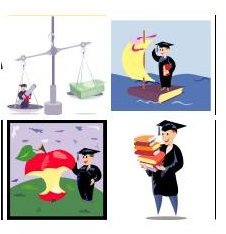 As this site is devoted to providing school-related clipart, it is only logical that School Clip Art would provide graduation images as well. All of the graphics provided here are provided at no charge for educational purposes, so if you are creating a graduation program for your school or another related publication, this might be an option for you.
Daily Clip Art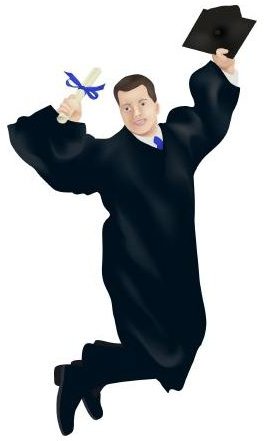 Daily Clip Art offers a new, visually stunning clipart image every day. Within their archives is a colorful collection of graduation clip art. Each image is free to use as long as you adhere to their Terms of Service agreement. You can also download high-resolution versions for $4 per image.
References
Sources:
Graduation Invitations Graduation Party.com
Image Credits:
Screenshots from respective websites provided by the writer