Pricing Flyer Templates and Product Lists for Small Business Owners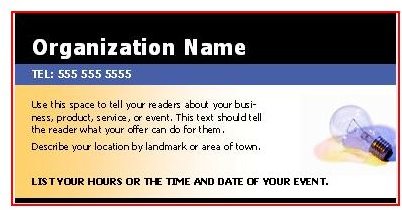 Flyers for All Seasons and Reasons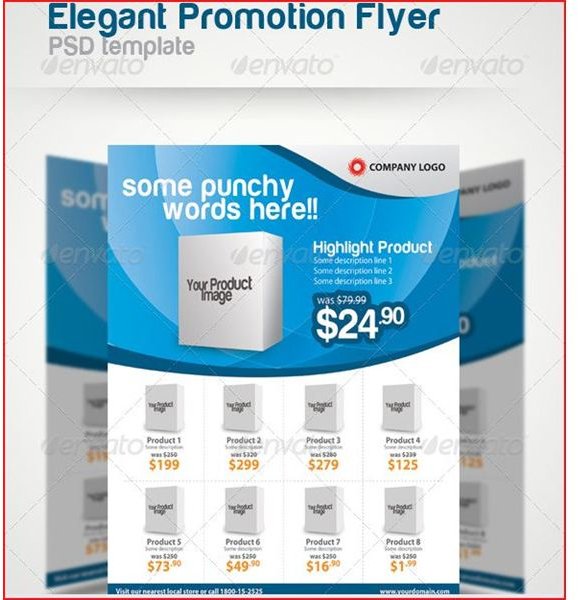 First off, if it's real estate listing flyers you're interested in, we've got a large assortment of free real estate listing templates plus a whole lot more resources for that specific industry that you can find using our search function. Pricing flyer templates are the simple means that you can use to create a product pricing list or advertise a sales event that suits your specifications along with the style and professionalism of your small or home office business. But of course, you can also use them if you're just in need of selling an item like a car, bike or boat.
Either way, the resources and instructions are laid out below for your convenience. No need to waste time building one from scratch when all that work is already taken care of with these templates specifically designed to appear as an appealing and informative representation of your product listing catered to specific products and themed sales events.
While we're on the subject, be sure and check out The Best Free Flyer Templates on the Web to find suitable options for just about any reason under the sun. Microsoft Office Online has tons of templates you can use for virtually anything. But for product and price listing templates that cover a wide range, I would direct you to Graphicriver.net for more like the sample shown here to the left.
Image credit/Office.microsoft.com
Xerox Pricing Flyers, Sale Flyers (Holiday or Themed), and Promotional Event Announcements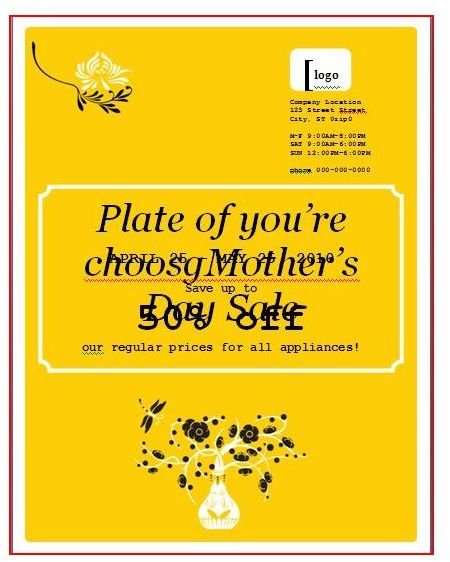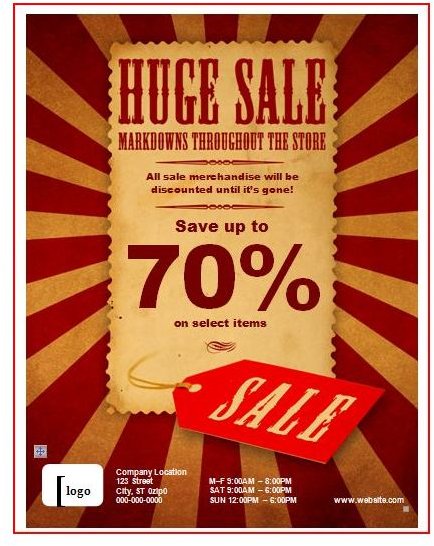 Before we get to these selections, let me just mention that pricing flyers come in many styles and themes for a myriad of purposes and Xerox has an attractive, professionally minded selection to choose from. Perusing their selection at different times of the year will produce results that correspond to it. For instance, as I write this, spring is in the air so their site has Mother's Day and Father's Day sales, along with Spring White sale if you happen to have a business selling bedding and linen.
For promotional events, clearance sales, and even newsletters that could market all your products, services, and pricing on a sharp and eye-catching flyer, see all that they have to offer at office.xerox.com. Just click on the template of your choosing and it will ask you which program you'd like to save it to – Microsoft Word is always a good choice that is rather easy to customize any template with. Just include any products you'd like to highlight along with the pricing and you've got a great piece of marketing material to get to the public with any method you choose.
Image credits/Office.xerox.com
HP Creative Design Studio Small Business Marketing Tools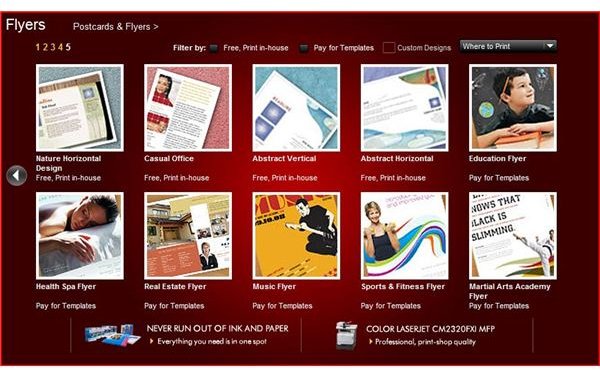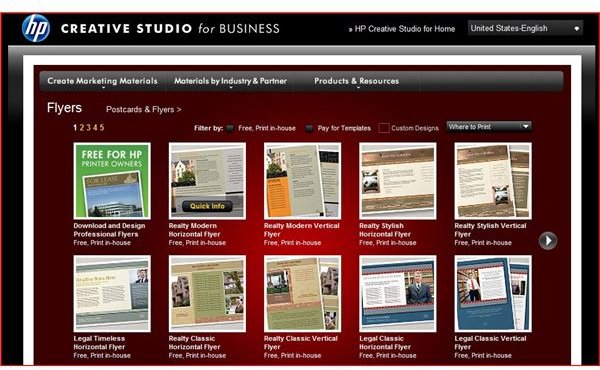 HP Creative Design Studio offers a bevy of templates to suit all sorts of small business needs from marketing material to informational leaflets. Plus, they've got these flyer templates categorized by industry so depending upon the type of business you own, you might find a pricing flyer template perfectly suited to you. Our informative piece tiled Making Flyers from the Free Templates In HP Creative Studio will tell you exactly where to access their templates along with how to customize the ones of your choosing.
Price Quote Templates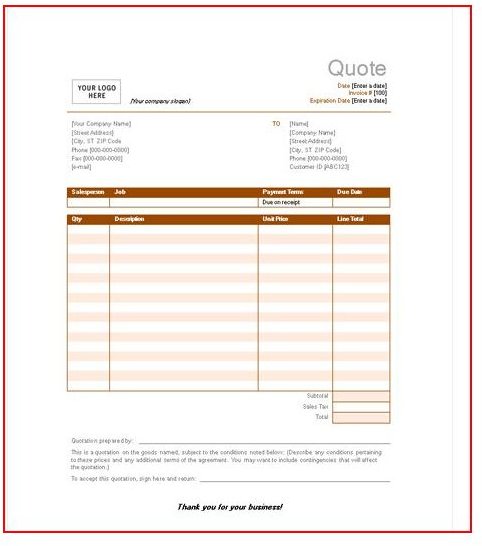 Along the same vein in operating some types of businesses are the price quotes you'll need to give customers for products or services that you want to sell to them. We've got the means for you to create the customized cost estimate documents which are a vital link between a business owner or freelancer, and their clients and customers.
Price quotes, just like product listings, should reflect the professionalism and integrity of whatever goods or services you provide. The company details; contact information, the logo, and any other industry appropriate language are already on these price quote templates, along with instructions on how to use them.
So that wraps up our roundup of price listing templates to help you better simplify and manage your small business. Make use of all the tools Bright Hub has available from marketing to managing to help you operate at peak performance and have plenty of time to do the more important things in life.
Image credit/Microsoft Office Online
References
Graphicriver.net
HP Creative Design Studio
Microsoft Office Online