Helping Kids Write Sympathy Cards: Tips for Parents and Teachers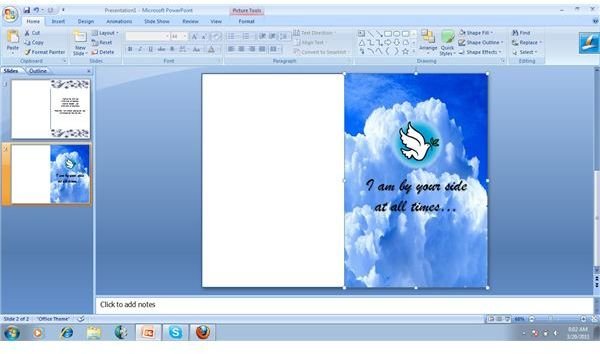 Why Write Sympathy Cards?
Many kids naturally adore making different kinds of cards. Perhaps someone close to you and your children is experiencing a time of sadness, and you want to help your kids write sympathy cards. Whether it is for a friend whose pet has died, a close relative who lost a precious belonging or a classmate who is feeling down, it is good to teach children how to express sympathy for these people who are in need of support and comfort. In this way, they learn to be more understanding of and sensitive to others' feelings. They also learn to sympathize with others in times of trouble and sorrow.
When kids write sympathy cards, guide them in carefully wording their messages. The words can be simple but meaningful. Here are some examples that you can give them on how to begin their messages:
"I am sorry to hear about…."
"I sympathize with you in this time of sadness and grief…"
"I wish to be with you at this moment…"
"I am always praying for you…"
Here are the ways they can end their messages:
"I hope you will be well…"
"I am just here for you as long as you need me…"
"I will keep on praying for you and offering my support and love…"
"Remember that I am by your side at all times…"
Using MS Powerpoint to Make Sympathy Cards
One simple computer program that you can use to help kids make their own sympathy cards is MS Powerpoint. Here are the steps to follow.
1. Divide the horizontal layout into two equal parts by inserting a rectangular shape on one side first. Adjust the size and then copy and paste it on the other side to see if they match. If not, just keep on repeating the adjustment, and then copying and pasting again until there are equal rectangles on both sides.
2. You can either remove the fill or choose a color for the fill of the rectangles by editing this feature in the FORMAT menu.
3. Let your kids choose appropriate pictures to place on the right side, to serve as the cover of the card. Leave the left side blank because this will be the back of the card. Take note that pictures can range from clouds to doves to friends embracing. Guide them in choosing a picture that is just right for the situation for which the card is for.
4. Let the kids copy and paste pictures from the Internet or from the clipboard of your computer. Then ask them to write a one-liner message in front.
5. Add a new blank slide and prepare the same two rectangles. Imagine that this is the spread you will be faced with when the card is opened. It is up to you if you wish to use only the right side or if you want to add designs and messages on both sides.
6. Print out these two slides when you are done. Assist the kids in taping or gluing together the two pieces of paper to form a card. You may have them add decor like buttons, sequins, glitter, and the like.
Free Download: Sympathy Card Template on MS Powerpoint
Image Credit: Author's Own
Using MS Publisher to Make Sympathy Cards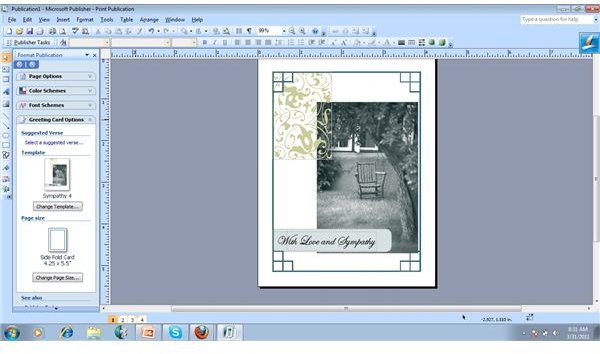 You can also make use of MS Publisher because this program is quite user-friendly and there are lots of ready made templates that you can choose from. Here are the steps you can follow if you decide to use this program:
1. Click on the publication type "Greeting Cards." From there, you can choose the kind of card you would like to make.
2. Let the children click on "Sympathy" to view available templates. Then click on the chosen template.
3. There are four pages that you can layout together with your kids. Just click on the page number at the bottom part of the screen. Page 1 is for the cover while pages 2 and 3 are for the inside of the card. Page 4 is the back part of the card.
4. You can drag the different elements that are already there to adjust their positions. You may also opt to remove some of them, and even to add or change some designs, pictures, and text.
5. Once you have finalized the words and the design of your sympathy card, then you can just follow the printing instructions.
Free Download: Sympathy Card Template on MS Publisher
Image Credit: Author's Own
References: Author's own experience.