How to Create Plastic Graphics in Fireworks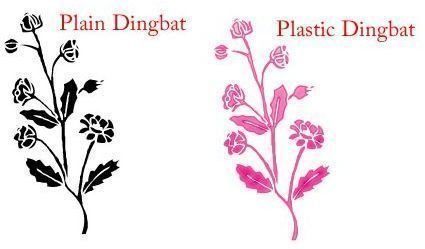 Creating Your Own Graphics
In this tutorial, you will learn how to create your own graphics in Fireworks. These will be plastic graphics and pastel graphics. We will use dingbats for the graphics and apply styles to the graphics for decoration. We will use the preset styles in Fireworks for this tutorial. Some people don't know how easy it is to create a graphic using styles and dingbats. If you are one of those people, read this tutorial and you will learn a couple of tricks when it comes to creating your own graphics. Once you've created your graphics in Fireworks, you can use them for scrapbook pages, photo frames, greeting cards, flyers, and many more DTP projects. So, let's get started with this guide.
Getting the Dingbats You Want to Use

To get started, you will need to download and install some dingbats. You can find many recommended resources for dingbats in our "What is a Dingbat?" article. This article will also walk you through how to use dingbats as well as the different kinds available.
You can also use a search engine you use for dingbats if you can't find dingbats to suit your needs on Bright Hub. Simply search for "Free Dingbats" and you should see quite a few results. Once you have downloaded some dingbats, continue on with the next section of this tutorial.
If you need help with installing dingbats in Windows, please see this guide "Installing Dingbats in Windows".
Getting Your Fireworks Document Ready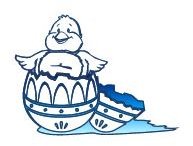 Now you will need to get your document ready in Fireworks to create plastic graphics. Start out by creating yourself a new document in Fireworks. You can create it fairly large so you will have something to work with and you can crop the graphic when you are finished creating it. After you have created your document, you can move on to the next step of this tutorial, which is creating the graphic.
Creating Plastic and Pastel Graphics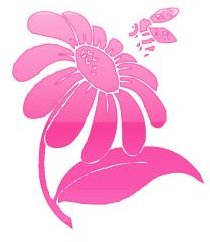 To begin creating your graphic, you will need to select your text tool, draw a large text box on your document and type all of the keys on the keyboard. Then find something you want to use as your graphic. You can go through your different dingbats to find something. Once you have found something you like, double click inside the text box, highlight what you do not want and delete it; delete everything except the graphic you want to use for this tutorial.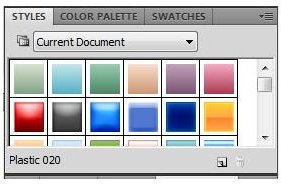 Now you are ready to apply styles to the dingbat you are using to create pastel graphics or plastic graphics. I will show you how to do both. Click the graphic to select it, and make it as large as you want it. If you want it larger than the text bar goes in Fireworks, delete the number in the text field and type a number in.
On the right side of your program, look for the Styles tab and click it. If you can't find it, click Windows > Styles at the top of Fireworks. In this box, you will see the Current Document button. Click that button to open the menu. In the menu, locate the Plastic Styles and click it. Now you will see all of the styles you can use to create a plastic graphic in Fireworks. Simply click a style to apply it. Click through the styles to find something you like.
The same goes for creating pastel graphics. Click the button in the Styles box again and select the Pastel Styles. Browse through those styles by clicking them until you find something that suits your project.
Saving Your Graphics & Exporting Them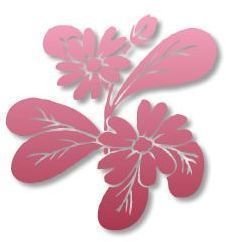 Once you are finished with your graphic, you can crop it and export it to save the graphic in Fireworks. You can then use it with your DTP project. Throughout this guide, you can take a look at some of the graphics I have created using the dingbats and the styles mentioned in this tutorial.
References
Graphics were created by the author using dingbats and Fireworks.
_www.urbanfonts.com/free-dingbats.htm_