Unique Business Card Design Ideas & Tips: Get Your Card Noticed!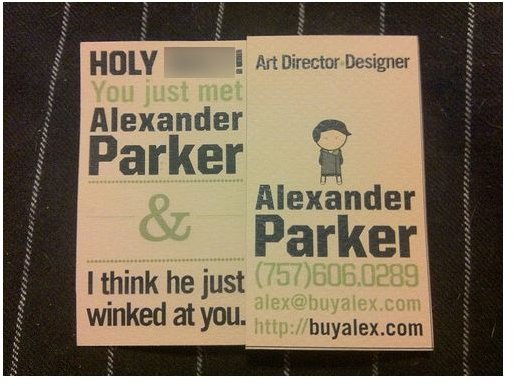 Getting Your Card Noticed
Business cards have followed a long tradition of being black and white with a style similar to letterhead along with some additional contact information and basic graphics. Now we've moved on and are able to try new designs, not only with colored ink, but different materials, textures, and other interesting ways of making the small card more interesting to keep.
Making a business card unique doesn't just mean slapping some interesting color on a card with your contact information and calling it done. The best way to make your business card truly stand out is to take these ideas and other inspirations, and combine them in a way that really shows who you are in a limited amount of space. If you can be upfront and honest about who you are, your goals, and your personality without saying a word, your business card is above and beyond those belonging to others.
(Click on images for a larger preview.)
Color
Color is increasing more common in modern business card design, yet I still find that it provides an infinite amount of usefulness when keeping a business card unique. There are so many ways to combine, mix, and make color become the soul of your business card and really bring out interesting designs that reflect you and your business.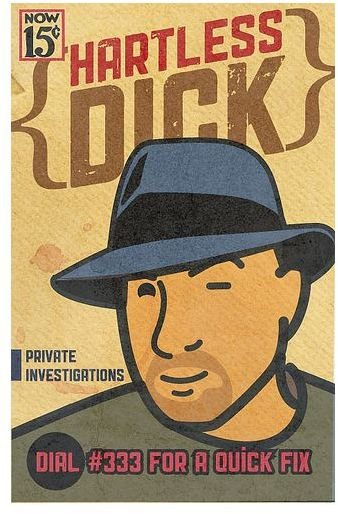 Gradients are also becoming popular and can add incredible depth. Shadows and "3D" images are now easier to create on a business card, allowing for a beautiful design to accompany your contact information. In fact, it's a good idea to try and make your business card as much of a piece of art as it is functional in order to keep someone holding your card's interest so that it is still at the forefront of their minds and the minds of anyone they show it off to.
Materials
Traditionally, business cards are printed on a card stock material that is fairly resilient, but still bends and rips considerably easy. Another downside to the traditional material is that it often feels like regular paper which can be mistaken for receipts, trash, and other scrap – meaning that the business card is often lost or discarded much quicker than a card made out of another material. Going the extra mile with materials can make all the difference in how your business card will be held onto and even passed around amongst contacts who simply show off how cool your business card ends up being.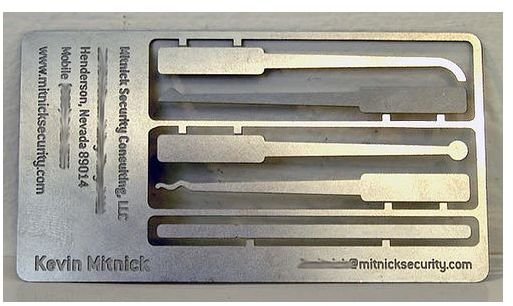 There are a lot of ways to tie these materials into what your business does. For example, a metal-working shop could utilize cheap and thin sheets of metal to cut or press their business contact information and distribute to customers and potential business relations. Another example is one that I had come across for a local water treatment plant that was hiring at a career fair. It was a business card in both size and dimensions, but when placed in water it hydrated itself into a small sponge which still had the readable contact information – incredibly innovative and interesting.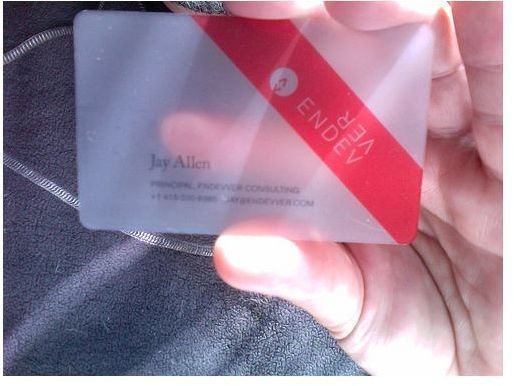 Shape
Business cards are most often rectangular in shape. This is just how they've traditionally been crafted and most business card printers will only offer this size and shape of business card. However, it pays to look for unique and interesting shapes of material to print your business cards on. With a more unique shape, potential card holders are less likely to dismiss it as a thoughtless offering.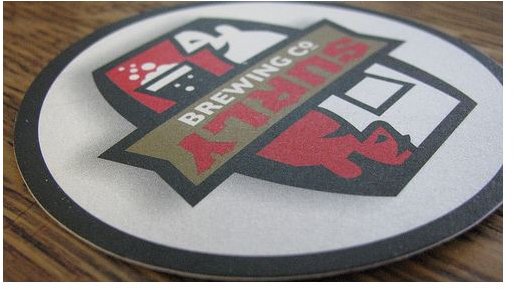 Squares are the next common shape behind rectangles because they are easier to print on, but I have seen circles and other unique shapes appear before in business card designs. If you are so bold, you could even hand cut your business cards into more interesting shapes.
Another unique way to make your business card a little bit different is, rather than printing on a different shaped piece of paper, to take the rectangular shape and fold it in to something fantastic. Origami, the art of paper folding, and papercraft art are interesting concepts to explore when designing your business cards.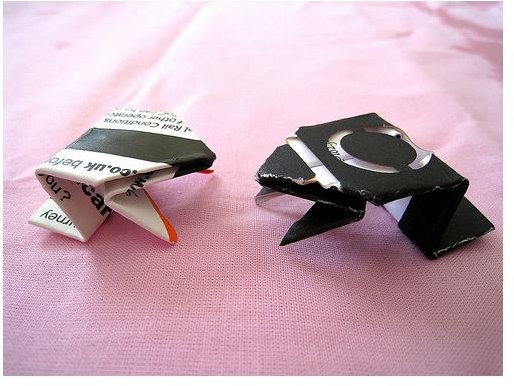 Credits & Sources
All images are used for promotional purposes only and are listed in the order they appear.
Temporary Business Card by Alexander Parker
Hardboiled Business Card by Hartless1
Kevin Mitnick's Business Card by Ran Yaniv Hartstein
Surly Brewing Business Card by David Erickson
Business Card Origami by Aleski Aaltonen
Source(s): https://webdesignledger.com/inspiration/business-cards-produced-using-unusual-materials