Tips and Tricks for Real Estate Business Card Designs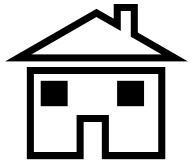 When it comes to real estate business card designs, you've got a lot of options to work with. Designing a successful card relies heavily on your ability to correctly use imagery, logos, fonts, and colors. However, this doesn't mean that it has to limit your creativity, and it will actually help you dial into a professional, yet eye-pleasing design. This guide will help you get started on designing your own real estate business card in no time with helpful tips, tricks, and ideas.
Using Logos

If you have a distinct logo, use it. This is absolutely critical, because people associate the selling and buying of homes with the signs placed in front of lots that are for sale. Often times, potential customers might not remember the exact name of a real estate agent, but if they see a logo they're likely to remember. Giving them a business card with a distinct logo on it is likely to help them to remember to check out your business.
Using Images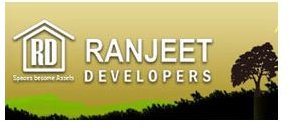 Imagery is crucial in real estate business card designs, and because you are dealing with real estate, you have a few obvious options to pick from. When most people think of real estate, they think of homes and gardens, as well as lots of land. This is a powerful marketing tool that should be taken advantage of whenever possible.
Of course, If you have a logo and it features a home or garden, you've already got most of your work done for you. If not, include a simple drawing of a house, a tree, a flower – anything homey. This will catch people's attention as it is related to your business. If you want to go a bit more extravagant, like the example here, you can include more of an illustration style graphic to really draw their eye to your card.
Choosing a Font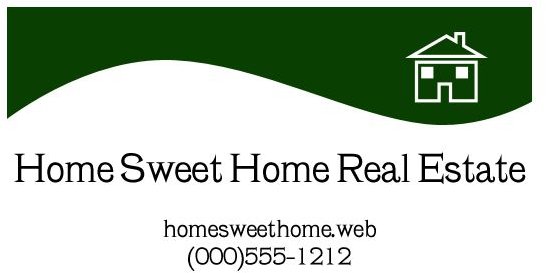 Fonts are another part of your card that you cannot overlook. One of the most important things about your business card design is a professional looking font. Real estate is a business where a lot of money is passed back and forth between different people, and you're going to want to look like you take that very seriously.
Choose fonts like Baskerville or Helvetica, depending on whether or not you want a serif font. Avoid silly fonts such as kurlz MT or Comic Sans, as these are often thought of as some of the most unprofessional fonts that one can use. If you're not sure where to find professional looking fonts, why not check out Free Fonts for Professionals to help you get started!
And if you like the design you see here, you can feel free to download it as a Free Customizable Business Card, in a pack of four colors that includes forest green, crimson red, navy blue, and royal purple.
Choosing Colors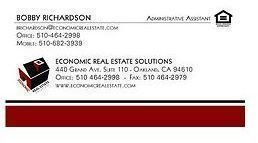 As far as colors go, nearly anything is acceptable. You should use color when possible, as it's likely to help your card stand out in a world where plain white business cards are exchanged every day, and then forgotten in the backs of wallets. A little color will brighten up your card design and help it stand out.
Just remember that dark colors, such as royal purples, crimson reds, forest greens, and navy blues give off a distinct professional feel, and you might want to use that to your advantage. If you want to use more than one color, why not try out a color scheme designer to help you dial in a beautiful design?
References: Author's personal experience in graphic design.
Image Credits:
Small House Logo by Amber Neely
Green Business Card by Amber Neely
Island Real Estate Logo by Lary_ami - https://www.flickr.com/photos/26045931@N04/2630015104/
ERES Business Card by Andres Acosta - https://www.flickr.com/photos/dynamic/262314674/#/
Teak County, Bungalows by Ravi Karandeekar - https://www.flickr.com/photos/ravikaran/4759245455/