Design Your Own Postcard: Tips and Free Templates to Download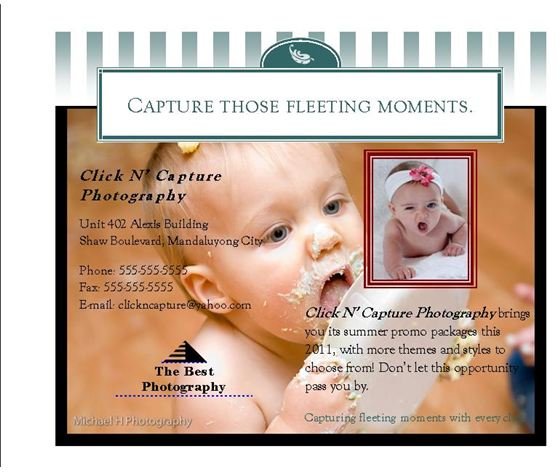 Design your Own Postcard
What are postcards for? Many people love sending postcards to loved ones in different places, because these can easily express their messages whether they want to announce something important, invite a person to an event, express an apology or a gesture of gratitude, or simply say hello. There are available postcards to choose from for whatever purpose you need! However, it is still great to personalize your postcards to make them more special.
How can you design your own postcard? There is a variety of computer software that you can use. In this way, you can include your own photos, come up with your own designs, and put in your own messages. Go over the samples here, be inspired, and try it out!
Postcard Template
For easy customization of postcards, you can use MS Publisher. We've included free download of a two-page back to back template (link below), that can be used for different purposes— for events, greetings, invitations, announcements, reminders, special offers, and many more!
Take a look at the design on your left. It is an advertisement postcard that is usually mailed to potential clients or to members and affiliates of the company, so as to inform them of an upcoming promotion. So if you believe that you cannot possibly design your own postcard, think twice. Try using MS Publisher first. This program is also more convenient for back-to-back printing of postcards. Explore your options here by experimenting with the design gallery objects while inserting your own borders, pictures, and graphics.
Download Link: Microsoft Publisher Back-to-Back Postcard Template
Brushed Magic Postcard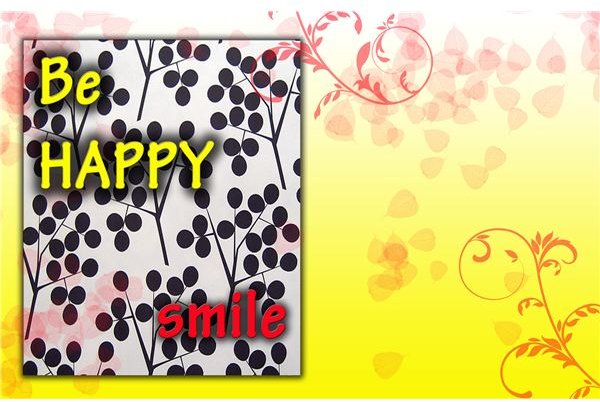 When you design your own postcard, one other tip you can do is to use the various brushes installed in Adobe Photoshop. You can create many unique designs with them. If you are not satisfied with the ones you have, you can easily search "Photoshop brushes" in search engines and download a variety of them for free!
The specific design shown here is one that has a background design with text on the left while the right side is free to be written with a message. This style is quite typical of a postcard, but it is up to you to adjust this to your own needs.
Download Link: Adobe Photoshop Colorful Postcard Template
Digiscrapped Postcard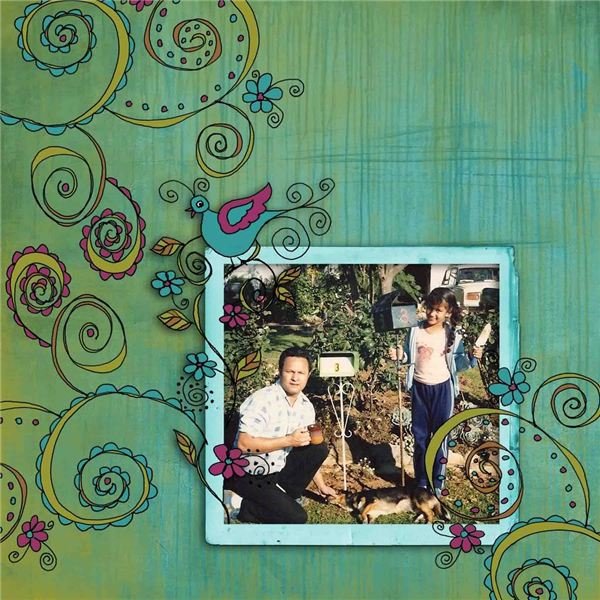 Digiscrapping is the "in" thing today! So why don't you try using this tactic to design your own postcard? You just need basic skills in operating Adobe Photoshop. It is also quite easy to download free digiscrapping kits on the Internet. You may also opt to create your own just by mix-matching various elements such as pictures of buttons, laces, and frames fused with the effect of Photoshop brushes and layered styles.
Look at the scrapbooked design shown here. You can also have your own! Release your creative juices and come up with the coolest personalized postcards.
References
Source: Author's own experience.
Image Credit: Digiscrapping - mamjj_photo/photobucket
All other images are author's own - these are available for free download for personal use.