Canvas Bag Fabric Printing Templates You Can Use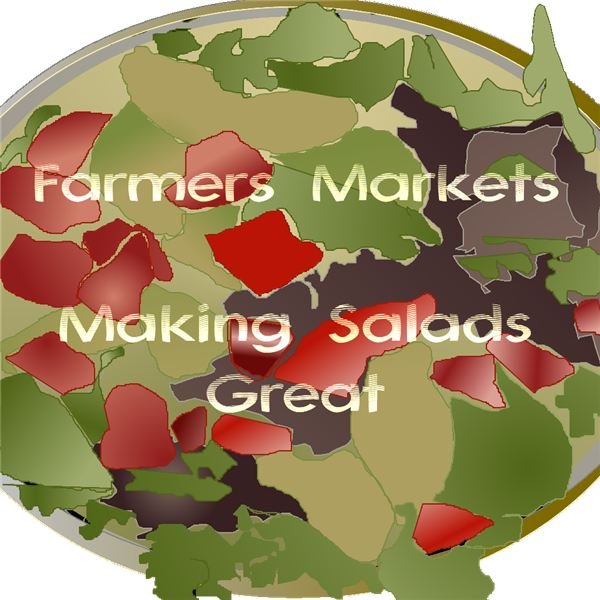 Canvas Bag Fabric Printing Templates for You
Whether you're holding a canvas bag fundraiser or you're just looking to print off canvas bags for your own use, you're sure to find the templates provided to you in this article a great inspiration. When you use canvas bag fabric printing templates to create your reusable bag, you can skip the designing steps and move straight to the fabric printing steps. While the templates provided here may not be used to create your own fabric printing business (or for any other proprietary purpose) you may download and customize these templates for your own personal use.
1. Farmers Market Canvas Bag Fabric Printing Template
Demonstrate your commitment to eating organic and local by using this farmers market canvas bag fabric printing template to print on your reusable bag. When creating this template for your use, I traced over one of the photographs I had taken of a strawberry-avocado salad to create my own salad. This process used multiple layers to create the layered salad effect. The template reads "Farmers Markets Making Salads Great." Use this template to create a canvas bag perfect for going on runs to your local co-op or your weekly farmers market.
2. Save Our Parks Fabric Printing Template for Canvas Bags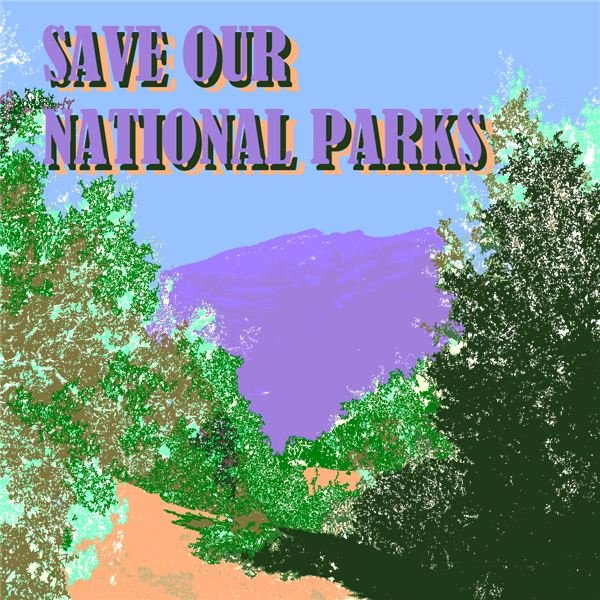 Fabric printing templates for reusable bags can express your support of a cause. The save our parks template features a nature scene with trees and a mountain. For this template, I used the magic wand tool to select portions of a photograph I had taken during a hike and then on new layers in Paint.NET, I used the fill tool. This created the sponge-like effect you see. The template does not have any wording on it, but to duplicate the wording effect you see in the image to the right, use three layers. On the lower layer, use a lighter color, on the middle layer, use black, and on the top layer, use a different color. If you would like your lettering to match the colors in the image, feel free to use the eyedropper tool to pick up the colors you would like to use.
3. So Much Grading… Template for Fabric Printing to Create Your Reusable Bags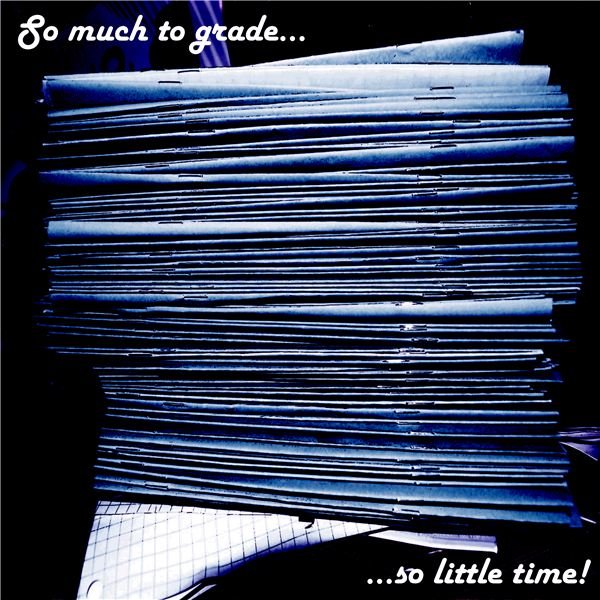 Every teacher, teaching assistant, and professor needs a bag to carry exams and papers that require grading. Why not use this so much grading fabric printing template to decorate your canvas bag? The image in this template is of a stack of exams I had to grade over Thanksgiving break one year while serving as a teaching assistant in graduate school. I used the ink pen effect on the image, and then I used the "Curves" adjustment tool to make it appear as though the stack were glowing. The wording on this template reads "So much to grade…so little time."
4. I Love to Dance Template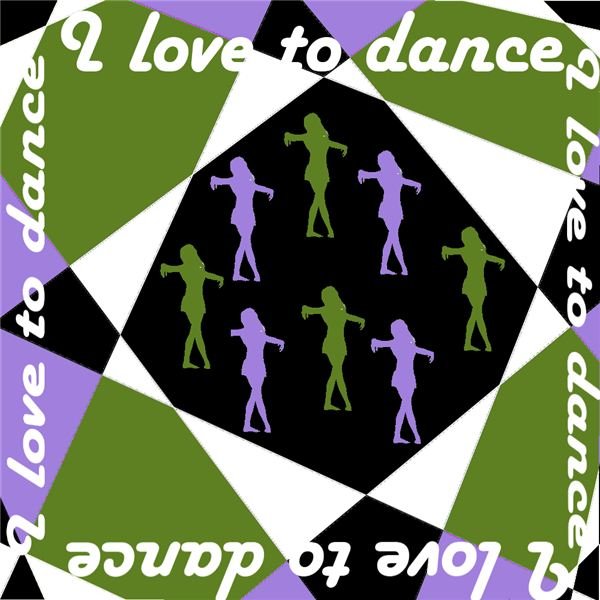 Do you love to dance? If so you may wish to download the "I love to dance" template. This template was created by creating a pattern, creating a new layer, copying the bottom layer, rotating it and pasting it into the top layer. After pasting the pattern, I double-clicked on the layer menu and then selected color burn. After this, I used the magic wand tool to cut out the ballerinas. This fun little canvas bag fabric printing template could be further customized by placing the dancer's name in the center.
5. Off to the Library Template for Reusable Bags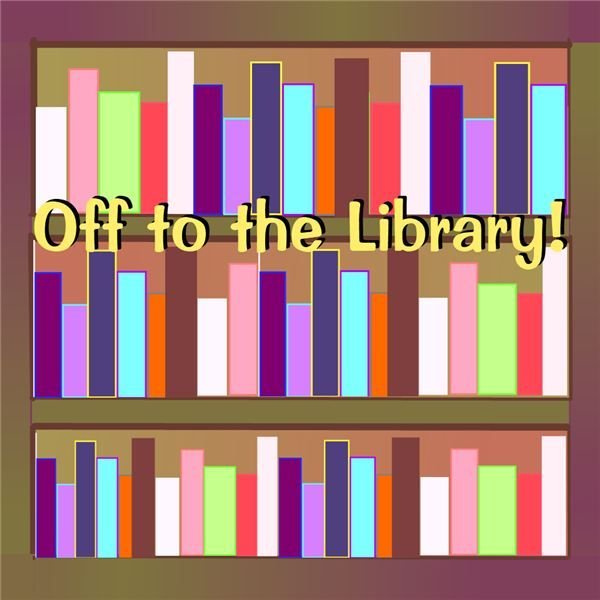 If you need a bookbag, you'll want to consider downloading and using this off to the library template. This canvas bag fabric printing template was created by using the rectangle tools to create the shelves and then the books. Rather than creating each individual book, I created a few, copied, and then pasted the books into patterns, resizing them to fit the different shelves. Again, you can personalize this canvas bag template by placing a name on the other shelf. To create the appearance of a shadow, I used the same technique as I used with the parks template. Choose one color for the top layer and another color for the lower layer and set them off from one another just slightly.
6. Baby Bag Template for Your Reusable Bag
If you've been looking for a stylish baby bag, you might want to create your own! This baby bag template may be just what you're looking for. In this template, I started by making three stripes of baby-related colors: pink, yellow, and baby blue. Then I used the "dent" tool to create the swirl pattern you see. The image was cut out and pasted on a new layer to look like it sits in front of the frame. This can be a fun design for your canvas baby bag.
7. Unleash Your Inner Diva with this Template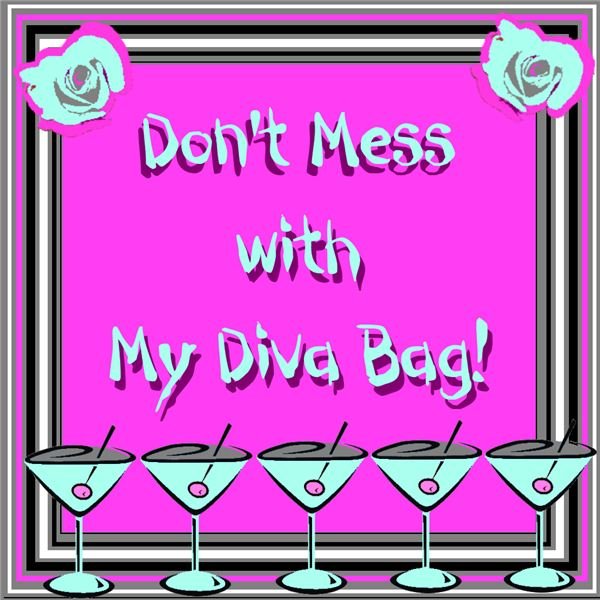 Finally, no list of fabric printing templates for reusable bags is complete without a diva bag! This diva bag template can help you make a great gift for your bridesmaids, a sister, or a best friend. By keeping it light and funky, this template is both fun and friendly. The rose was created using a photograph of a rose. I used the magic wand to select sections of the rose, then filled each section in. I created roses in two different colors and then layered the roses in this template.
For all of these templates, you may either print the template directly on fabric that you will then sew to your canvas or reusable bag, or you can reverse the image in your desktop publishng software and print it to an iron-on sheet and then transfer it to your canvas bag. Either way, have fun!
References
Paint.Net
Strawberry Avocado Salad Recipe https://crazyjayzplace.blogspot.com/2010/05/strawberry-avocado-salad.html
I Love to Dance Template image courtesy of sxc.hu/gallery/Topsoft
Baby Bag Template baby image courtesy of sxc.hu/gallery/vikush
Diva Martini image courtesy of sxc.hu/gallery/Whiter78
Diva Rose based on sxc.hu/gallery/legley
All other images courtesy of Ronda Roberts Levine