Star Backgrounds for Cards, Flyers, Scrapbooks & Other DTP Projects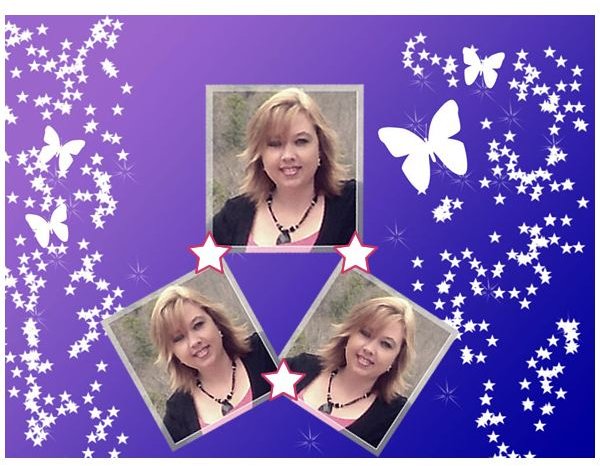 Using Star Backgrounds for DTP Projects
In this guide, we will take a look at five really great star backgrounds. Some of these backgrounds will work great with scrapbooking, and some will work great with other DTP projects like cards, invitations, and so on. The image to the left is a background I took from the list and turned into a very simple scrapbook page. I did not spend much time on this one, but if you take some time and get the embellishments and frames just right, you would have a beautiful scrapbook page. Let's take a look at the backgrounds in this guide.
To download the backgrounds in this list, you will need to use the links in the Resources section located at the end of this guide.
Abstract Star Background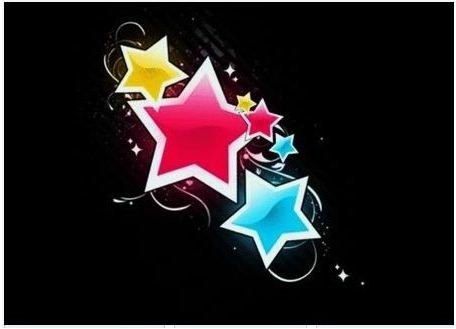 The first item in this list is the Abstract Star background. If you are having a girl's sleepover, or a girl's birthday party, this would make a great invitation. Enough black background is provided for you to type your invitation text. You could create the invitation and then send it through email or even post it on Facebook and other social networking sites. The abstract star background would also work great as a scrapbook page. You could top it off with star embellishments.
Red Star Background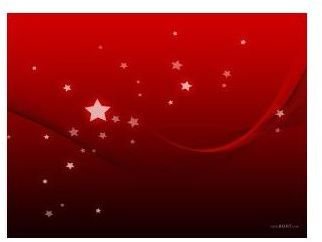 The red star background is fun and would work great for a scrapbook layout. You could also use it as a birthday or Christmas card. Down in the bottom right corner is plenty of room for text to be added. You could select an elegant font to top this card off.
Purple Star Background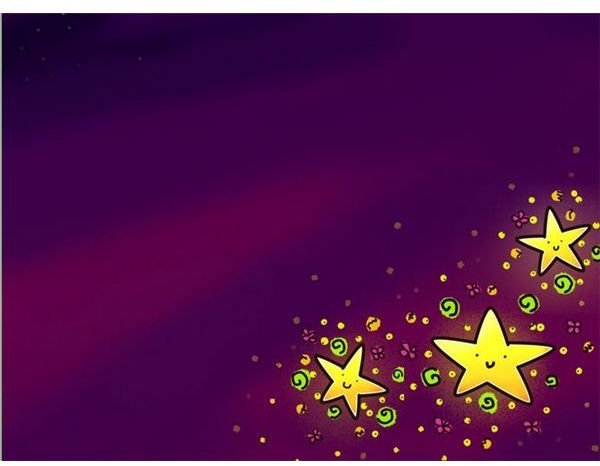 The Purple Star image would make a really nice background for a flyer. If you are having an upcoming event, consider this fun, star background for your event flyer. This background would also make a nice scrapbook page. Adding the photos and feathering the edges to blend into the background are some ideas for creating a lovely page.
Butterfly Star Background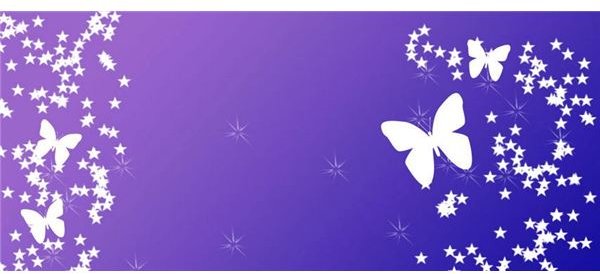 The Butterfly Star background is the one I used for my example in the beginning of this guide. This background will work great with just about any project. Scrapbook pages, greeting cards, party invitations, event flyers are just a few things you can create using this image.
Tinkerbell Star Background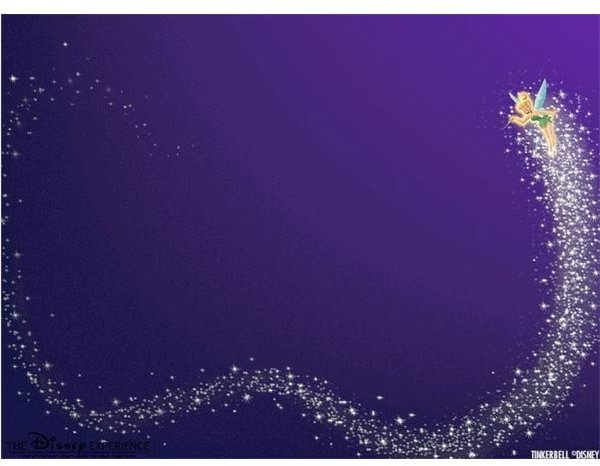 The last item in our list of star backgrounds is the Tinkerbell Star selection. This background has Tinkerbell on the right and a trail of stars behind her. The image could be used for a birthday party invitation, scrapbook page, birthday card, or flyer. There is plenty of space on this background to add text and photos, so it would complement almost any DTP project.
Resources
All images the property of their respective designers.
Scrapbook page was designed by the author using a background in this guide. Background belongs to its creator.