Top 5 Laser Printers for Label Printing Projects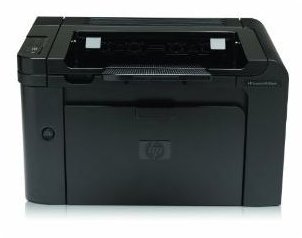 Introduction
Laser printers for label printing need to be fast and they need to offer crisp text as output. A manual bypass feeder is also a great feature to look for when printing labels since using it makes the printer warm up faster. Heat makes the quality of printing jobs better since it melts the toner completely and quicker.
HP LaserJet Pro P1606dn Printer
This laser printer can perform quite well with a range of different types of paper, especially if those paper types were also produced by HP. It has a multipurpose tray that lets you use different paper types without manually changing the paper. This lets you print on different types of paper, which is perfect for easily meeting your label printing needs.
It also has two-sided printing capability, which can save you paper when printing other items. It is quite easy to set up since it doesn't require an installation CD to make it work with your computer. It can function as a network printer with its built-in ethernet networking support.
You can purchase this printer from Amazon.com at $139.99.
HP LaserJet Pro P1102w Printer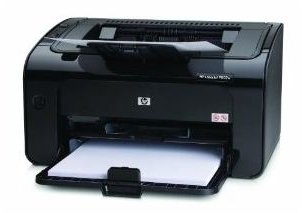 This is another HP laser printer that supports multiple paper types via a multipurpose tray. It also has built-in networking capabilities, but this one supports wireless connectivity. This means you can easily use it as a network printer via a wireless connection without requiring a CD installer. It also boasts energy-saving features and claims to be one of the most energy-efficient printer designs in the world.
You can get this at $97.49.
Brother HL-2140 Personal Laser Printer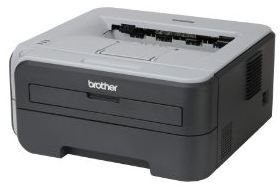 With a manual bypass feeder and a warm up time of less than 10 seconds, this is perfect for printing labels on different kinds of paper, including non-standard sized document paper like envelopes. It has a compact design that lets you easily place it in your personal working space or any surface in your office for public use.
For personal use, it is extremely efficient because of its compact size and versatility. For office use, it is quite an efficient tool because of its fast performance of 23 pages per minute and its easy installation procedure. Anyone can set up the printer, using it within minutes after viewing the simple and easily understandable tutorial. It does not handle color printing but it makes up for it with efficiency and speed, so if it's just monochrome printing that you require, this is a good choice for a laser printer.
You can buy this Brother laser printer at $135.99.
Canon ImageClass MF4350d Laser All-in-One Printer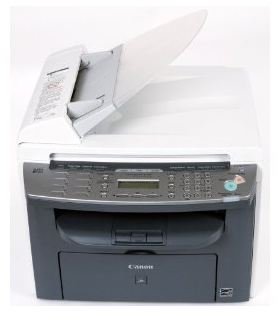 This printer offers sharp text resolution of 1200x600 dpi which gives you high quality clear text on paper, perfect for labels. If you need more out of your printer, though, this can also handle bigger tasks like printing several jobs with a speed of 23 pages per minute. If you need more than a printer, the ImageClass also functions as a scanner, copier and fax machine. It is a perfect office solution that can handle simple printing jobs as well as other tasks.
You can purchase this online from Amazon.com at $131.14.
Samsung Sleek Slim Simple Silent 17 ppm Personal Laser Printer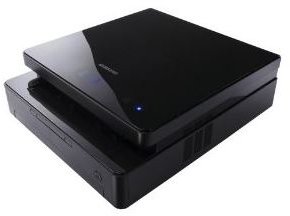 Laser printers for label printing may be required to be taken to offices, classrooms or other places where labeling projects are needed. This compact and highly portable laser printer from Samsung provides just that, plus a sleek design that gives you a stylish edge. It is very quiet so you can bring it to any kind of environment without causing noise. A 1200x600 dpi resolution also offers you crisp print job output.
This Samsung personal laser printer is available online at the price of $106.99.
References and Image Credits
https://www.amazon.com/HP-LaserJet-P1606dn-CE749A-BGJ/dp/B0036TGGW8/
https://www.amazon.com/HP-LaserJet-Printer-CE657A-BGJ/dp/B0036TGGVO/
https://www.amazon.com/Brother-HL-2140-Personal-Laser-Printer/dp/B0010Z1W06/
https://www.amazon.com/Canon-ImageCLASS-MF4350d-Laser-Printer/dp/B001EWDXO8/
https://www.amazon.com/Samsung-Simple-Personal-Printer-ML-1630/dp/B000XV3YVI/