Math Clip Art Symbols: Where to Find Them

Discovery Channel School's Clip Art Gallery - Math
You will find a variety of free math clip art symbols in the form of calculator characters, graphs, equations, 3D shapes, coins, rulers and tape measures on this site. There are a total of 30 images, both in color and black and white. You can use these images to help your students learn how to count money, learn measurements, or learn basic geometry.
Source: Discovery Channel School
Clipart ETC - Math

Clipart ETC contains over 9,000 free images for algebra, geometry, trigonometry, probability, fractions, currency, counting and more. One of the most helpful sections that I found was the Flashcards section, which lists the mathematical symbol. Another thing I liked about this site was the way it is organized into subcategories. The clipart is downloadable via TIFF file, EPS file or right-clicking to your desktop.
Source: Clipart ETC
FotoSearch
If you need professional looking math clip art symbols, then FotoSearch has several options for you. They carry over 2,000 vector art, illustrations and photos for a variety of age groups. Prices vary, but you can get high quality images and membership is free. Once you sign up, look under "math symbol" in order to find the images. Either that, or click on the source link in this section of this article, and it will take you to the page directly.
Source: FotoSearch
JC-Schools.net - Math Symbols

This simple site contains a variety of math clip art symbols for basic math as well as advanced. You will also find animated GIF images that you can use on your computer. These images include an animated calculator, a girl writing 2+2 on the blackboard and animated graphs. To download the images, perform a right-click on the image and select "Save Image As".
Source: JC-Schools.net
Cool Clips
Cool Clips contains a wide variety of images that you can use for your math projects. These include arrows and pointers, banners, decorative flourishes, embellishments, font sets, symbols, punctuation, Roman numerals, Word balloons and squiggles, word stamps and squiggles. These images come in vector, photo and GIF animations. To get rid of the watermark, you will have to pay for the clip art or buy a subscription. Prices run from $4.99 for a single media download to $249 for a high-resolution gallery on a CD.
Source: Cool Clips
Classroom Clipart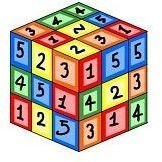 Classroom Clipart carries over 100 jpeg images of math clip art symbols, including illustrations. These images include currency, fractions, geometry and more. They are perfect to introduce a wide variety of math concepts to your students. To remove the Classroom Clipart watermark, you will need to join their membership. Personal memberships are $19.95 per year, while academic subscriptions are $99 per year.
Source: Classroom Clipart
Lettering Delights

Lettering Delights carries a math clip art symbol set that costs $5.00. This set contains black and white vector illustrations, as well as brightly colored ones. Other sets include math shapes, numbers and fractions. Each of those are sold separately. You can use these sets to introduce your students to the concepts of math, or create colorful posters to adorn the walls of your classroom.
Source: Lettering Delights
Phillip Martin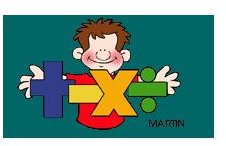 Phillip Martin is an illustrator who has created illustrations for a wide variety of mathematical subjects. His illustration for math symbols depicts a young boy with his hands spread behind the basic math equations. This illustration would go well as a poster or as a fun header for a worksheet.
Source: Phillip Martin
ABC Teach
You will have to sign up for a membership in order to gain access to a wide variety of math clip art symbol sets. These sets include basic and advanced math in either black and white or color. You can use these to introduce different math concepts to your students and to add a bold design to your presentation materials.
Source: ABC Teach
TeacherFiles.com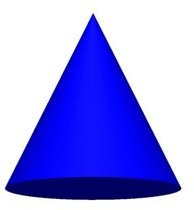 TeacherFiles carries clip art of 2D and 3D geometric shapes. These shapes come in a variety of formats, including plain black and white, bold borders, colors and 3-dimensional color-filled. You can use them to introduce your students to geometry.
Source: TeacherFiles.com
References
1. Discovery Channel School's Clip Art Gallery - Math, https://school.discoveryeducation.com/clipart/category/math0.html
2. Clipart ETC - Math, https://etc.usf.edu/clipart/sitemap/math.php
3. FotoSearch - Math Symbol, https://www.fotosearch.com/clip-art/math-symbol.html
4. JC-Schools.net - Math Symbols, https://www.jc-schools.net/instruct/math-symbols.html
5. Classroom Clipart - Mathematics, https://classroomclipart.com/cgi-bin/kids/imageFolio.cgi?direct=Clipart/Mathematics
6. Cool Clips - Mathematics Symbols, https://dir.coolclips.com/Designs/Design_and_Publishing_Elements/Mathematics_Symbols/
7. Lettering Delights - Math Symbols, https://www.letteringdelights.com/clipart:math_symbols-8934.html
8. Phillip Martin, https://math.phillipmartin.info/index.htm
9. ABC Teach - Math Symbols, https://www.abcteach.com/directory/clip_art/math/math_symbols/
10. TeacherFiles.com - Clip Art Shapes, https://www.teacherfiles.com/clip_art_shapes.htm