Find Great Diploma Printing Software to Help You Print Professional-Looking Diplomas
Help! I Need Diploma Printing Software!
Regardless of whether you are creating a diploma for high school students or you have another need for a diploma, there are many options for printing diplomas. Before you go searching for diploma printing software, it is important for you to be clear on your reasons for needing such software. Do you homeschool a high school student who will need a diploma for graduation? Does your newly formed charter or private school need diplomas for graduation? Do you want to issue kindergarten diplomas to your class? Do you teach an online class that certifies students to be able to perform in the workplace? Whatever your reasoning, you've come to realize you need diploma creation software; there are five great diploma printing software options to help meet your needs.
1. SmartDraw
SmartDraw is a program designed to help users create diplomas, certificates and awards. You can also use it for other purposes as well; so if you find yourself in a position where you need to create other sorts of documents (mind maps, flowcharts, etc.) then you will find this software even more filled with utility. The certificates and diplomas created by SmartDraw are very professional looking. The program is very easy to use. When you insert elements of the diploma into the template, it automatically updates it for you. There's no need for you to measure or worry about getting it precise, the program lines everything up for you. The program has a one week free trial; at the end of the week, SmartDraw will cost $197.
Pros:
The program is simple to learn and use
You can create multiple documents using the same program; so if you have other needs when it comes to graphical software SmartDraw is a nice fit.
Cons:
If you need the program for more than one week, and you only need to create diplomas, it may be more than you actually need.
2. Diplomas on Demand

Diplomas on Demand allows users to create professional diplomas with maximum ease. The software allows users to input the names of all the graduating seniors, sort the names by date, create professional degrees with security measures on them so that they cannot be copied. You can order the paper from Scrip-Safe, the creators of Diplomas on Demand. The program is on-demand, so it can be used from any computer so long as the user signs in. You select the paper you would like to use, and then the press create the diplomas for you to use with the software.
Pros:
The diplomas you print will feature security measures to prevent forgery
You can manage your diploma printing needs in one software program - if you're running a school, this software can be a lifesaver
Cons:
This is not software that is practical for home use for parents who homeschool children
This software can be quite expensive once you purchase the design software and the diploma paper
3. Certificate Creator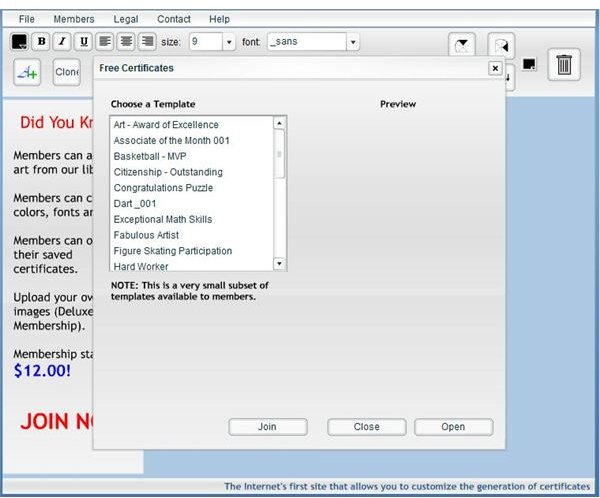 With Certificate Creator, you can create any number of certificates. The program, a subscription service, offers four different rates. For free, users can create and print up to three certificates or diplomas a day. The basic edition allows you to create up to twelve certificates or diplomas for $12 over the course of one year. The standard edition allows 350/$27.96 and the deluxe edition allows unlimited printing for $45.00. This can be a nice option for those who do not require expensive diploma printing software and only need to print the diploma as a symbolic gesture.
Pros:
The program can give you instant results and help you to easily create a diploma
If you're only creating an informal diploma, this program is perfect for your needs
Cons:
If you need an official or formal diploma, you may wish to look at a different program
If you want more selection from the clip art and template galleries, you'll need to sign up for at least a $12 a year subscription
4. Lexnet's Diploma Editor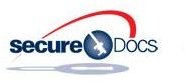 Lexnet's Diploma Editor, like Diplomas on Demand, allows you to create secure diplomas that are difficult to forge. The software allows users both to manage the individuals graduating and to design outstanding and professional diplomas. The program also contains many security measures in order to prevent fraud if that is something you are concerned with. If you're looking for diploma printing software, this one is very secure
Pros:
Lexnet's Diploma Editor allows users to manage graduates
The program has a high level of security and fail-safes to ensure that everyone who is issued a diploma should be issued a diploma
Cons:
Again, this is a professional program, so if you do not need this level of security in your diploma creation, it may be overkill
5. VDM Educator Services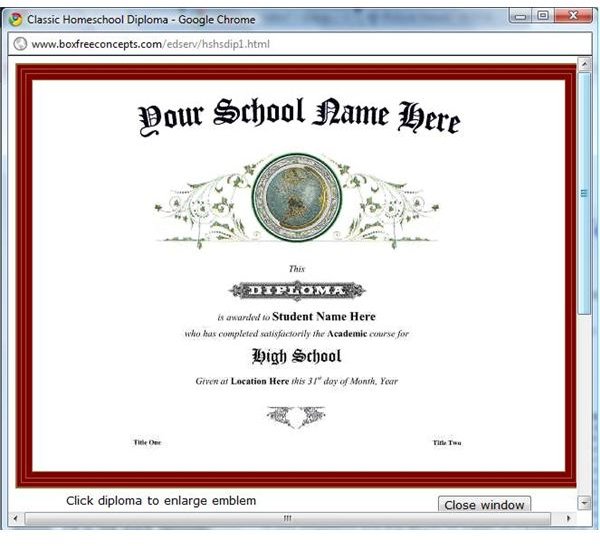 Finally, VDM Educator Services provides a great template you can use to create a diploma for your homeschool. The template is $6.00. You cannot use this product to create diplomas for other individuals; it is only for use for your particular school. It is meant for schools that are not operating under an umbrella or online school. It can be the perfect diploma printing software to meet your needs. If you're homeschooling a high school student, you'll want to look into it.
Pros:
$6.00 for a professional diploma for your homeschool is quite a good deal
You can custom-tailor the diploma with a family crest or other specialized emblem
Customize the certificate using Microsoft Word
Cons:
You are not able to create a diploma for other students you may tutor
You cannot use the program to create diplomas for students in a public or private school
References:
Smart Draw - https://www.smartdraw.com/specials/award-gift-certificates.asp
Diplomas on Demand - https://www.scrip-safe.com/products/diplomas-on-demand/design-tips.aspx
Certificate Creator - https://www.certificatecreator.com/
Lexnet's Diploma Editor - https://www.securetoner.com/Education/DiplomaCertificateSoftware/tabid/70/Default.aspx
VDM Educator Services - https://www.boxfreeconcepts.com/edserv/index.html
Screenshots courtesy of Ronda Levine; Scrip-Safe logo courtesy of scrip-safe.com; Secure Docs logo courtesy of securetoner.com