Printable Lunar Calendars: 5 Viable Options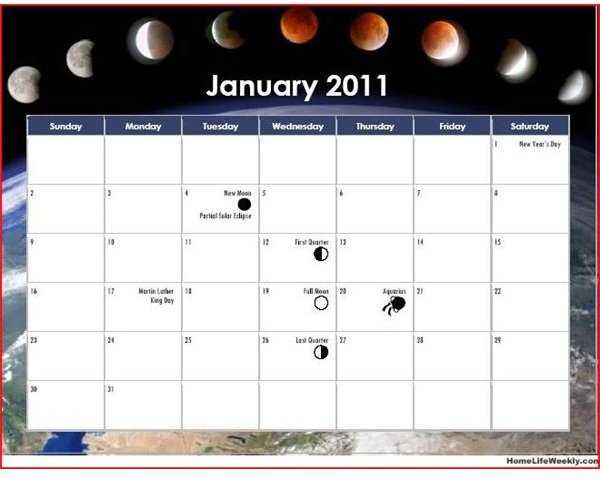 The Moon in All Its Glory
A printable lunar calendar offers an appealing manner in which to track the days and plan for good things to come. Whatever your reason for wanting you to have one, you're not alone. There are plenty of good options highlighted below that come in various styles and designs that may inspire you. And if you're interested in a wider range of themes by any chance, check out our extensive collection of custom calendar templates and online resources.
Home Life Weekly
Moon lovers might really dig this design as it's surrounded with images of it in all the prominent phases along with the descriptive notifications on the calendar itself that tell you what it's doing when. You can find this free design for download on homelifeweekly.com.
Image credit: homelifeweekly.com
Blue Tricycle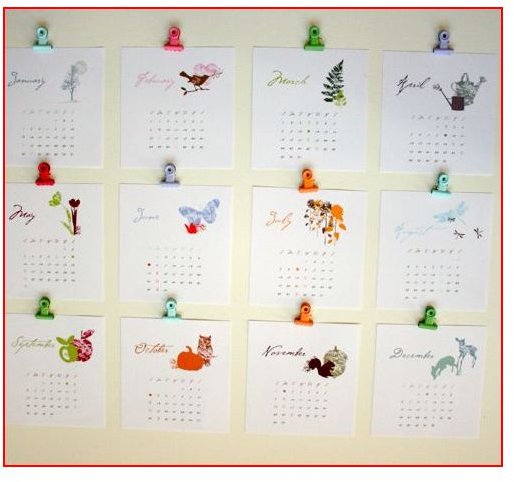 For this simple and serene design, two months are printed on one standard 8.5 x 11 sheet of paper. They'll give you instructions on how to receive the design as a pdf file and the recommended paper stock to put it on. For more details on this $5 printable lunar calendar, visit bluetricycle.bigcartel.com.
Image credit: bluetricycle.bigcartel.com
Lunopia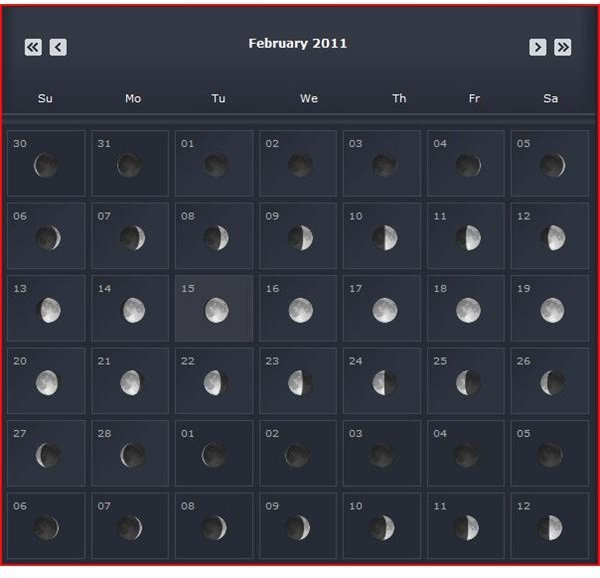 This is the calendar made for those looking for an exclusive relationship with the moon. Every single day of the month gives you the corresponding image of how the earth looks for that day depending upon what hemisphere you're viewing it from. Don't expect any holidays listed on this version because it's all about the moon and nothing else. Look for it here at en.lunopia.com/calendar.
Freeprintable.com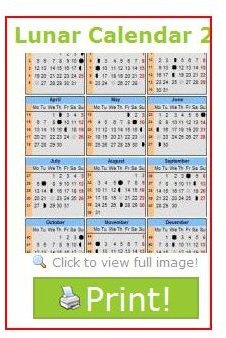 This is a rather bland option but if it's the major phases of the moon you want, that's what you get. You have to join their site for $10 and then you get unlimited access to all their other printable items available to download. The website is at freeprintable.com.
Image credit:freeprintable.com
Etsy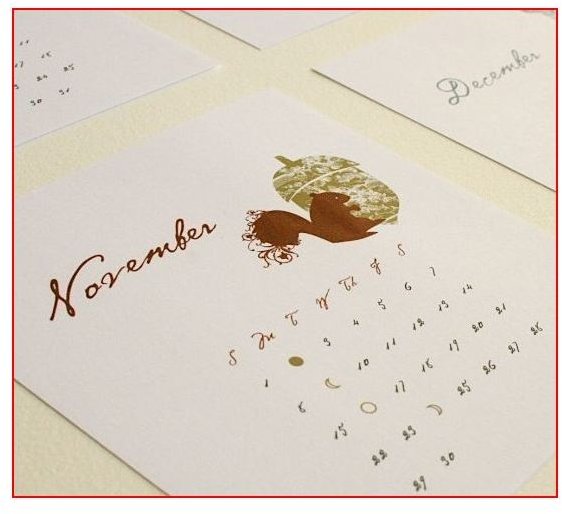 This is a smaller calendar design that prints two months per 8.5 x 11 page and then cut to form a calendar half that size. The download is available for only $5 at etsy.com. The phase of the moon in its major phases is substituted for the particular day which makes for an elegant an unobtrusive design.
Image credit: etsy.com
Microsoft Office Online
The multitudes of available Microsoft Office online templates are a great resource for all your desktop publishing needs. For instance, if you need a flyer for business or personal needs, an article named How to Create Flyers for Free with Word Online Templates will teach you how to do it in a few easy steps. But unfortunately in terms of free printable monthly lunar calendar templates, they only offer one and it's the same exact version we already referenced above in the Home Life Weekly section. They do have other lunar calendars for 2010 and previous years, but I don't really see why anyone would need one of those now.