Where to Find Congratulations Clipart for Graduations, Baby Showers and More

Graphics Factory
If you frequently find yourself in need of clipart for your DTP projects, you might wish to consider subscribing to Graphics Factory. This website offers over two million royalty-free images, including two pages with various congratulations clipart options, such as a congratulations page border, a pair of applauding hands and an outline of someone jumping for joy. There is an eight-day trial membership at no charge if you would like to check out the site before committing to a paid subscription.
Amazing Animations
If you are seeking animated gifs for your publication or presentation, check out the options available at Amazing Animations. Their free congratulatory clips include colorful and glittery wording, bouncing baby bottles and a sliding mouse. Although these images are animated, you can easily use them in printed publications as well. To use an of these images, right-click the clipart of your choice and select Save Picture As. Save the image on your computer to insert into your publication.
Microsoft Office Online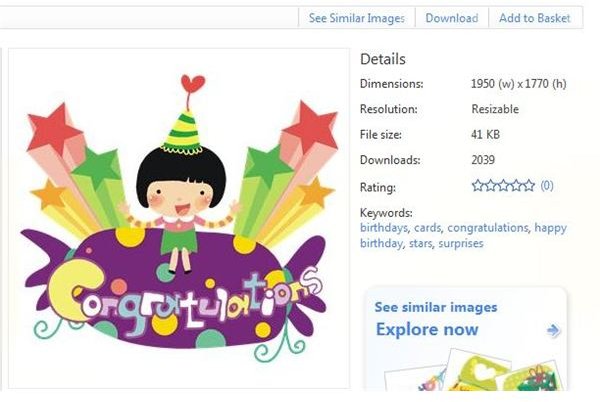 If you are using Microsoft Publisher or even Word as your desktop publishing program, you might automatically think of the Microsoft website as a source of congratulations clipart. Even if you are using another DTP application, though, you can still benefit from the free clipart offered there. To download Microsoft clipart to your computer, click on the image of your choice to enlarge it. Click on the Download button in the upper right corner of the image to save the file or open it in a graphics editing program.
iClipart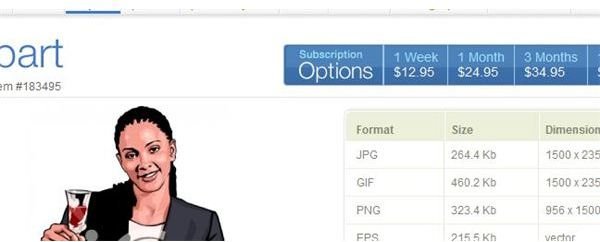 Another subscription-based source of congratulatory clipart, iClipart features almost eight million clipart images. Of those, the keyword "congratulations" results in five pages of choices. You will find everything from storks delivering babies, collections with flowers, presents and wording, business-related images and more. Subscriptions start at $12.95 a week and go as high as $295 a year for a professional account, which includes access to animations, video files and more.
Clipart.com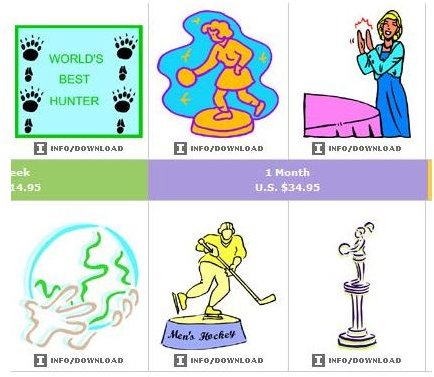 If you are looking for lots of options, head to Clipart.com in search of congratulations clipart. The site that boasts 10 million images from which to choose offers subscriptions starting at $14.95 for one week to just under $160 for a year. Once you subscribe, you can download as many graphics – including clipart images, photos, fonts, web graphics and illustrations – as you need. Search the word "congratulations" on this site and your results will consist of more than 1500 choices. There are graduation clips, new babies, blue ribbons and more.
Can Stock Photo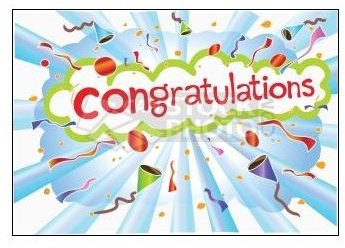 You might not consider finding clipart images at a stock photo website, but some, such as Can Stock Photo offer digital images along with photos. There are more than 10 pages of congratulations images, including wording with colorful borders, picture frames and more. Small images start at $2 and you can purchase credits for even less.
Pictures Of…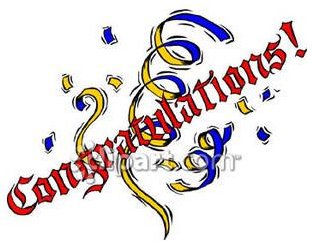 Comprised of a combination of free and fee-based images, Pictures Of… includes several with a congratulatory theme. When you find an image you would like to use, click on it for a larger image. Once you do, you will find a link with more information about downloading or purchasing the graphic.
Cool Clips

Cool Clips is a fee-based clipart collection that offers several congratulation clipart images, including vector graphics as well as GIF animations. You can narrow your searches by media type, subject or other criteria. While they do have a variety of subscription options, you can also purchase single media downloads or credits as well.
Share Faith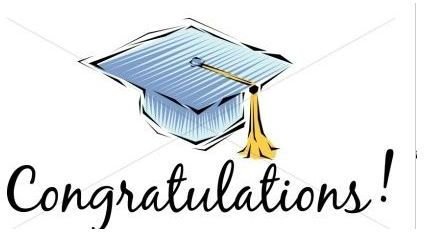 Even though this site's primary focus is to provide media designs and templates to churches, you will find clipart graphics at Share Faith that are suitable for all sorts of publications. Clipart with congratulatory subject matter include graduation images, wording and more. While there is a subscription charge of $129 a year, you can try this service free for seven days, which entitles you to unlimited access and 25 free downloads. However, you must provide a valid credit card when you sign up, so be sure to cancel prior to the end of the trial if you do not want to be automatically charged for a full subscription.
Clipart Heaven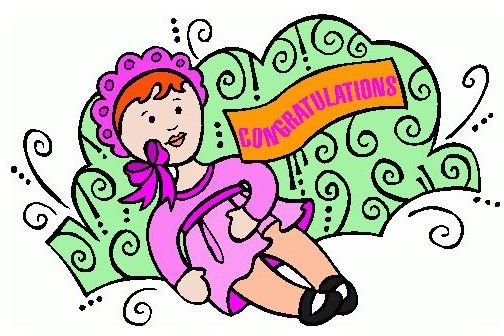 With plenty of categories from agriculture to zodiac signs, Clipart Heaven might have the congratulations clipart image you seek. Searching "congratulations" results in a list of a dozen options. You will have to click on the coordinating link to see each image, as there are no thumbnails for you to preview. All of the graphics are in bright colors with whimsical artwork, such as a red and yellow dump truck beneath the word "Congratulations" and the vivid doll pictured here. Although this collection offers free clipart images, you are limited to 30 in a 24-hour period.
References
Websites:
Images:
Screenshots of respective websites provided by the writer