Free Father-Child Clipart for Father's Day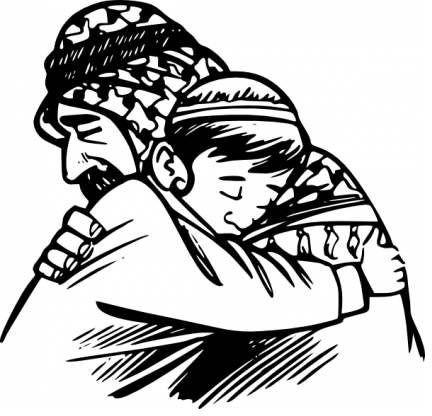 Emotional Father and Son Clipart
If you're looking for some moving father and child clipart or photos, this website is the perfect fit for you. Here you can find cartoons such as a father and his son walking, baby kissing his daddy, father teaching his son how to fly a kite, and daddy putting his son to bed for free.
You may also want to check out this heartwarming clipart of father embracing his boy here, which shows so much love and longing.
Father's Day Clipart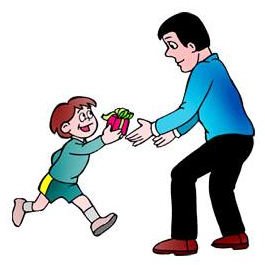 Creating cards for Father's Day is made easy with this website dedicated to loving one's father. Although there aren't many choices in terms of clipart designs on this site, what can be found here makes this site worth a try. You can also find quotes, jokes and sayings here that you can use when creating cards. To complete your Father's Day celebration, this site also gives recipes you can prepare for your dad on the big day.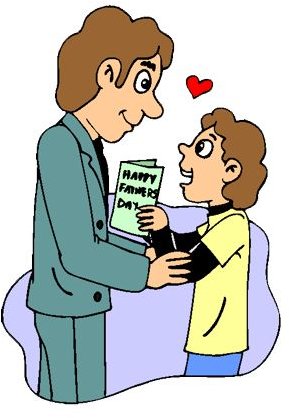 Another great site to use when preparing for Father's Day is the Webweaver's Free Clipart. This site has cute clip-arts both animated and still which can be downloaded and used for free. The clip-arts that you find on the site are excellent to use on cards, blogs, websites, or art projects.
Father and Child as Silhouettes

When looking for simplistic clipart of a father and child, A Perfect World is the perfect site to visit. Although there are only a few father-child cliparts that you can find here, you will love the fresh and simple technique applied by the artist. You can see silhouettes such as a father carrying his child and a father teaching his child to play basketball on this site.
Christian Clipart
If religious, Share Faith is where you can find Christian cliparts depicting father-child relationships. This site captivates photos, such as a father teaching his son how to read the Bible, in the form of realistic portraits. There are other great cliparts depicting a father carrying his son on his shoulders or teaching his son how to pray found here. However, to access these religious pictures, you must sign up. Yo then can get 25 images for free for the first seven days after the sign up.
Conventional and Simple

If you're looking for some conventional father-son clipart, you may want to try here. This site has images showing fathers and sons planting trees and reading books together. These images are perfect to use if you're writing a feature article on your blog which shows a great father-son bonding or are making a card for dad thanking him for teaching you to read, for example.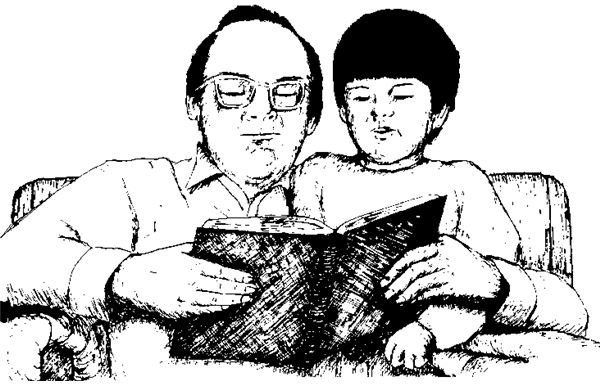 Simple father and son clipart can also be found on Can Stock Photo. Their illustrations include simple stick figures as well as more ellaborate drawings. This site also offers vector silhouette cliparts of a son and his dad and other family-inspired clips.
Funny Father Clip Art
Is your dad a funny guy? Maybe he would enjoy one of these entertaining images.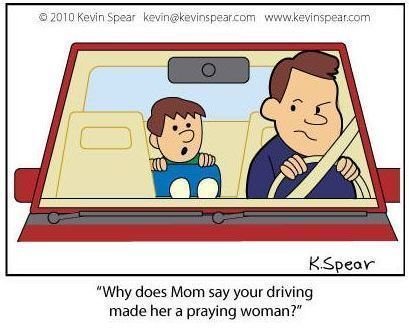 A humorous image can be found by the illustrator Keven Spear's website. Here you will find this image of a father and son riding in a car when the son asks, "Why does Mom say your driving made her a praying woman?"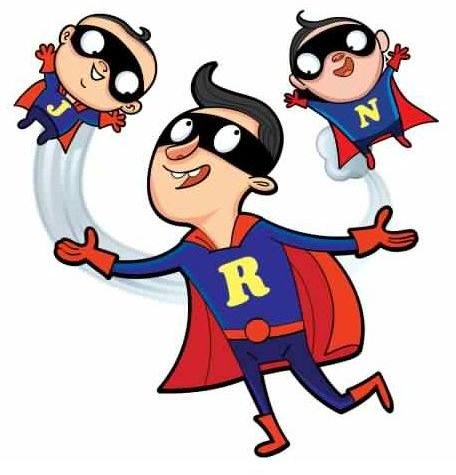 Another great find for a funny clipart is seen in Richard Peter David's site. This site uses Adobe Illustrator to create carefully crafted works. Included on his website is a cute image of a superhero dad and children among other illustrations.
Give Credit Where Credit is Due
These free-of-charge father and son clipart websites featured in this article can be of personal use, and some of the illustrators may even allow you to put their work on your website. However, first double check the copyright on the desired image. Even if the photo allows you to put it on your website, you should still include a reciprocal link for image credits.
What are you waiting for? Choose your favorite designs and enjoy using them in your next project now!