Different Kinds of Book Editors Do What? A Study of Book Publishing Insiders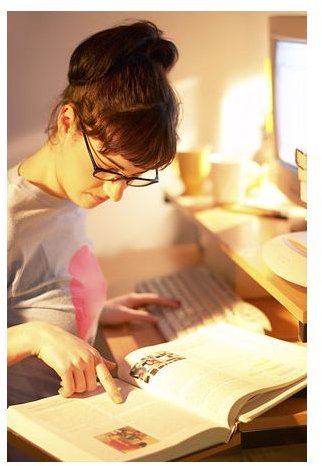 New to the Book Business?
An author needs to study the industry if she wants to have a book traditionally published by a large New York publishing house. Other authors don't have the time to teach you. You can cobble together enough information on the Internet or take a class online. If you don't take a class, you should take the time to research and learn on your own before you jump in and make novice mistakes. You wouldn't start a dress-making business without the research, know-how, proper materials, pattern and knowledge, why should writing a book be any different?
Who Are Editors?
There are many misconceptions about editors. Are they supporters or enemies? Do they have the power to take on anything? Will they serve as your guide? Can they get you more money? There are so many questions to ask. But we'd best begin at the beginning of book publishing, with kinds of editors.
Many Kinds of Editors
Acquisitions Editors: Responsible for soliciting, evaluating, purchasing and editing manuscripts.
Assistant Editor, Associate Editor, Associate Department: Can be anything from a secretary to a copy editor or acquisitions reader.
Book Packager: A person or organization that provides publishing services such as design and production to large publishers.
Consulting Editor: Usually a freelance editor hired to offer advice and expertise. Occasionally oversees a project, although sometimes this title is honorary.
Contributing Editor: Someone who writes regularly for a publication.
Copy Editor: Reads through manuscript, word-by-word, making changes and corrections (also called fine line editing).
Department Editor: A person in charge of the editorial content of one department, genre, series or section.
Editor: A generic term, involved in the editorial function.
Editor-at-Large: A staff editor who handles a variety of tasks and wears different hats; may work from home.
Editor-in-Chief: Someone in charge of the entire editing department, or entire line, area or imprint at a book-publishing house.
Editorial Assistant: Usually an editor's assistant and duties may range from that of a secretary to actual editing and reading.
Editorial Board Member: A group that selects books for publication and determines policy.
Executive Editor: Ambiguous, may also mean Editor-in-Chief.
Freelance Editor: Hired as a contractor or on a project-by-project basis, outsourced (works privately out of the office, generally).
Managing Editor: Oversees the daily operations of a department; more of an office overseer.
Production Editor: In charge of the physical production of a publication; timelines.
Project Editor: Supervises a particular project or line.
Proofreader: Reads typeset manuscripts for errors in spelling, typos, grammar, etc.
Publisher/CEO: The person in charge of everything at a publishing firm.
Reader: Screens unsolicited manuscripts.
Senior Editor: Usually an acquisition editor with decision-making power, long-timer.
Supervising Editor: Ambiguous, synonym for project editor.
Your Checklist
Now you are one step closer because you know the kinds of editors who work on books. There is much more to learn, but you can check off book editors because you know how the titles match the jobs.
Reference & Resource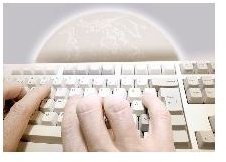 • The Gatekeepers: All About Agents and Editors—Getting them, working with them, and growing as a career author, e-class taught by Andrea Campbell at WOW! Women on Writing.com; https://www.wowwomenonwriting.com/WOWclasses.html#AndreaCampbell
• The Forest for the Trees: an editor's advice to writers by Betsy Lerner (Riverhead Books, 2000).
Photos: Clipart.com
This post is part of the series: Book Publishing Series
What is the difference between a publisher and an editor? How many editors are there? Do you know the terminology and lingo inherent in book publishing? This series of articles answers these questions and more—what every aspiring author should know about a typical New York book publishing house.