DIY Valentine's Day Cards in Photoshop: Basic Guide for Beginners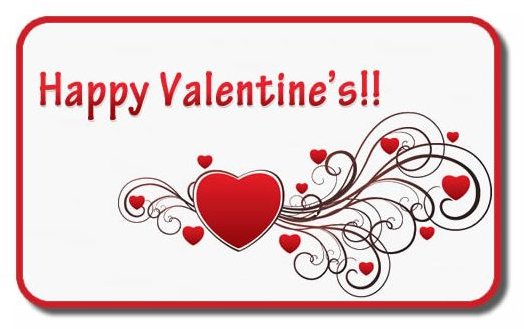 Using Photoshop to Make Your Own Valentines
Creating your own Valentine's Day cards in Photoshop is not hard. Actually, you will find that it is quite simple to create these cards. I will be showing you how to create a basic card in this guide. However, you can get pretty technical with these cards by using Photoshop brushes, styles, and vector images. This guide will walk you through the basics of using graphics, backgrounds, text, and borders.
Step 1 - Getting Your Ideas Together
The first thing you will want to do is collect your thoughts and find the things you want to use for the Valentine's Day cards. For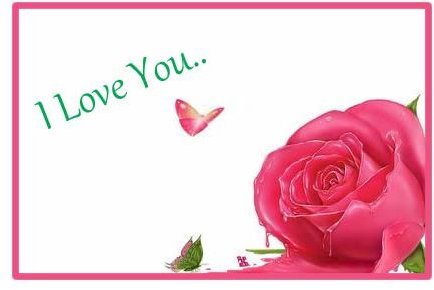 example, if you want to use a background for your card, you will need to go in search for a background. Any kind of background or wallpaper will work for this project because you can shrink it down in size.
Using Valentine's Day graphics and backgrounds will really save you time when it comes to making your card, and it will create a nice looking final item. You can take a look at this guide I have written for some Valentine's Day backgrounds you can use. If you can't find anything you like, you are free to go to Google, or the search engine of your preference and find a background you do like.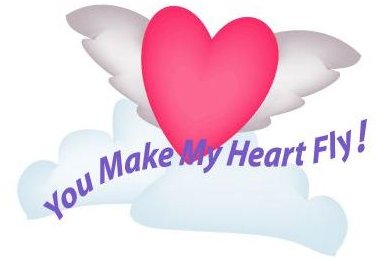 You can also see this guide for Valentine's Day graphics you can use to create your card. Again, if you can't find a graphic you want to use, please open the search engine you use and find a graphic, or graphics you want to use.
It is important to gather your graphics, backgrounds, and whatever else you want to use before getting started. That way you are not running around and trying to gather up all of your stuff in the middle of a project. To stay organized, it is probably best to make yourself a new folder to save your graphics and stuff in, especially if you are creating more than one card. Once you have all the items you need, move on to the next step in this guide to begin creating your Valentine's Day card.
Step 2 - Creating Your New Document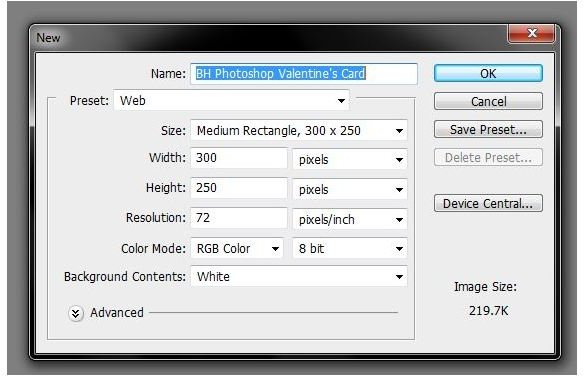 Your next step is to open Photoshop and create yourself a new document for the card you are about to make. When you create a new document, you can set your properties to the size you want for the card.
So, go to the top of Photoshop and click File > New to open the document properties. In this box, change the size of the document to what you want. You can use the preset sizes, or you can enter your own size.
You can also give your project a name by deleting the name in the top field and typing your own. You will notice in my image that I have added a name for my project. Once you have your size and other details worked out, click the OK button and your new document will open and you can move on to the next step.
Step 3 - Placing Your Graphics, Backgrounds, and Other Items on Your Card
In step 3, you are going to add your background, or graphic, whichever you decided to use. This is where we will create the graphic part of the Valentine's Day card. In order to do this, you will need to create a new layer. Press Shift+CTRL+N on your keyboard. The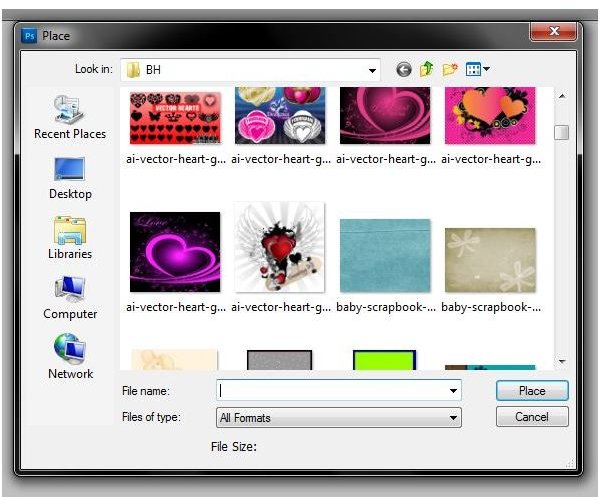 layer's properties box will open. Type in a name for this layer, something like background, and click OK to create the new layer.
Note: Any time you add something new in Photoshop, you should create a new layer to work on. To learn more about layers, please see this guide: Understanding and Using Layers in Photoshop
Next you will want to use the Place option in the File menu to open your graphic or background. Click File > Place and a box will open. In this box, browse for the location of your graphics, backgrounds, or whatever you are using for the card. Once it is located, click the item you want to use. Click Open on the bottom of the box and click your document in Photoshop.
You will now see your graphic or background you chose. If you need to resize the item, go ahead and do so while it has an X on it. When you have it like you want it, right click on the center of the X and click Place in the menu that opens. Your graphic or background will now be placed on the new layer.
Step 4 - Adding Borders, Text, and Other Items to Your Card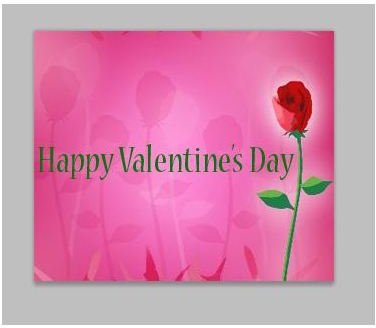 In step 4, you will be adding your text, borders, and any other items you want. For example, if you are using a graphic, you may want to draw a rectangle around your graphic to create the border. Once you have the rectangle, you can change the color, apply styles, and more to create a nice looking border. If you are using a background, you can still add a border if you want, or you can simply add your text.
To create a border, first create your new layer. Then grab the rectangle tool in the toolbar and draw a rectangle on your card. Change the color fill to transparent and then decorate your border with colors, styles, or whatever you want to use.

To add text to the card, create yourself another layer. Select the text tool, click the document, and type your text. You can change the text color, font, and size if you want. You can also apply styles to the text to decorate it. Effects can be added to give it a dramatic look, for example, a drop shadow would make it appear to be coming off of the page.

Step 5 - Saving and Exporting Your Valentine's Day Card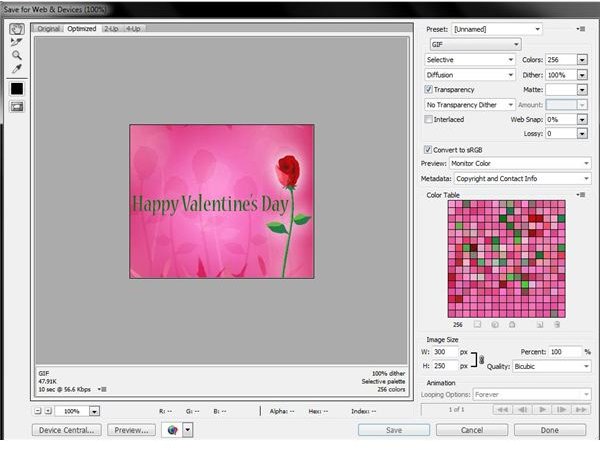 When you have finished with your Valentine's Day card, your next step is to save and export it. To do this, click File > Save for Web at the top of your program. Next, you will see a box open and this is where you will change your settings for the card.
In the far right corner of the box, look for the field that says Gif and click it. In the drop down box, select the Jpeg option. Next, change the resolution settings to high. Click Save when you are finished. Another box will open and you will need to navigate to the folder you want to save the card in and click Save on the box. The box will close and your Valentine's Day card will be saved to your computer.
Step 6 - Sharing Your Valentine's Day Card
Now that you have created your Valentine's Day card in Photoshop, you are ready to start sharing it. To share the card, you can email it, upload it to a photo sharing service, add it to your social networking site, or place it on a personal website.