Four Fun St. Patrick's Day Scrapbook Backgrounds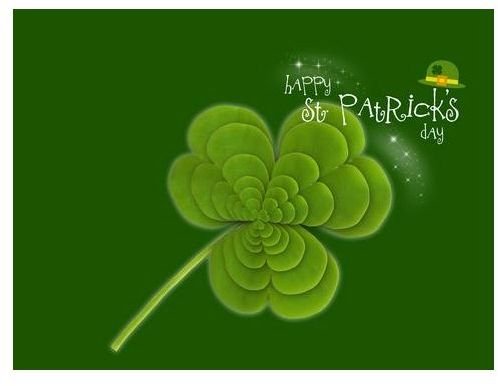 You don't have to be Irish to enjoy the fun and celebrations of St. Patrick's Day. A great way to commemorate your own festivities is to preserve your memories in a scrapbook designed to incorporate the holiday theme. These scrapbook backgrounds can definitely help with that project. They include a broad range of styles and can be used for many types of layouts.
Please use the links provided in the Resource list (rather than the image link) to open the full size background.
Clover with Greeting
First up in my list of great St. Patrick's Day scrapbook backgrounds is a non-cluttered green design with a clover. This is a very simple background that can be used on any type of page.
You could layout your photos around the clover, inside the clover, or both. You could also fade your photos into the background, or use frames to accentuate them. Adding your own graphics or embellishments to the background will definitely liven up the page.
Leprechaun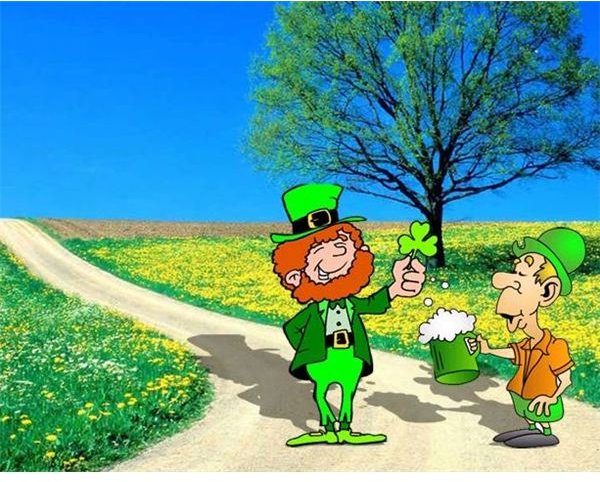 This next background is very colorful and fun. I love this background because of the vibrant colors and the cheerful Leprechaun. This would make for a great scrapbook background with the photos faded into the sky part of the background.
Another thing that would make to background even better is the perfect font for a greeting or caption on the layout. With this particular background, I think faded photos would work better than framed photos, but you should play around with both options to see which would work best for you.
Clover and Pot of Gold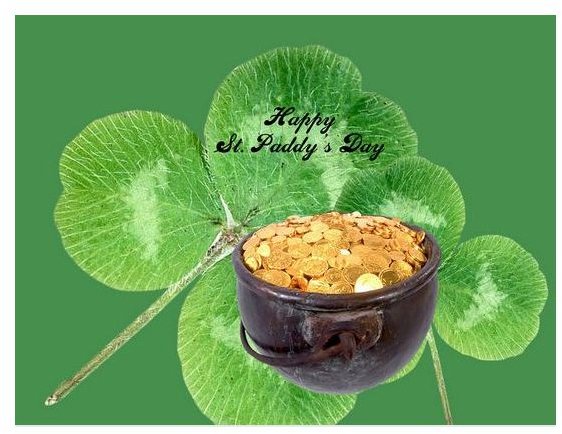 This particular background would work better with just a few photos since there is not much space outside of the graphic. Also, the background would probably look better with photos faded into the corners. I don't think this would be a good background to use with frames, but you can most definitely experiment to see what you think.
Rose with Clovers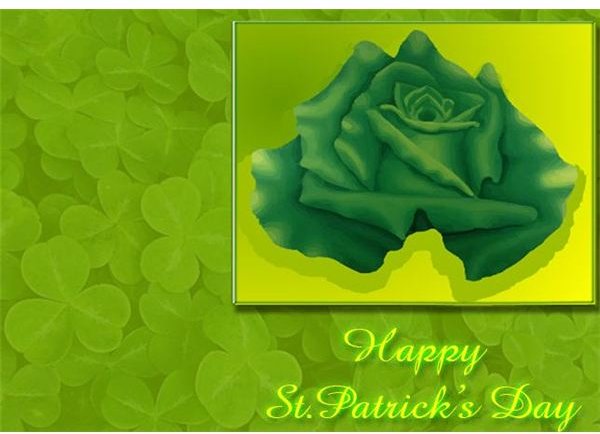 This is the last background in our list. This is a bit fancier design than the above ones, and you may want to consider using this background for more of a formal scrapbook layout, like for parties and events. This background would probably do fine with framed photos as long as you incorporate the colors from the image into the frames.
St. Patrick's Day Scrapbook Backgrounds Resources
Clover with Greeting Scrapbook Background
Leprechaun Scrapbook Background
Clover and Pot of Gold Scrapbook Background