Graphics and Clip-Art: Checkered Flag Graphics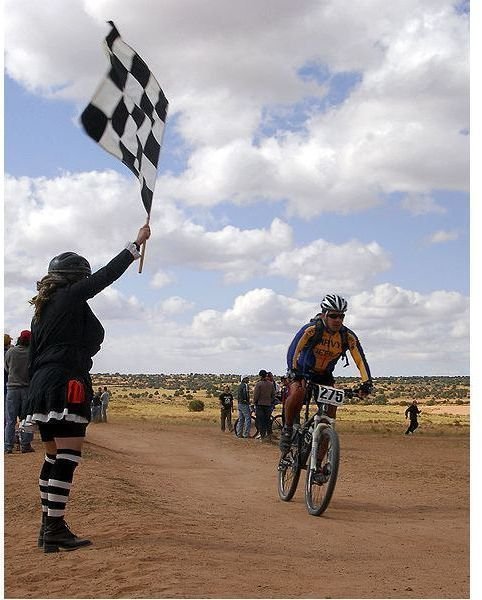 The History and Tradition of Checkered Flags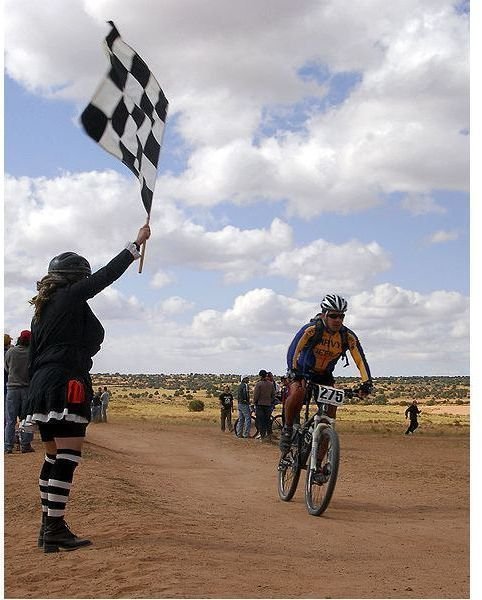 The checkered flag is a popular symbol that is almost exclusively associated with most forms of racing sports. This can range from animal races, such as horse, dog, and ostrich to vehicle races such as NASCAR, Formula One, and Motocross. Checkered flags represent the finish of a race as the winner of the race crosses the finish line on the final lap of the race. The signature checker pattern can be seen on a lot of different designs both on and off the track because it's so simple and well-designed. The contrast between black and white is probably the starkest and most recognizable while the simple alternating square pattern can be easily made to fit any dimension and is easily drawn.
Checkered flag graphics are so widely used because they are so easy to apply to a design of the artist's choosing and will add that traditional racing touch incredibly easily. It is highly popular amongst companies that design, sell, or race vehicles because it is so recognizable, identifies well with enthusiasts, and symbolizes how their products are going to see the checkered flag first. The graphics are also great for those putting together a scrapbook both traditionally or digitally for racing enthusiasts or families that partake in the sport as a racer.
(Click on the images within the article for a larger preview.)
Selecting and Using Checkered Flag Graphics
Usually checkered flags come in three simple forms which are as follows:
The Checkered Pattern: There is the checkered pattern itself which is the bare bones design that isn't attached to anything. This design can be easily be edited and applied to just about anything like the border of a page, a page separator, background for a banner, or along the binding of a scrapbook. The only downside to using the checkered pattern itself is that it is not a checkered flag. Though since it is one half of the puzzle it's not difficult to open up Photoshop or GIMP and add your own flag pole either from an existing graphic or one of your own designs. Using a pre-existing checkered pattern to do this can speed up the process to making a checkered flag of your own design.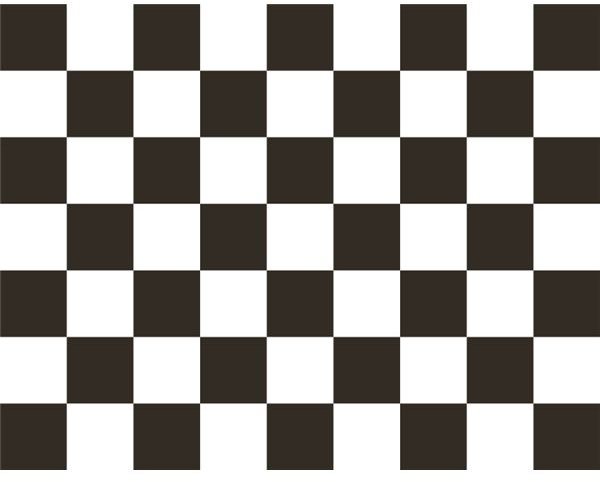 The Straight Checkered Flag: Straightened flags are the simplest of all flag designs because they only serve the purpose to display the flag itself rather than the flag in conjunction with a stylized design. The flag itself can be oriented straight up and down similar to an in-ground flag pole or at a 45 degree angle as though it's hanging. Despite their rigidness they straight checkered flag is still a great design choice because of its simplicity which can work well as a smaller element to a highly stylized design.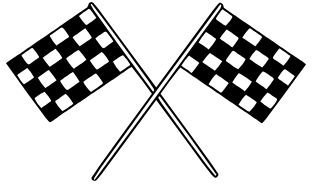 The Stylized Checkered Flag: A checkered flag that is stylized will feature artistic shadings, folds, and/or simulated wind to give the flag motion and depth. The stylized version has similar applications to the the straightened counter-part though it is usually at the forefront of the design rather than an element. This version of a checkered flag graphic is almost always applied at a diagonal angle to give it a more interesting orientation.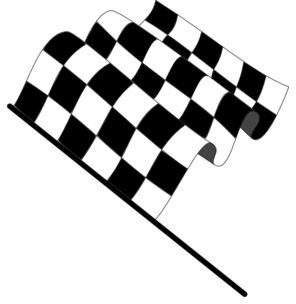 The above elements can be mixed together in a lot of ways. The crossing of two checkered flags to form an 'X' shape is fairly common which can be adjusted to make the 'X' wider or taller as the artist sees fit. The flags can also be separated but tilted or blown in opposite directions. The checkered flag can also be treated as a hanging banner or used in triangular shaped designs.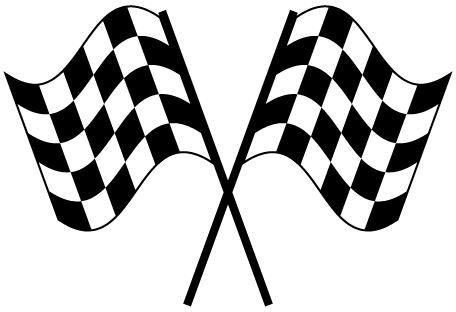 All in all, the checkered flag may be a common symbol but it has tradition and popularity for a reason. It's an effective design and I hope that you consider the graphics provided in this article for your racing themed projects in the future.
Credits
All images are used for promotional purposes only and are listed in the order they appear:
https://commons.wikimedia.org/wiki/File:US_Navy_081012-N-2832L-093_Senior_Chief_Special_Warfare_Operator_%28SEAL%29_Hans_Garcia_races_through_the_checkered_flag_ending_his_team%27s_14th_lap_at_the_14th_annual_.jpg
https://commons.wikimedia.org/wiki/File:F1_chequered_flag.svg
https://www.clker.com/clipart-24055.html
https://www.clker.com/clipart-wavy-checkered-flag.html
https://www.leehansen.com/clipart/Scrapbook/Boys/pages/race-flags.htm