Guide to Free President Lincoln Coloring Sheets You Can Use for DTP Projects or Fun Kids' Crafts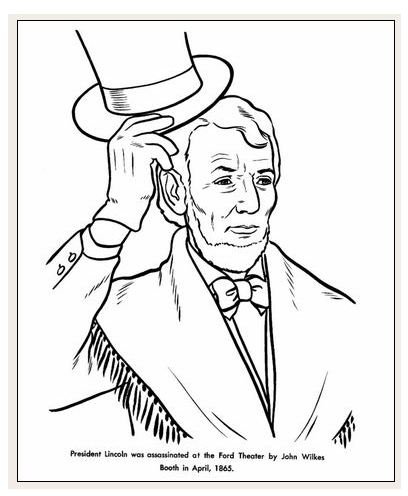 President Lincoln's Coloring Sheets
The coloring sheets in this guide can be used for many things. Some of the things you might want to use them for include simple coloring, school project graphics, creating your own digital stamps, making custom greeting cards to send on President Lincoln's birthday, and handing out coloring sheets to incorporate into lessons on Lincoln. You can find the link to each coloring sheet in the Resources box at the end of this guide.
Lincoln Tipping His Hat
The first coloring page in this list is a picture of Lincoln tipping his hat. This coloring sheet also gives a brief explanation at the bottom. If you are looking for Lincoln pictures for projects, this is a great one to use. You can open it in a graphics editor and crop the text from it and do what you need with it.
President Lincoln Head Shot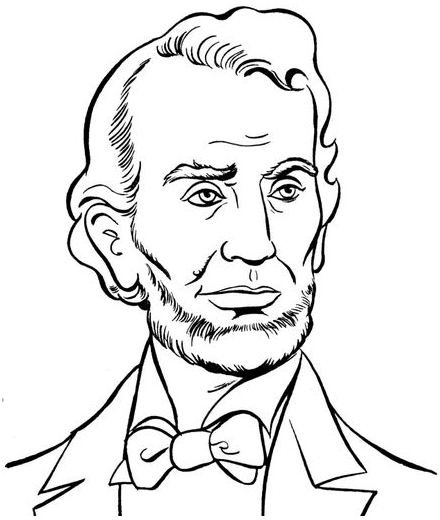 Here is another free President Lincoln coloring sheet. This picture is a simple head shot of Lincoln. You can print this picture and color it, or you can use it for other DTP projects. One of the things you can do with this coloring sheet is turn it into a digital stamp. All you would have to do is resize it to the size you want. This can be done in any graphics program.
President Lincoln Signing the Emancipation Proclamation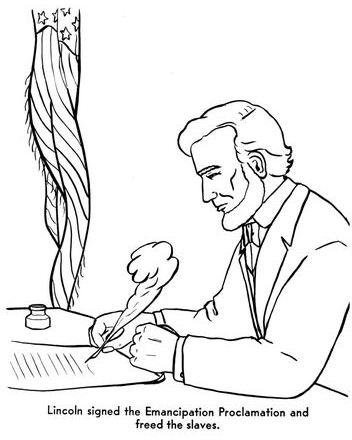 The next coloring sheet on my list has the President signing the Emancipation Proclamation. Below the coloring sheet is text explaining what President Lincoln is doing. If you are teaching a class or doing a lesson on Lincoln signing this historical document, this would be a great sheet to add to your lesson. It can be used to color, or to give a visual of Lincoln signing it.
Lincoln Monument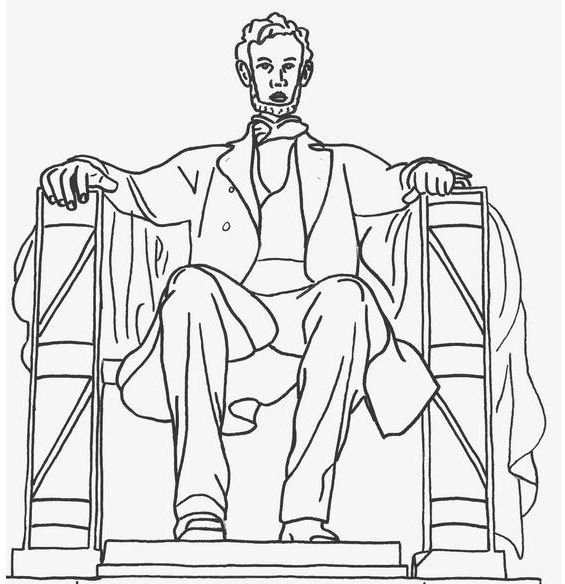 Here we have an image of the famous Lincoln Monument. This particular color sheet would probably be ideal for grade school children due to all the detail in the picture. Smaller children may have trouble coloring that much detail and loss of attention will probably occur before the children finish.
President Lincoln Sitting Down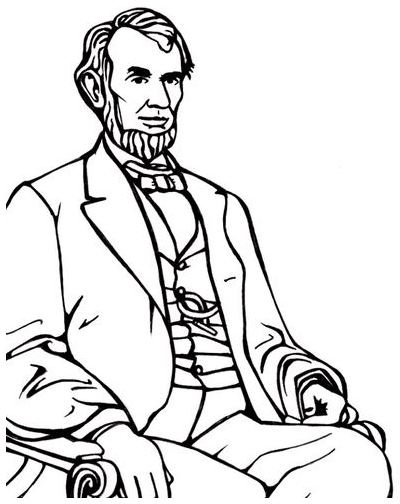 Here is another coloring sheet with President Lincoln in a sitting position. Though this does not have as much detail as the above coloring sheet, small children may still lose interest in it before they have finished coloring. This coloring sheet could also be transformed into a digital stamp, clipart, or a graphic for different DTP projects.
President Lincoln Giving a Speech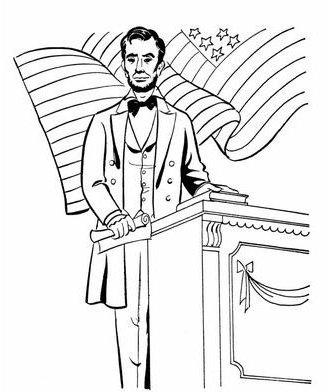 The next coloring sheet in this collection is a picture of Lincoln giving a speech. President Lincoln is standing at a podium giving a speech. You could use this picture as a lesson by adding your own text. It would simply be a great way to give younger kids a visual which sometimes goes a long way. You could also use the coloring sheet for projects.
President Lincoln and Flag Outline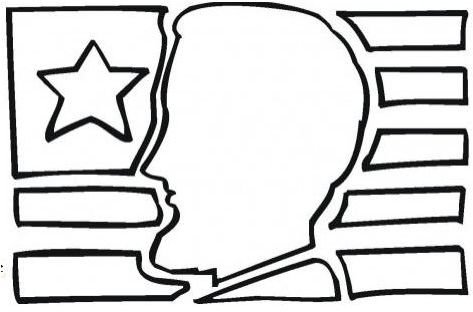 This coloring sheet is a bit different than the above sheets. The picture in this coloring sheet is actually an outline of President Lincoln's profile and the flag. You could print this coloring sheet to color, use it for a school project, transform it into a digital stamp, and more. This would also be ideal for younger children to color since it is very simple with not much detail.
President Lincoln Speaking to Men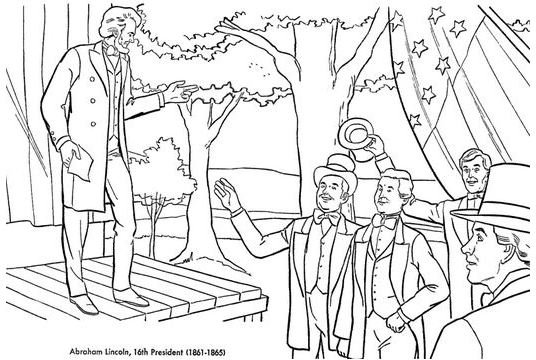 The last coloring sheet of President Lincoln in this list has a lot of detail. This is an illustration of Lincoln speaking to a crowd of men. This coloring sheet would be ideal for older children to color along with a lesson, or on President Lincoln's birthday. The coloring sheet would also work nicely with a project you may have to do.
Free President Lincoln Coloring Sheets Resources
Lincoln Tipping His Hat Coloring Sheet
President Lincoln Head Shot Coloring Sheet
President Lincoln Signing the Emancipation Coloring Sheet
President Lincoln Sitting in a Chair Coloring Sheet
President Lincoln Sitting Down Coloring Sheet
President Lincoln Giving a Speech Coloring Sheet
President Lincoln and Flag Outline Coloring Sheet