10 Free Valentine's Day Coloring Sheets You Can Print at Home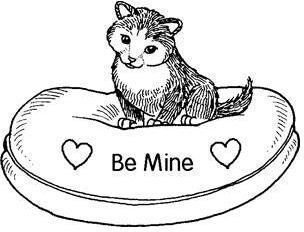 Kitten in "Be Mine" Basket Coloring Sheet
This is the first coloring page in this guide of Free Valentine's Day Coloring Sheets. If the you or the person you are trying to find coloring sheets for is a kitty fan, this is a cute one. The cute little kitty is sitting in a kitty bed. The bed really sets the Valentine's Day theme with the "Be Mine" message. The two hearts also gives it more of that Valentine's Day feel. Any age will love coloring this sheet, but I think smaller children will really enjoy it.
For a link to download this sheet or any others in this guide, refer to the Resources section at the end of this article.
Roses in a Vase Coloring Sheet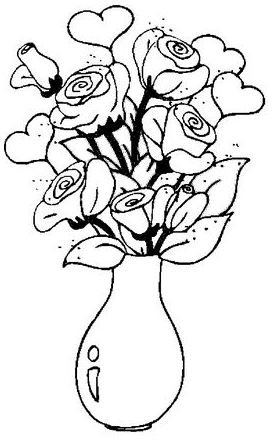 Here is another great coloring sheet for different age groups. However, smaller children, maybe kindergarten and younger, may not be very interested in this one. Older children and adults will probably enjoy this roses and hearts coloring sheet more. Also, I think the girls will probably be more interested than the boys.
Bear Holding Heart Balloons Coloring Sheet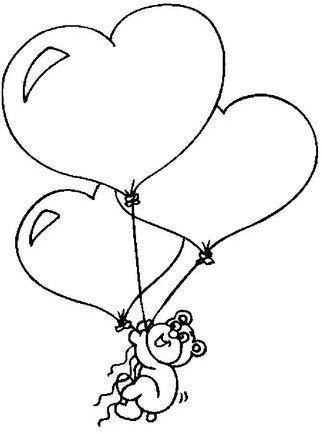 This next Valentine's Day coloring sheet can be colored by a boy or girl. The coloring sheet has a bear holding onto balloons. There are three balloons and each balloon is in the shape of a heart. It is really adorable and should work well with any age group. You could also use this coloring sheet as a graphic by shrinking it in an graphics editor.
Kitty and Hearts Coloring Sheet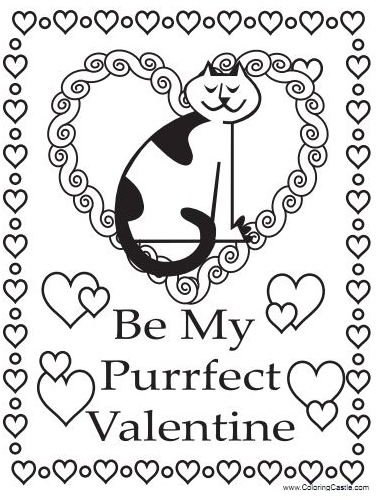 This coloring sheet is absolutely adorable with the kitty and hearts. The message on the coloring sheet gives it that Valentine's Day feel and the hearts bring it out even more. I think this coloring sheet will also work with the different age groups. If you create your own digital stamps, this coloring sheet would make a really cute Valentine's Day digi stamp.
Heart Wreath Coloring Sheet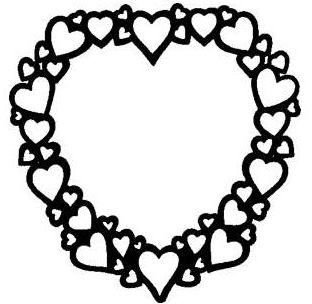 Next in this list of free Valentine's Day coloring sheets is a simple one. The coloring sheet has a wreath made out of hearts. Different size hearts make up this wreath and makes the picture easy to color. I think any age group would work with this coloring sheet. I'm not sure if boys will want to color this one, but I think girls will love it.
Bear with Heart Belly Coloring Sheet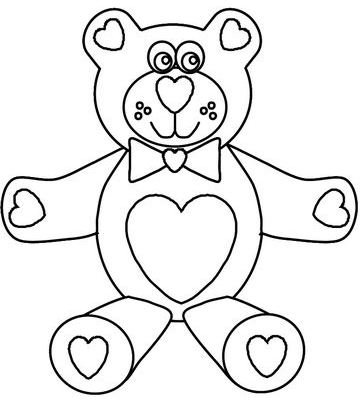 If you are looking for a free Valentine's day coloring sheet that is more for boys, try this one. This is a simple bear with hearts. The bear has hearts on its paws, ears, nose, and belly. The bear is also wearing a bow tie. I think boys will like coloring this sheet more than some of the sheets above. When collecting my coloring sheets for this list, I tried to keep both genders in mind and this is one of th ones I thought would be just right for boys.
Fuzzy Bear Holding a Heart Coloring Sheet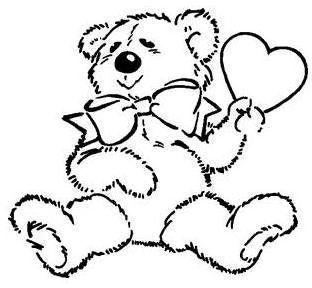 This is another Valentine's Day coloring sheet that I thought would work great for a boy. The bear in the coloring sheet is holding a heart and wearing a bow tie. This coloring sheet would also make a very cute embellishment for your Valentine's Day scrapbook layout. You can simply size it down and fill it in with the colors you want. Then import it into your scrapbook program.
Cupid Holding a Heart Coloring Sheet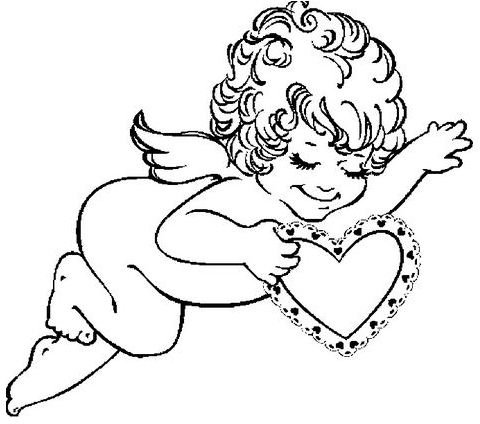 Maybe you are a Cupid fan.. If so, this coloring sheet would be just right for you. You don't get much cuter than this. I don't think boys would be fond of this coloring sheet, but girls of all ages will surely enjoy coloring it. Cupid is holding a heart in this coloring sheet and the wings are also visible. This coloring sheet would also be great as a digi stamp.
"I Love You" Hearts and Roses Coloring Sheet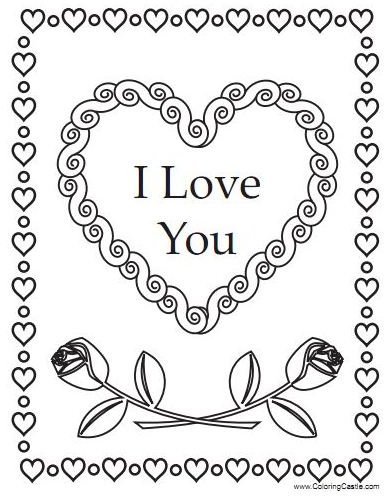 The next coloring sheet in this list is very similar to the kitty coloring sheet above. In this coloring sheet you will find an "I Love You" message and two roses. Not only is this a great picture to color, but it would make a great digi stamp or scrapbook graphic. If you are printing these sheets to color, or for someone else to color, I think you will find it will work with all age groups, but may be a bigger hit with the girls.
Heart Flower Coloring Sheet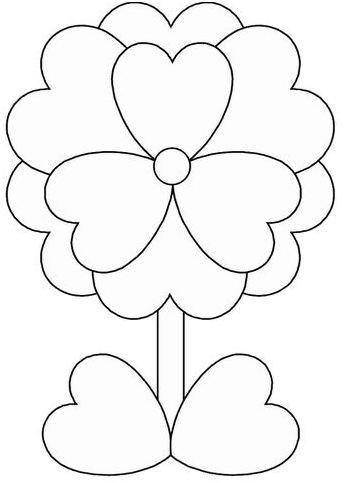 The last coloring sheet found in this list is very simple. The coloring sheet has a single flower made of hearts. This particular coloring sheet is great for any age group and gender. However, I think it would work wonderful for smaller children since it is fairly large and doesn't have small sections that need to be colored. It seems larger images that are simple work best with smaller kids. If you are looking for coloring sheets to make digi stamps from them, the flower would be really cute.
Free Valentine's Day Coloring Sheets Resources
Kitten in "Be Mine" Basket Coloring Sheet
Roses in a Vase Coloring Sheet
Bear Holding Heart Balloons Coloring Sheet
Kitty and Hearts Coloring Sheet
Bear with Heart Belly Coloring Sheet
Fuzzy Bear Holding a Heart Coloring Sheet
Cupid Holding a Heart Coloring Sheet
"I Love You" Hearts and Roses Coloring Sheet