Free Groundhog Day Backgrounds for Your DTP Projects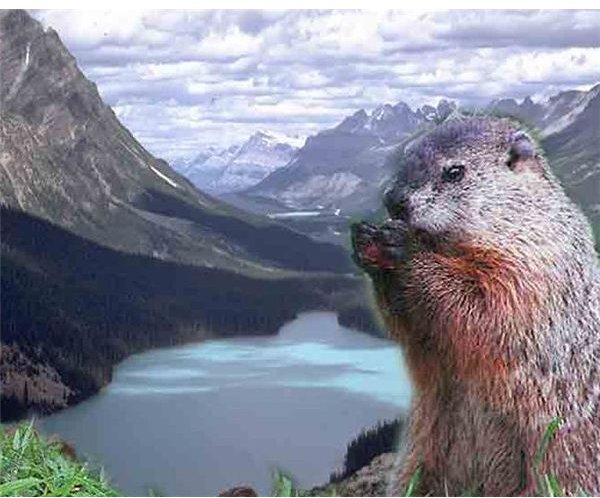 Groundhog Day Backgrounds
No matter what you are looking to create with a groundhog background, you should be able to find something in this guide to use. These backgrounds will work great with greeting cards, scrapbook layouts, wallpaper, and more. Some of the groundhog backgrounds will work better with certain projects. A couple of them will go great with everything.
If you find a background that you want to use, locate the link in the resource box at the end of this article. Click the link in the resource box and the page with the graphic will load. From that point, you will need to right click the background and choose to save it to your computer. Then you can open the background in your DTP program you are using to create your project. You may be given the option to choose a different size background on some of them. If so, you can choose your size and then save the background to your computer.
Groundhog in Front of Mountains Background
The first background in this list is of a groundhog with a beautiful mountain backdrop. I'm not sure this would work well for scrapbook layouts, but it would make a really nice wallpaper. If you know how to code MySpace backgrounds, you could use this as your background on that site.
You could also try this image as a greeting card, but you would need the right kind of text color and font to make it look just right. If you do some experimenting and come up with some ideas for colors and fonts that work well with this image, leave a note in our comments below!
Groundhog on the Beach Background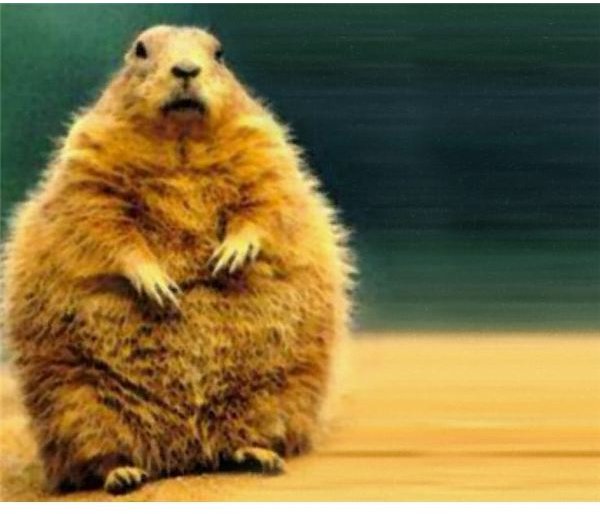 This Groundhog Day background has a groundhog sitting on a beach. I'm assuming he hasn't seen his shadow since he is still sitting on a beach. This would make a cute greeting card, and there's plenty of space on the image to add your own message.
Groundhog Swinging Background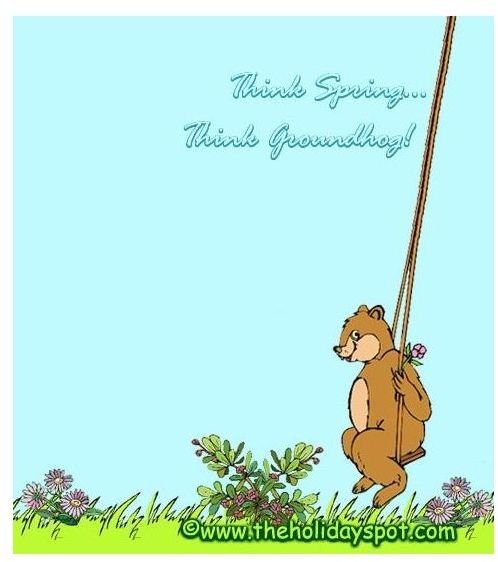 This Groundhog Day background consists of a groundhog swinging in a wooden swing. There is also a scenery of grass and flowers in the bottom part of the background. I think this would make a cute scrapbook background for kids' photos. There is plenty of space for you to add your photos and frames.
You could also use this background as a greeting card. It already has a greeting on it, so all you will have to do is add to it if you want. This background will be a little easier to turn into a greeting card than the first one in this list. Since it has a cartoon type theme, most fonts will go nicely with it. You should probably choose a color that is already in the background for your text in order to make it complement the rest of the image.
Groundhog Eating Flowers Background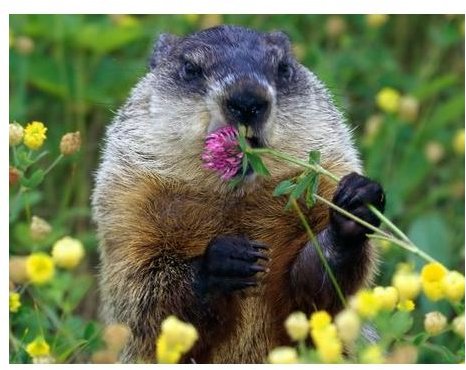 This background shows off a groundhog in a field of flowers. The cute little groundhog is either smelling the flowers, or eating them. I wanted to throw this background in this list because it is really beautiful. However, it is too busy to use as a greeting card, and it allows no space to turn into a scrapbook background. So, you may want to consider using it as a wallpaper for your desktop. It will definitely work well for that.
Groundhog Seeing His Shadow Background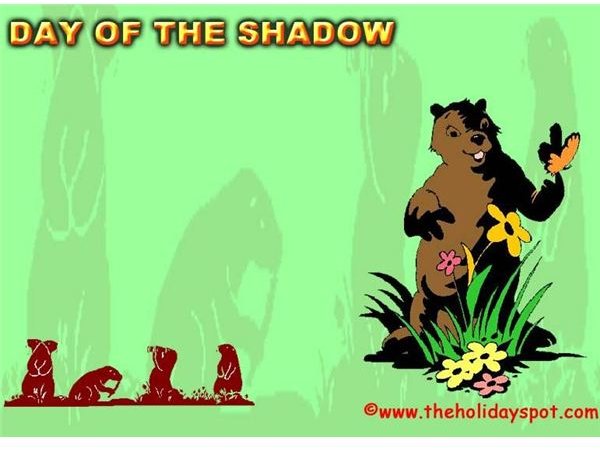 This is the last item in our list of Groundhog Day backgrounds. This background is green with a groundhog seeing his shadow. At the bottom of the background are more groundhogs that are smaller. At the top of the background are the words "Day of the Shadow."
I think this particular background would work nicely as a greeting card. If the groundhog sees his shadow this year, you could use this background to create a card to send to family and friends. You could use the background as it is, or you could add more text to the large open area for the card.
Groundhog Day Backgrounds Resources
Below are five backgrounds you can use for your DTP projects. If you see a background above that you want to use, locate the name of the background below. Click the link and then save it to your computer.
Groundhog in Front of Mountains Background
Groundhog on the Beach Background
Groundhog Eating Flowers Background
Groundhog Seeing His Shadow Background