5 Digital Scrapbooking Football Templates: Great Resources for Scrapbookers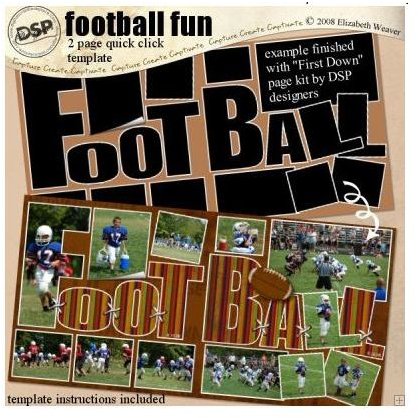 Fun Football Scrapbook Template with Many Photo Slots
The first digital scrapbooking football template in this list is a really fun template because of the stripes, footballs, and unique photo shapes. The word "Football" is written on the scrapbook page with a fun striped pattern. The "F" is a photo slot and one of the "L" letters is as well. This fun football scrapbook template is great for those who have a ton of photos because it has many photo slots. You can use this template for younger children also. This template is only $3.99.
A link to this and other templates in our guide can be found in the Resources section at the end of this article.
Football Tickets Scrapbook Templates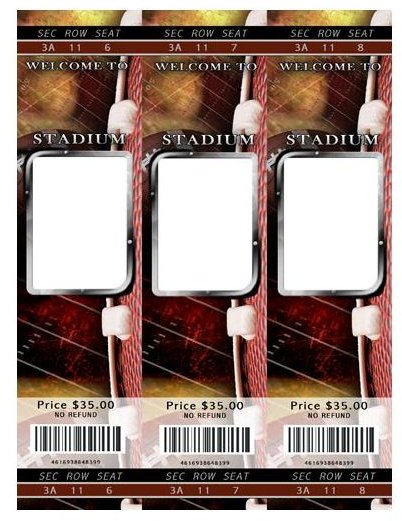 The Football Tickets template consists of three football tickets with a photo slot in each ticket. This template would work great for grandparents who have grandchildren who play football. This would also be a great present for a grandmother or grandfather. You can edit the scrapbook tickets with the grandchildren's photos and then present it to the grandparent.
Football Field Scrapbook Template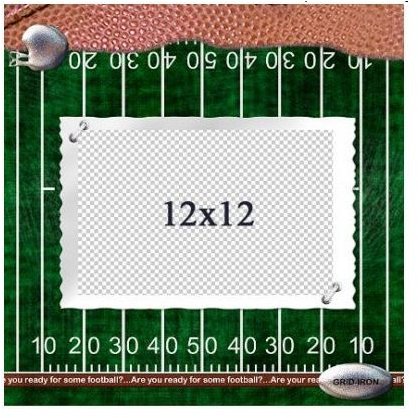 The next football template can be used as a collage layout or a scrapbook layout. This template will also work with most scrapbook software programs. This template is really cute and will look great with children's photos or adult football players. If it is not decorated enough, you can add your own embellishments.
The template consists of a football field with a nice frame in the center of it. Only one photo can be used in this template. Another great idea for this template is team photos. If the child or the adult has a team photo, it would look great in this template. There are also two silver embellishments on this template of a football and helmet. Though not free, this one is very budget-priced at $1.99.
Football Magazine Cover Scrapbook Templates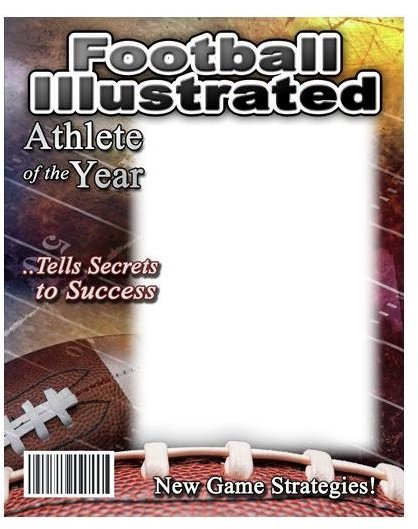 The Football Magazine Cover scrapbook template is a bit different, but it is a fun one to use. This template is in the style of a magazine cover. Though this football template will work for both kids and adults, I think kids will enjoy it more. There is nothing like seeing your photo on a magazine cover and I think this will really touch children. There is one photo slot on this football template, so a larger photo of the football player would need to be used. A photo of the player in action will work great or a posed photo will also add to that magazine look.
Football Scrapbook Template with One Ticket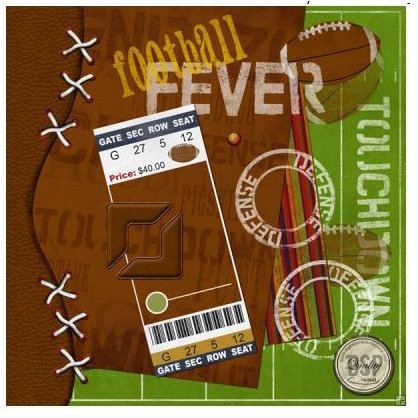 The last scrapbook template in this guide is a busy, yet fun football template. There are many things on this template including a football ticket, football embellishments, football stitches, and more. The background of the template is a football field with football stitches.
This is a fun football template that can be used for kids and older football players. Also the photos used in this scrapbook could be posed or action photos. Either of these styles would be fun and look great. This template is $3.99 and can be used with most scrapbook software programs.
Resources
Fun Football Scrapbook Template with Many Photo Slots
Football Tickets Scrapbook Templates
Football Field Scrapbook Template
Football Magazine Cover Scrapbook Templates