Backgrounds: Red Backgrounds for Desktop Publishing Projects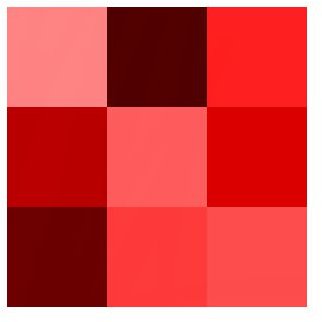 Red Backgrounds in Design and Desktop Publishing
Red backgrounds are some of the hardest things to find in a variety. This is because the red and black combination has become so popular that it has saturated quite a bit of design and I for one have kind of gotten tired of it. Not that it's necessarily bad, there has to be some darkness to contrast lightness, but I think it's time for a change and allow different types of red backgrounds enter the folds and shine brightly. So, I have selected 5 red backgrounds that sometimes draw on the red and black color scheme that are unique in some way or that completely of their own thing in a beautiful way.
(Click images for a larger preview or check their source for larger resolutions.)
Red Christmas by zotagmaster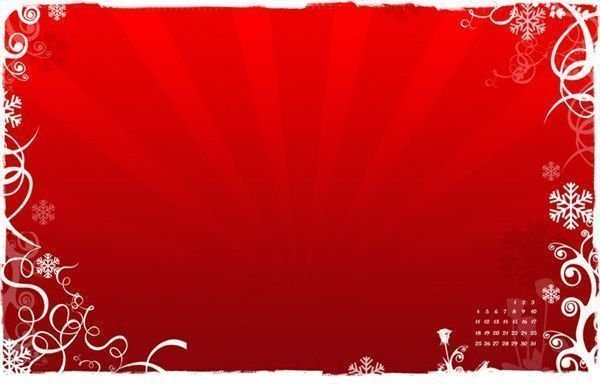 No doubt you noticed that clothing of Santa is red, the ornaments of Christmas are red, and that red has strong ties to the Christmas holiday season. This background here has a lot of great winter elements that combine with the season's favorite color.
This background in particular also features a calender so use it as your own personal background or send it to someone as a card or in an e-mail as a little extra gift to get the holiday spirit going.
Source: https://fav.me/dupgf8
Red Mac by Shbei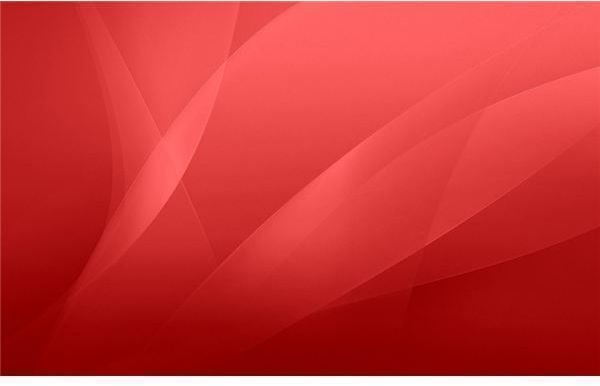 Red Mac is a simple and modern design that you often see as the default backgrounds of computers. However, it's not so often do you see one in the color red as the position is often lost to blues, green, and purples due to their more mellow and relaxing tones.
Though it seems a bit odd at first, I really enjoy how well the red does in this type of background and I know it will work out well for just about any projects that are on a digital medium considering its origins are digital in inspiration.
Source: https://fav.me/dm9w4o
sunset.tile by rache-tenou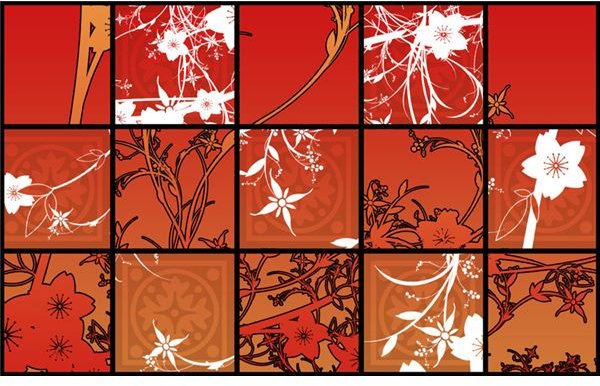 Sunset.Tile has a lot of beautiful designs that make up it up. It has some southwestern American elements too it, almost Spanish in some ways but the way it was put together gives it a slick and incredibly modern look. This red background plays off the different shades and hues of red and in some places is a little bit orange, which makes for a beautiful sunset contrast. The background is something that would work very well as a desktop background since it would work well as poster design and would also work well as a semi-formal card.
Source: https://fav.me/d19r6cc
Red Flower by dodozhang21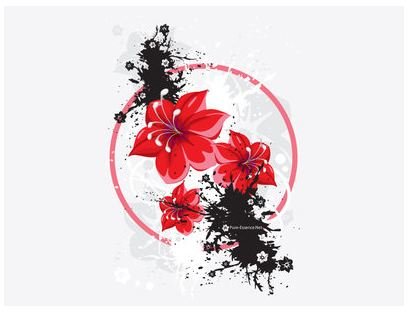 Red Flower is an interesting piece, because it is contains some design elements that are contrasting in some ways. On the one hand, it features the clean, smooth vectors of the flowers and the other is that it also has the grungy paint splatters that creates some depth and unique elements. Since the shape of its resolution lends itself more to a square this red background would be best suited for a card rather than a background for a wide screen medium.
Source: https://fav.me/d1ney0v
Red Skull Wallpaper by muskawo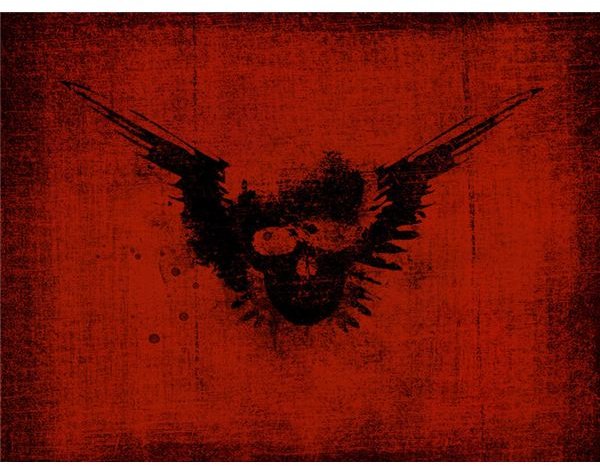 This uses that black and red color scheme, that I had mentioned earlier in the article, exclusively. It is very interesting though, because not a whole lot of people will put as much texture or detail into a red and black image like muskawo has done here. I really like this design and even featured it in a similar article regarding skulls. It works great as a red background back it is simple and open. If you're a fan of grunge or skull this will be an awesome addition to your project.
Source: https://fav.me/dhj9hq
Credits
All images in this article were used for promotional purposes only and sources are listed within the body of the article.
The header image can be found here: https://commons.wikimedia.org/wiki/File:Color_icon_red.png