Top 10 Websites to Use for Free Printable Easter Cards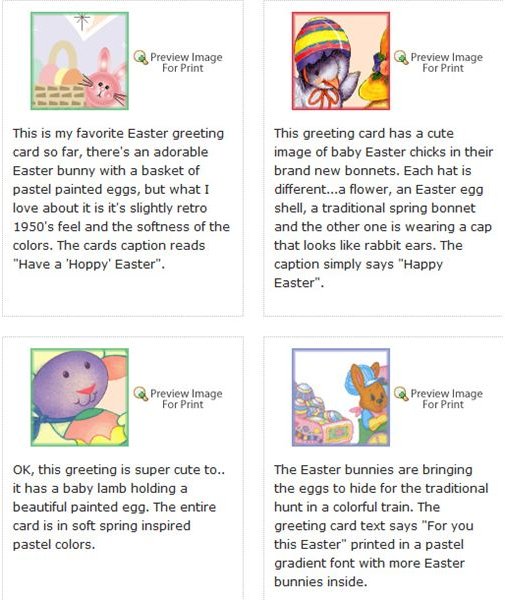 Easter is coming sooner than you think, with this year's occurrence to be on April 24. Get ready for this holiday by printing off some of these cute and festive free printable Easter cards. Here is our list of top 10 resources for you to use:
Mintprintables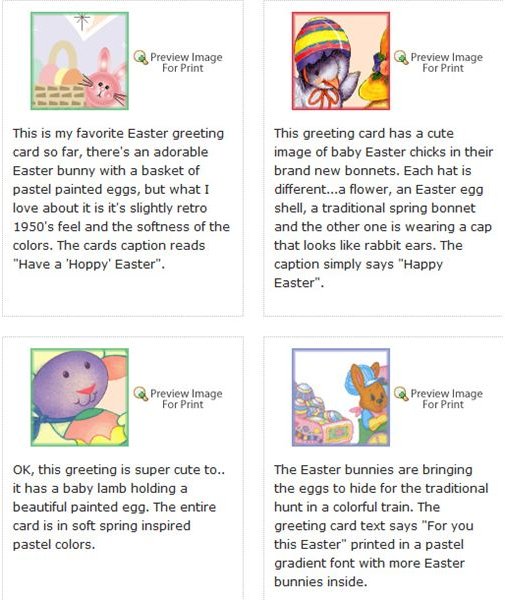 Mintprintables features four designs of free printable Easter cards. These whimsical and cuddly choices feature bunnies, chicks, and baby lambs to brighten your recipient's day. One advantage of using this site, is that it includes directions on how to set the margins of your printer so the cards will print to the best advantage.
Printfree
Printfree features several free Easter cards with both bunny and church designs. The site has directions for making and printing envelopes to use with the card too, so you can be truly coordinated. As an added bonus, the site has logos with free Easter fonts on them, and Easter coloring pages that can be printed for the children to enjoy too.
123printcards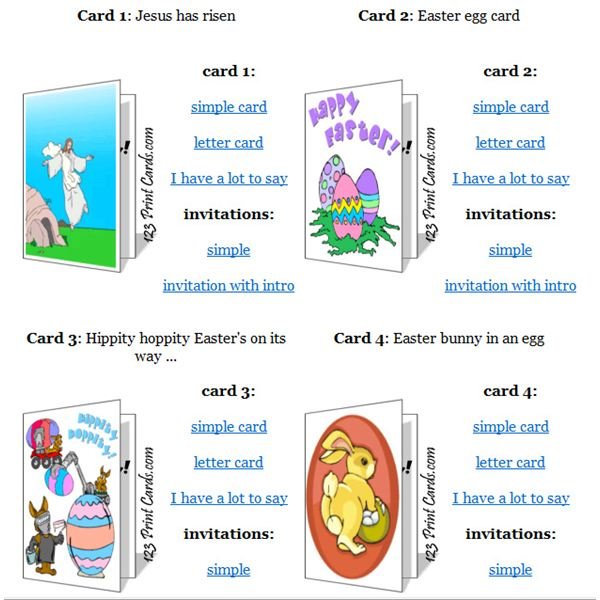 123printcards features a selection of Easter cards that are free to print, as well as other Easter items with secular and non-secular designs. They also include matching envelope designs to download and print. Besides cards, there are links to Eater certificates, invitations, teacher's resources, stickers and more. Best of all, all of these are free.
Vintageholidaycrafts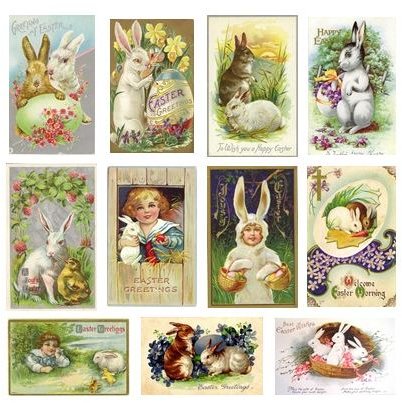 If you would like something different this Easter, try these free printable vintage Easter card designs. The site contains a variety of both religious and non religious versions of several beautiful cards. The images are also allowed to be used in newsletters or other publications, but can only be sent to private individuals.
Hp
This site comes from the well-known company, HP, known for making computers and printers. It has a very wide variety of Easter designs and cards to print for free. There are also free printable masks, scrapbook materials and coloring page for the kids. All are free to download and use.
Brownielocks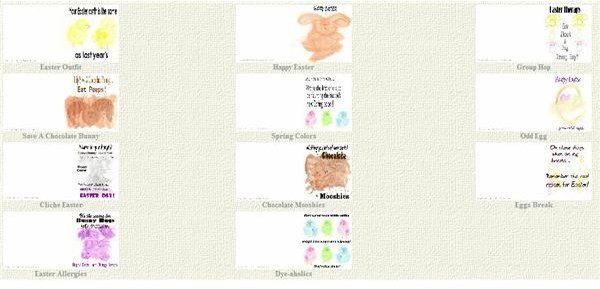 The Brownielocks website is full of both traditional and nontraditional Easter cards, and is free to print for personal use. You need to make sure that you print your chosen design in landscape format on color printers only or they won't print correctly. They are designed for regular sized paper, and are then folded in half to make your completed card.
Homemade-gifts-made-easy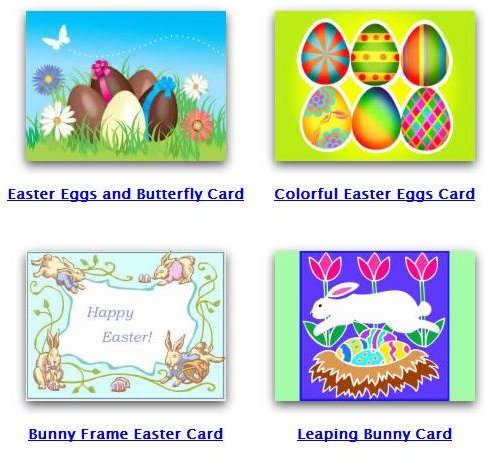 This site, Homemade-gifts-made-easy.com, has collected together a selection of funny and whimsical cards as well as a variety of religious Easter Cards. All are high quality PDFs that can be printed for free and sent to your friends or relatives. There are also some retro or vintage designs of Easter cards included.
Printable-cards.gotfreecards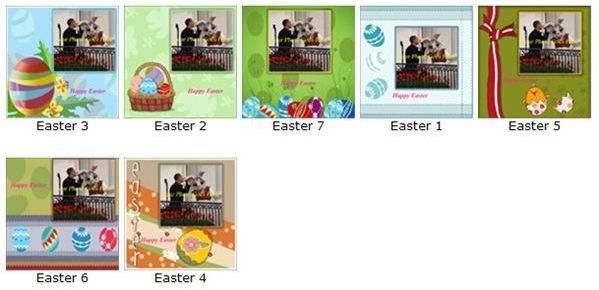 The website features six beautiful printable Easter cards that are free for you to download. Just pick the one that you want to print and follow the directions at the bottom of the page. These are designed so you can place a photo in the front and then mail it off to friends and relatives, so is one of the more customizable options in our top 10 list.
Parenting.leehansen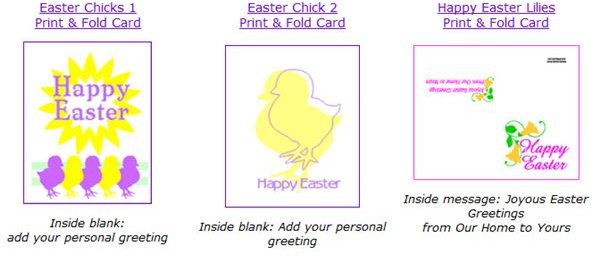 This website features a cute and colorful Easter card designs and a cherry Happy Easter message. It's free to print as many times as you wish. Just click on the design and then follow the on screen directions on how to print the card. There is an added bonus of a printable envelope to make to use to send your card.
Allfreeprintables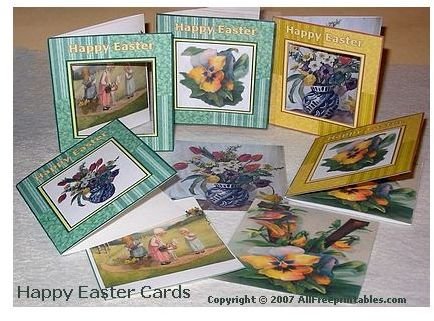 If you are looking to have some free printable envelopes along with printable Easter cards, then Allfreeprintables.com is the site you should definitely pay a visit to. They have a limited number of designs available on their website, but the images are very high quality, and have detailed instructions about how to print the cards.
With these top 10 sites for free printable Easter cards, there is something to cater for all tastes. If these sites don't offer enough customizable options for you though, then you could always try creating an Easter card in Word.
Resources