Backgrounds: Grunge Backgrounds for Desktop Publishing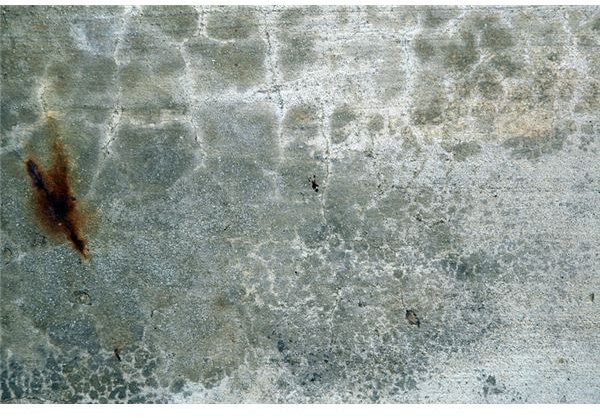 The grunge look and style is not hard to accomplish and is often done by applying texture to either a dark picture or a picture of softer light as an overlay. An example of a grunge texture is provided on the right and can actually be used as a background if you so choose.
All of these grunge backgrounds were selected and put together because they represent a lot of different grunge styles that are commonly used in design.
(Click images for a larger preview or visit their sources for a high resolution version.)
Grunge Ireland by UggBoy <3 UggGirl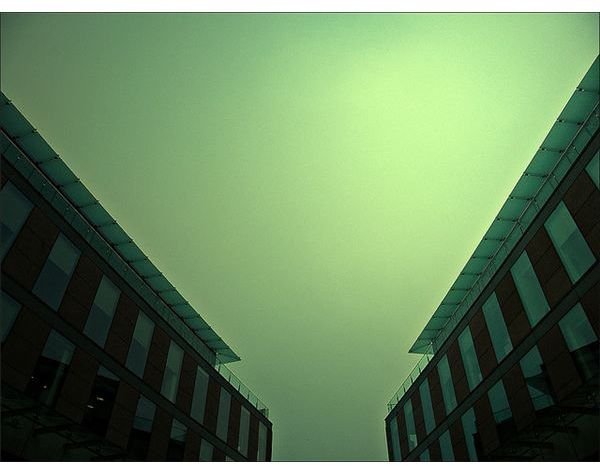 This is a completely unedited photograph of a sky in Ireland. It's kind of creepy looking and when I tried to apply some grunge textures it really took away from the unique look that it has.
Despite the layer of filth and cracks I feel like it really is a grunge background because of its saturated colors and end of the world vibe it has going on. Use it for a card or a wallpaper or just enjoy it as is.
Grunge Floral Frame by SmoothSqu4d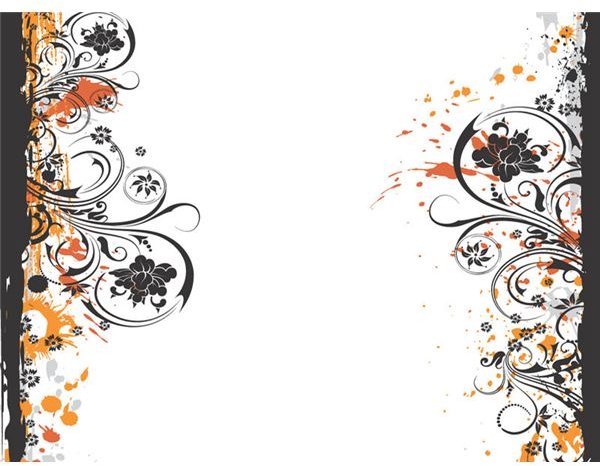 This is probably the smoothest we'll get in this article and even still it's in a grunge style because of the eclectic amount of graphics, mix of colors, and liberal use of paint splatter. Since this is a cleaner background it would like be a great background for even professional things like a business card or as the background for a formal card. If elegance is your thing but you want something that's a little wild, try this out.
.abstraction by kjherstin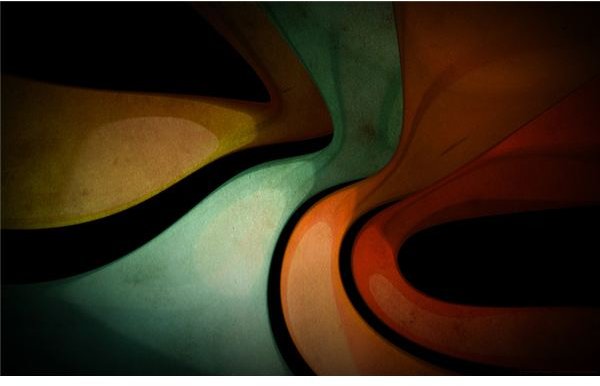 Though not a photograph with textures applied or a graphic designer's logo fantasy this is still a really cool design that is dark and dirty. It isn't as clean (texture wise) as the Grunge Floral Frame background listed above but it shares the same smooth elements. The smoothness and abstract design allows for it to be used in all sorts of applications both formal and casual projects.
Grunge Background by zerocustom1980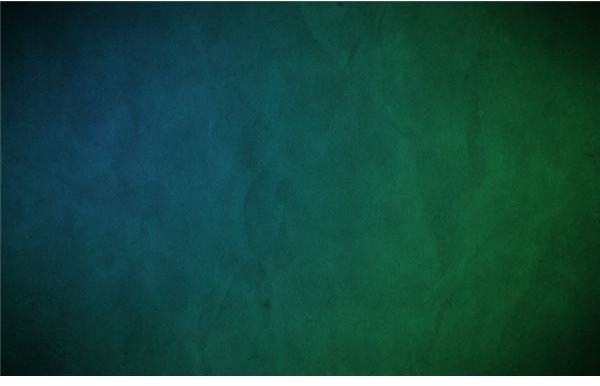 This is the simplest and most open grunge background of the article. Use it as a background for just about any casual application you might think of that needs a unique blue and green look to it.
I would suggest adding some design elements to this background to make it look less empty. A couple of stripes, swirls, or more grunge texture could go a long way.
Radioactive Grunge by splintered13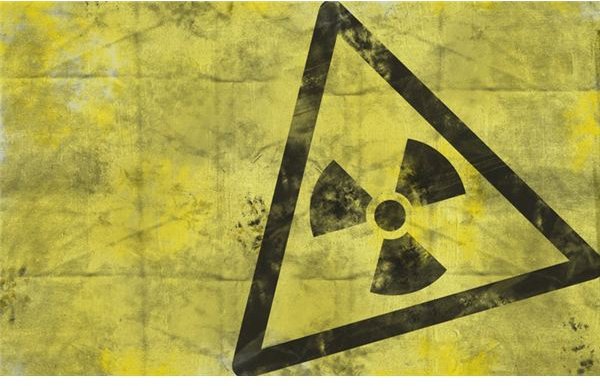 Radioactive symbols are viewed as really cool so it was a no brainer to include something that included one. This one in particular is dirty and looks like it's been fairly beat up which provide a sort of post-apocalyptic look which is something that is desirable when working with grunge backgrounds.
Here is another pretty good open design that can be applied in a lot of different ways. Could be the background for character art, a wallpaper, a card, anything really!
Grunge by DLKreations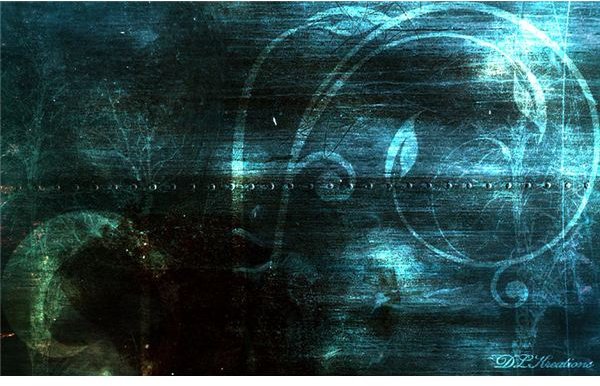 This is a pretty simplistic and straight-forward background it sort of appears to be a design on the side of a metal hull that has been worn down over the years some. I would say it tries to be sort of a patina type color scheme and captures a lot of dirt and rust you might come to expect from grunge backgrounds.
Since it's such a fairly open design I can't really advise on where you would use this background well since it's just so versatile. So go with what you feel is right because it should fit in just about anywhere.
Retro Grunge by ReaperXXIV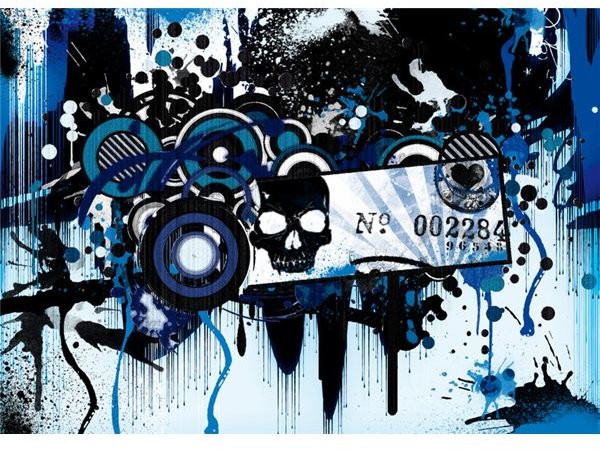 This background has a bit of text but it's nothing that's too glaring or in the way I feel. It definitely lives up to its name as it's a pretty good representation of older grunge styles that focus a lot on paint splatter and dripping, similar to what you might see in graffiti. This background contains a lot of elements and may end up feeling busy or cluttered if you have a lot to put on it but it would be good as a wallpaper or handled with a very light touch.
USA Grunge Flag by xxoblivionxx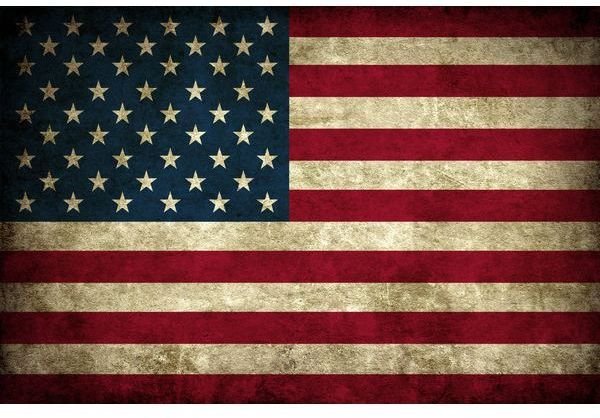 If you happen to be feeling patriotic and are looking for a flag that looks like it's maybe seen a war or two grunge is the way to go. This can be an excellent wallpaper or just grunge background for whatever project you happen to be needing for. Both the texture and flag are very high quality and I guarantee it will be a good fit.
Skating on the Boardwalk by Me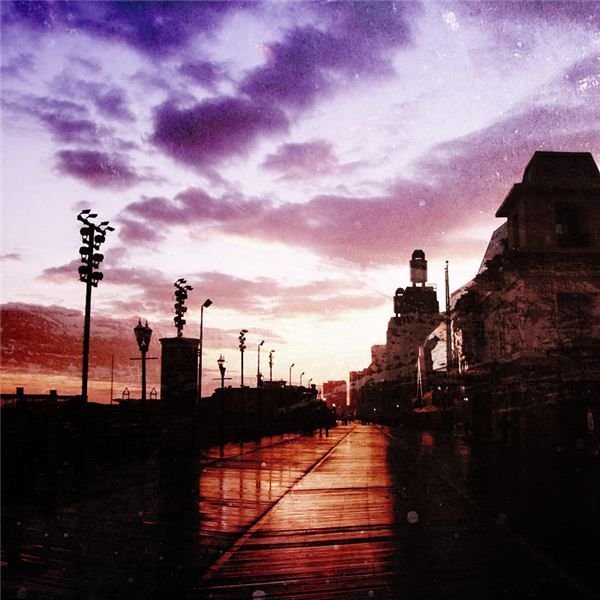 The grunge boom really began in the early 90s with musicians like Kurt Cobain and other alternative rock musicians becoming popular as well as the popularity of skateboarding. As a former skateboarder whenever I thought of the sort of Graceland of skateboarding I would often think about boardwalks. Maybe because most of them are dirty, old, rickety, and just cracked beyond repair which is what I think of when I think of grunge.
So I chose this photograph of a boardwalk. It combines color and contrast which really makes a neat effect when the texture is applied to the background. I did some touch-up on this picture by turning the brightness down a bit to add some more contrast as well as desaturating it some. You could go a step further and go full black and white but I prefer it with color left.
Since it's not wide-screen I would advise just using this as more of a card or if you want to crop out a certain section of the picture, using it more as the background for a forum signature or banner.
Sleep in the Sky Grunge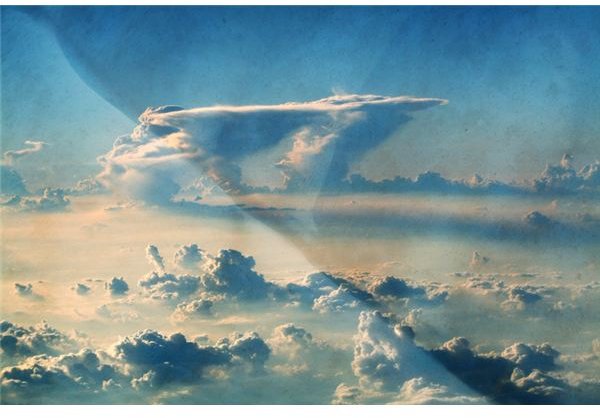 One of the biggest challenges in working with grunge backgrounds, I've noticed, is that there's a very fine line between something that is grunge and something that is vintage especially with soft light like this. So one of my goals in writing this article was to come up with something that is still somewhat soft, but has that grunge look and feel to it. I think that I captured a sort of 70's colored photograph here but still with that grunge flavor.
Credits
All images are used for promotional purposes only and are listed in the order they appear.
https://www.textureking.com/content/img/stock/big/DSC_7662.JPG
https://www.flickr.com/photos/uggboy/4299149608/sizes/z/in/photostream/
The final two backgrounds of this article where put together by me using these sets of textures and photographs with some minor tweaks in Photoshop.
https://www.flickr.com/photos/eqqman/93450637/sizes/o/in/photostream/
https://www.textureking.com/content/img/stock/big/DSC_11052.JPG
https://www.flickr.com/photos/eschipul/295674163/sizes/l/in/photostream/
https://www.textureking.com/content/img/stock/big/DSC_5708.JPG