10 Free Vector Hearts for Adobe Illustrator Projects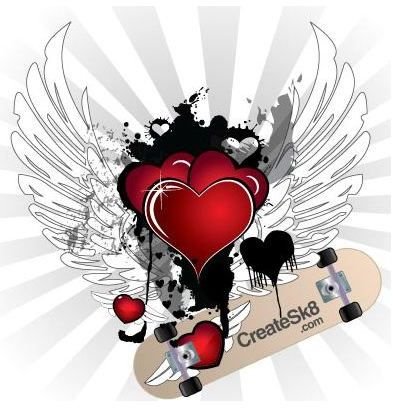 Red Hearts with White Wings
This is a really neat vector heart for Adobe Illustrator. The graphic has a few hearts with a set of wings coming from behind the heart. There also appears to be some black ink spillout from behind the hearts. This vector heart would work great with greeting cards.
To download this image or any of the others in this list, please see the Resources section at the end of the article.
Glass Hearts with Smaller Heart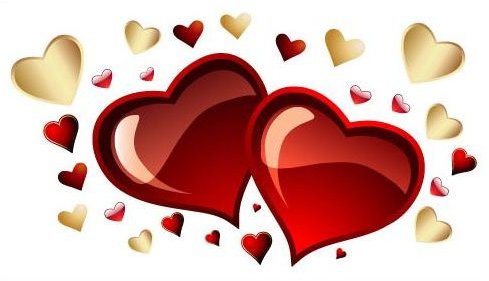 The next graphic in this list of vector hearts for Adobe Illustrator is a set of multiple hearts. There are two larger hearts that are surrounded by the smaller hearts. The hearts range in color from red to gold. If you're a digital scrapbooking fan, this graphic would make a great embellishment.
Heart Silhouettes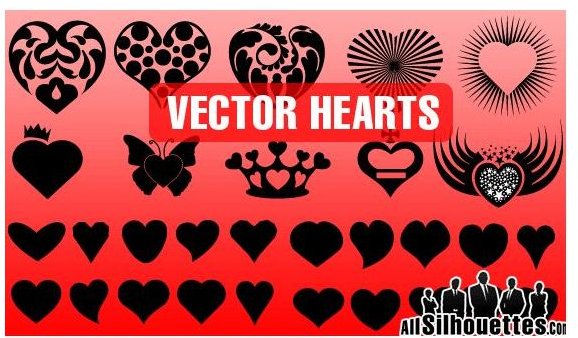 This is a compete set of varied vector hearts for Adobe Illustrator. The images range from solid black silhouettes to different patterns. There are also crowns, butterflies, and hearts with wings in this collection.
Hearts with Name Banner and Wings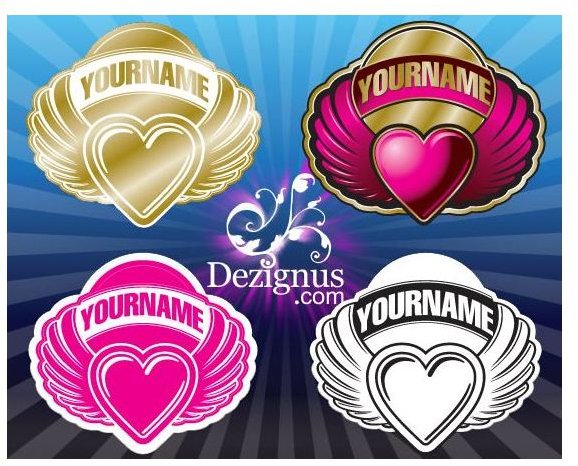 This hearts and banners vector graphic set for Adobe Illustrator is very colorful and vibrant. The hearts have wings with name banners. You can edit the banners to add the name you want.
Hearts and Flowers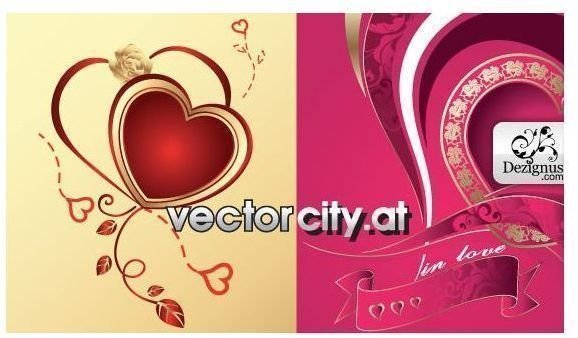 This is actually two sets of graphics for Adobe Illustrator. Both of the vector graphics are hearts, just different types. One of the graphics has hearts with flowers coming out of them. The other graphic has hearts with banners.
Hearts with Floral Designs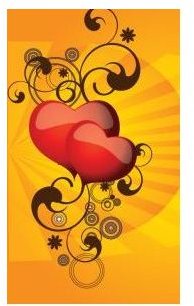 The next vector heart graphic has two glass type hearts with different color florals and vines coming off of it. You will also find a couple of stars in this graphic. This free vector hearts for Adobe Illustrator graphic would work great for greeting cards, wallpaper, and other DTP projects.
Purple Heart with Flowers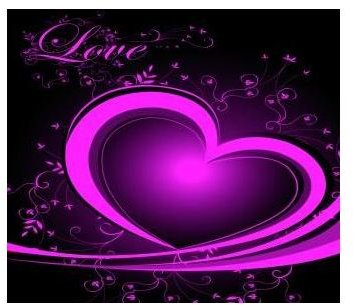 The next vector graphic in this list is a purple heart. The heart is surrounded by flowers and has the word "Love" written at the top of it. In the center of the heart is a glowing light.
Pink and Orange Hearts with Floral Designs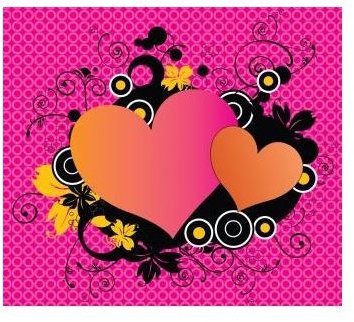 This vector heart consists of two hearts that are pink and orange. In the background are florals and vines that appear to be coming from behind the hearts. This would work great as a scrapbook background and other DTP Projects.
Pink Heart with Vines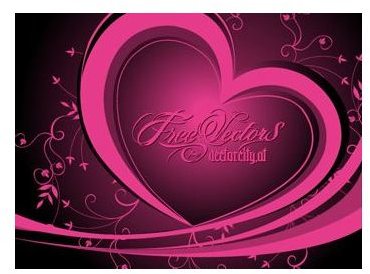 This vector heart for Adobe Illustrator is similar to the above purple heart. This heart is pink with flowers surrounding it. There are also some swooshes below the heart.
Glass Heart with Flowers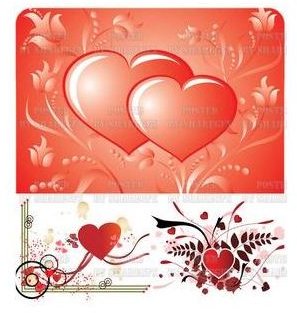 This set of vector hearts offers three different hearts. The top heart appears to be a glass heart with flowers surrounding them. The bottom two hearts also have flowers around them, but have a bit of a different approach. These three would work great with many types of DTP projects.
Resources
Glass Hearts with Smaller Hearts
Hearts with Name Banner and Wings
Pink and Orange Hearts with Floral Designs