Color Sheets for Dr. Seuss: Finding and Using Dr. Seuss Color Printables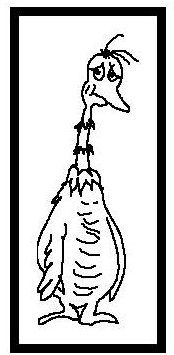 Working with Dr. Seuss Color Printables
Of course, you can simply print the coloring pages and other printables listed here and hand them out to your children or students to color and enjoy. With a desktop publishing program, though, there are other ways to use Dr. Seuss color printables. Depending on your software and the file format of the coloring pages, you may be able to import them into your application and reate a custom publication such as a birthday party invitation or a coloring book. You may even decide to make digital stamps with them.
Here are several sites where you can find color sheets for Dr. Seuss.
Lucy Learns
A treasure trove of worksheets, games and other activities for children, Lucy Learns offers a wide variety of Dr. Seuss color printables. Coloring pages include Cat in the Hat, Green Eggs and Ham and many other Seuss favorites. There are printable activity sheets here as well, such as dot to dot pages and spot the differences sheets. To use any of these color pages, click on an image to enlarge it on its own page. Print it as-is or right-click the image and save it to your computer.
Lucy Learns Dr. Seuss coloring pages
Educational Coloring Pages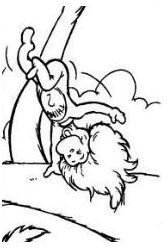 Educational Coloring Pages is a collection of coloring pages and printables for kids. Along with a wide variety of popular favorites and a large assortment of general animals and fun pictures, this site provides a page of 10 different Dr. Seuss printables. You will find connect-the-dot printables and coloring sheets with the Grinch, Cat in the Hat and scenes from And To Think That I Saw It On Mulberry Street.
Dr. Seuss Color Printables at Educational Coloring Pages
Hub Pages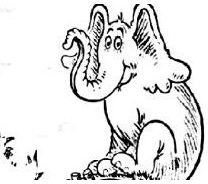 Bali Mermaid, a Hub Pages user, has created several slide shows of Dr. Seuss coloring pages. The slides are categorized by the story they are from and include Horton the Elephant coloring pages, Cat in the Hat printables and Grinch color sheets. The link below is for the Horton collection. Once you are there, find the Related Hubs section in the lower right side of the page to locate the other Dr. Seuss printables.
Horton the Elephant on Hub Pages
Outer Limit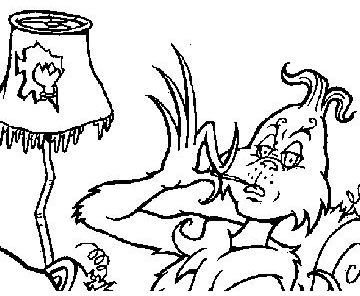 Outer Limit offers more than 1200 coloring pages in dozens of categories, as well as educational printable teaching sheets. In this massive collection, you will find 17 coloring sheets from the Dr. Suess favorite, The Grinch, to print or download for use. The pages are simply numbered and do not provide thumbnail images to preview, so you must click on a page number to see the image. Once you do, you will view a sponsored advertisement. You can wait several seconds to be redirected to the coloring page or click the Skip link in the top right corner of the page.
Grinch coloring pages at Outer Limit
Seussville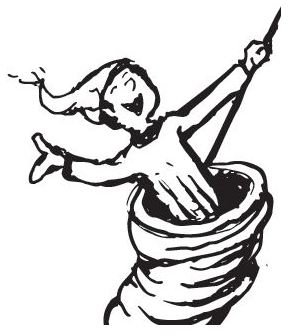 What would a roundup of color sheets for Dr. Seuss be without a visit to Seusville? The site, operated by Random House Publishers, has oodles of Dr. Seuss activities and games. Check out the Classroom Resources section for 10 pages of printables, including mazes, word searches and coloring sheets in PDF format.