Easy Steps to Creating a Book Cover Online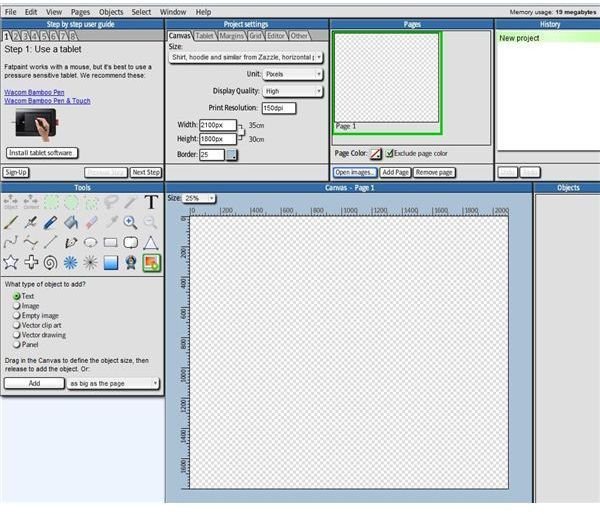 Wowing Them by Creating a Book Cover Online
Whether you are self-publishing a book, creating an e-book, or working with an author as an independent publisher, you can wow the audience by creating a book cover online. No longer does book publishing rely on traditional desktop publishing software in order to create great works of graphic art. Instead, you can find places online to create your book cover design so that your product looks the best it can possibly look when you make the move to market it.
Unfortunately, people do often judge a book by its cover, so you should be sure that your book cover design is appealing to others. Appealing book covers do not go overboard in terms of "stuff" on the cover or in terms of color. While you might want to use a bright color, you'll want to follow the elements of good design and be sure that your design is balanced. After all, too much use of color or using colors that clash with one another will not help to sell your book.
What to Look For When Creating a Book Cover Online
When you're creating a book cover online, it is important to find a website that allows you to produce a quality piece. For example, if you go to coverfactory.com, you are likely to see that they have cover creation software. However, when you look at the pieces available on their website, they look like do-it-yourself projects. It is important that whenever you create a project that you create the most professional-appearing piece that you can. This means that your images should not show pixels, that your lettering is aligned properly, and that you spell things correctly. If you decide to use coverfactory.com to create your book cover, you will want to be sure that you have a professional looking design to use with it. So, what should you look for when putting together your book cover online?
The web tools should be easy to use and intuitive, regardless of whether you have design experience or not.
The images should be high-res, and any images you import into the online program should be high-res.
You should be able to import and export images to and from other desktop publishing software programs.
Just because something costs a lot of money doesn't mean it's a good fit for your needs. You should be sure that any program you would consider paying for has a good free trial period, or that you can talk to those who have used it to find out about their experiences with the program.
Make sure the tool you select will allow you to use your cover design on your product.
Online Tools for Creating Your Book Cover
When looking for tools for creating your book cover, you'll want to look for two components - stock images (unless you plan on using an image of your own) and online tools. You can find images at a variety of places including iStockPhoto, stock.xchng, and even Wikimedia. Just be sure that you get permission for any photo you want to use on an item that will be sold before you use it. Nothing's worse than mass producing a thousand copies of your book only to find that you're being sued for using an image you didn't have rights to.
Online graphics software will require a bit more work on your part, but it isn't too difficult to find. One option, FatPaint.com, allows you to create your designs online. In addition to using your image as a book cover, you may also be able to use your image on a shirt to sell in FatPaint's shop. While this program is free to use, it can get frustrating because there is a delay after you select the tool you would like to use in designing your book cover.
Pixlr is another online graphics editing program you may wish to look at when creating your book cover online. Simply choose the size you want the page to be for your book and begin designing. This program is comparable to Paint.NET, another great free resource for desktop publishing. The user-interface of Pixlr is similar to these programs and you can get your project underway in minutes. It is an excellent choice for someone unfamiliar with graphic design software.
No matter what program you decide to use, remember it's not about how the image for your book cover was created, but rather what's important is how that image looks once you've created it.
Looking for more tips and advice? Check out the other articles in Bright Hub's guide, What You Need to Know About Self Publishing.
Screenshot courtesy of Ronda Levine