Ideas on How To Create a Football Digital Scrapbook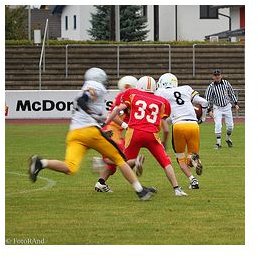 Creating a football digital scrapbook is a great way to honor your favorite sports team, be it high school, college, or professional football league. For some people, football is a time honored tradition to be shared with family and friends. For others, you might have a football star in the family and want to show it off in your scrapbook. You might be the mother of a quarterback or just a sports fanatic, but no matter who you are you should find this article helpful as coming up with football scrapbooking ideas might not be as obvious as you originally thought.
Image Credit: SteelSharks Traun
Colors
This goes without saying, but you should base the color of your layout on the colors of your favorite team. For instance, if you're a Steelers fan, you'll want to rock the gold and black. Cowboys fan? Then you're looking to deck out your pages in blue and silver, of course! Using the colors as prominent features such as one color for the background, and the secondary color for your text, frame, and special elements is a great way to make a high impact design.
Mascots & Logos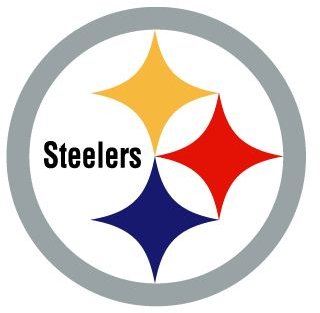 Don't forget to include your team mascot or logo within your design. If you're having a hard time locating a picture of it, check out your teams website, which often has a section dedicated to freebies such as mascots and logos for web and personal use! Doing an image search in a popular search engine like Google is likely to yield great results. Still unsatisfied? I've got a set of fantastic Football related brushes in my article on Making Football Party Invitations that work great with Photoshop that you can customize to your needs!
Favorite Team Members & Numbers
Regardless of whether it is a high school football team, a college football team, or a professional league football team, everyone has their favorite team members. Including their pictures and numbers in your layout is a great way to showcase how much of a fan you are. Once again, if you're having a hard time finding good pictures of college or professional league football players, try the team websites. If you have a family football player, you can easily get them to pose with their team mates for great shots.
Alternative Layout Ideas
In addition to sporting your teams colors, you could always set up your page to look like an actual football field using a green and white layout. Alternatively, as most football fans can tell you, football isn't just about the teams and the games, but the fans as well. How about including all those great pictures from your last football party at your house? Or maybe you're an avid tailgater who has lots of pictures from the last big meet up. These are all great things to include within a football digital scrapbook.