5 Yummy Photoshop Cookbook Templates: Free Downloads for Your DIY Cookbook Projects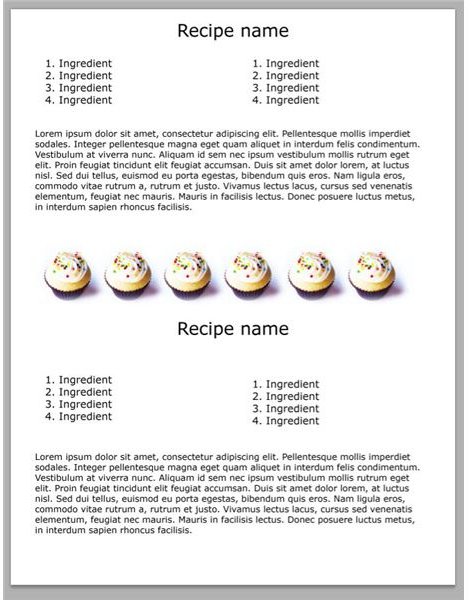 We plan, we toil, we suffer - in the hope of what? A camel-load of idol's eyes? The title deeds of Radio City? The empire of Asia? A trip to the moon? No, no, no, no. Simply to wake just in time to smell coffee and bacon and eggs. - J.B. Priestly
Whether you're simply cataloging recipes of generations passed, or you're trying your hardest to come up with new ones all your own, creating a cookbook can be challenging! You've got to organize your recipes, test them, make sure the measurements are correct, design your cookbook, and then begin compile it together However, with these five fantastic Photoshop cookbook templates, you'll already be on your way.
Sweet Treats
If you've got a sweet tooth, you're going to want to check out my cupcake layout. A sweet little row of cupcakes divides a large two-recipe layout that is geared for sweets and treats. The larger layout works great for both simple recipes, as well as larger recipes that may take more ingredients, more steps, or more explanation in the paragraph below.
Download: Sweet Treats Cookbook Template
Hot & Spicy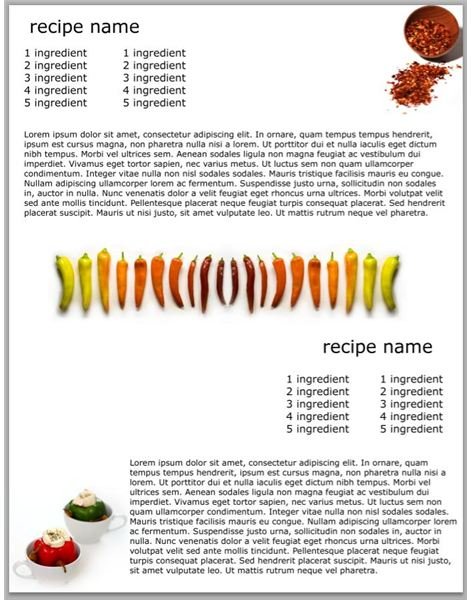 If you are anything like me, you love hot and spicy food. Whether you're a huge fan of chili, have a great recipe for red hot chicken, or you know a pepper soup that will knock someones socks off, this great two-recipe layout can help you set up a couple of your favorite dishes. These are bordered by pepper flakes, stuffed peppers, and a line of colorful chili peppers separates out the two recipes to keep everything neat, organized, and very colorful.
Download: Hot and Spicy Cookbook Template
Soup's On!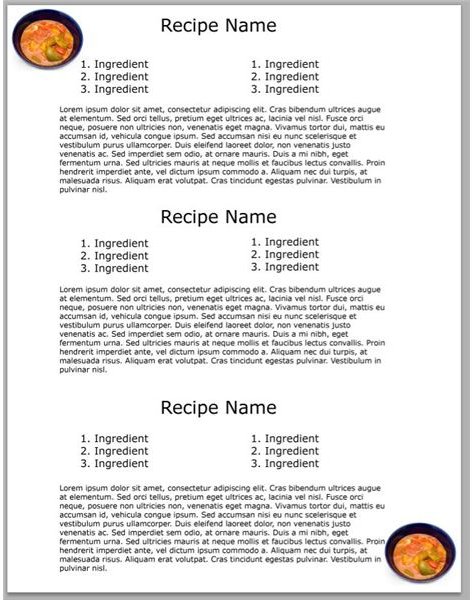 There's no better side to a meal than a bowl of soup or stew. Be it a hearty, hot, and filling winter stew, a light and flavorful warm broth soup next to a sandwich, or a light and fun summer soup, this template can accommodate it. This is a three recipe layout where you can showcase three of your favorite simple soups. Cute little soupbowls filled with a chunky pepper stew borders the top left and lower right corners of this template. Mm!
Download: Soup's On! Cookbook Template
Onion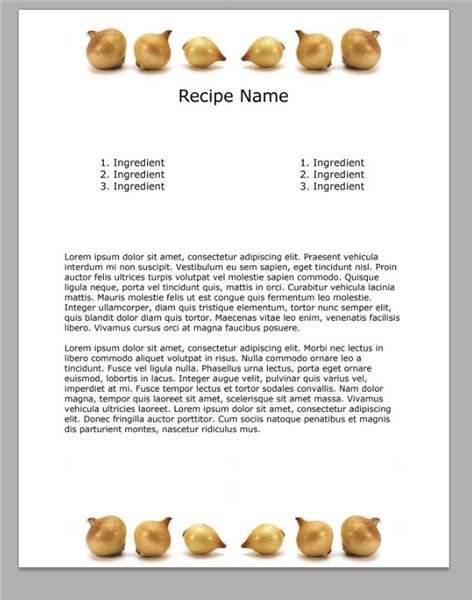 If there's one ingredient most kitchens don't seem to go without, it seems to be onions. Great in soups, salads, roasts, rubs, stews, by themselves or with other things, onions seem to dominate the kitchen! This large layout can detail several recipes or one large, extensive recipe as shown. Yellow onions boarder the top and bottom in a cute, whimsical fashion.
Download: Onions Cookbook Template
Party Time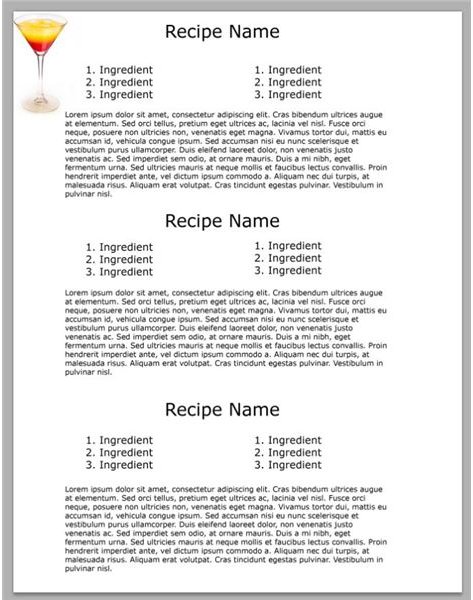 While this showcases a mixed drink, this Party-themed template can easily be changed to showcase your favorite party foods, appetizers, or anything you find to be especially fun! This is a layout very similar to the Soups On template above and is intended for quick and easy recipes. And of course, yes, you could use it to showcase your mixology skills!
Download: Party Time
This post is part of the series: Cookbook Templates & Design Tips
With this collection of cookbook templates and design tips, not only can you share that great meal with friends and family, but you can also share how you made it with the rest of the world!