Free Printable New Year's Eve Party Invitations: For Auld Lang Syne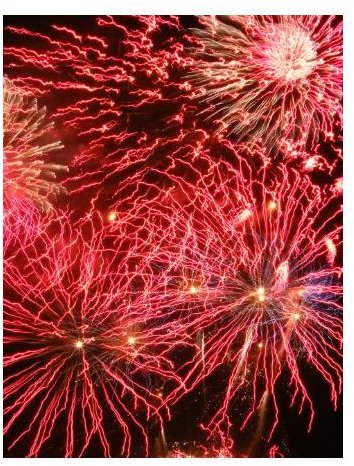 As you get ready to ring in the New Year, you might be thinking about all the things you'd like to do. Before ushering in the new year, isn't it only proper to send the old one off properly? Of course it is! So before you start penning down your New Year's resolutions, throw a party to toast to the good times of the year gone by. This article will help you get everything together by providing you with three packs of New Year's Eve party invitations that you can print out and send off to your loved ones, friends, and family just in time to bid the old year goodbye.
These cards follow a quarter fold card template, which means that all you need to print them out is a printer with color ink and a standard sheet of 8.5x11 printer paper. Please make sure you read up on my quarter fold card tutorial before you begin though, so you can learn how to create these great little cards.
Fireworks Pack
One of the things that is most commonly associated with New Years is the traditional blast of fireworks that comes as the new year springs to life. Fireworks are fun to watch, as well as bright and beautiful, bringing in the new year with pops, bangs, and the colorful sparks that shower down from the heavens. This collection of cards includes three different bursts of fireworks on the front of the cards.
Download: Fireworks Pack
Toasting the New Year Pack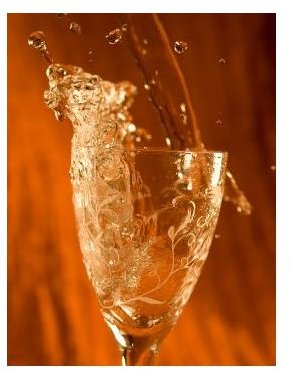 As the ball drops, everyone raises their glasses and toasts to the new year. To friends and family, to health, to a new job, or just to toast for fun, this tradition of toasting the new year and singing Auld Lang Syne is well known by everyone. In order to commemorate this, here's a pack of three fantastic toasting shots, including a stunning champagne pour (pictured left), a beautiful glass at dusk, and a set of gorgeous champagne flutes.
Download: Toasting the New Year
Miscellaneous New Years Pack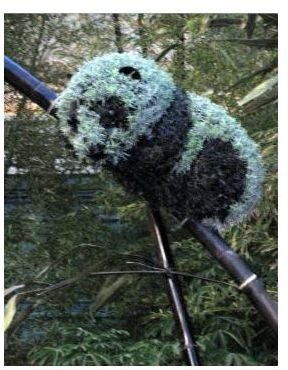 So, maybe you're looking for something a little different than all the big bang and flash of fireworks and the toasting of the new years with traditional bubbly. Fair enough! Here I've got a fantastic little pack of three miscellaneous New Year's eve party invitations. The first is an adorable topiary of a panda, a common New Year's symbol in China, the second is a bright New Year style glass and light ball, and the third is a cute set of scrabble tiles declaring "Happy New Year"!
Download: Miscellaneous New Years Pack
Should old acquaintance be forgot and never brought to mind?
Should old acquaintance be forgot and au__ld lang syne?
For auld lang syne, my dear,
for auld lang syne,
we'll take a cup of kindness yet,
for auld lang syne.
Auld Lang Syne (Common Translation) - Robert Burns
Credits & Usage
All images within this article and on the printable invitations are licensed under the creative commons on flickr for free use. A big thank you to all the fantastic photographers who have allowed their work to be used! These invitations have all been assembled by Amber Neely and are free for you to download, customize, adapt, and print as you would like!