Review of Corel PaintShop Photo Pro X3 Ultimate: Good Value for the Money?
What's Included in PaintShop Photo Pro X3 Ultimate?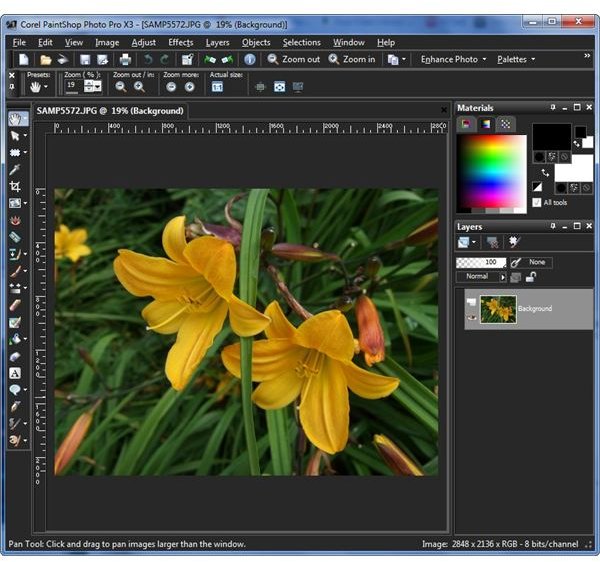 Following up on the heels of PaintShop Photo Pro X3, which is really a major upgrade from previous releases of the software, Corel has put together an Ultimate version of the software that includes, among other things, the KPT Collection—a set of 24 creative plug-in filters. Along with the KPT Collection, the Ultimate bundle also includes Corel Painter Essentials 4 and if you purchase the package online through Corel.com, you'll get a copy of WinZip Pro 14.5 Pro as well.
Are these extras worth the difference in price between the Ultimate package and just the basic version of PaintShop Photo Pro X3?
PaintShop Photo Pro X3 (5 out of 5)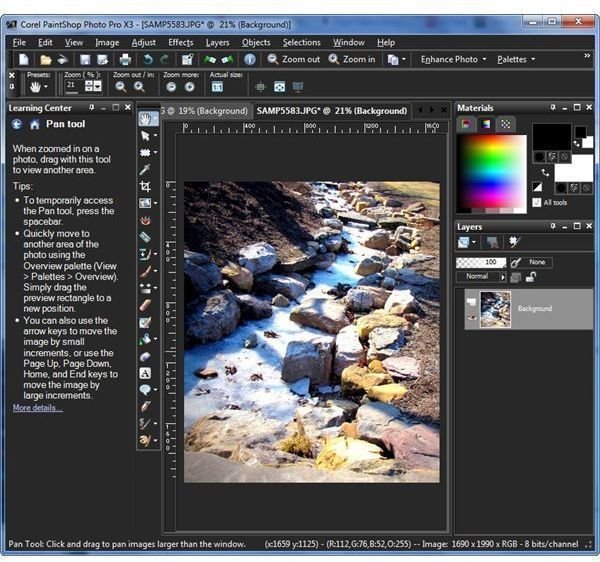 Of course, the major component of the Ultimate collection is the latest release of Corel's featured photo editor, PaintShop Photo Pro X3. When X3 was first released, there were some mixed feelings from long-time users of the software. While many people—including myself—loved the extras that had been added, others experienced some technical problems, including intermittent crashes and system lags.
While that last point might scare some people away, it's important to note that Corel has responded to user feedback very quickly and worked hard to address the system performance problems that some were experiencing by releasing multiple updates. The Ultimate package includes the most recent update, PaintShop Photo Pro X3 Service Pack 2, which features a number of performance enhancements that should put these concerns to rest. If you want to try it out for yourself to see the difference, you can download a free trial from the Corel web site.
Note: If you've already purchased and installed PaintShop Photo Pro X3, you can download the patch for this service pack from the Corel web site as well.
KPT Collection (4 out of 5)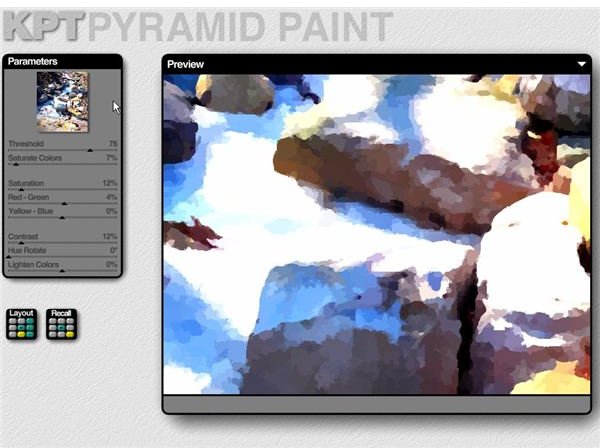 I have to admit that when I first saw the announcement about the release of the Ultimate package, the KPT Collection is what really caught my eye. I love plug-ins, but some of the better ones can get pretty pricey, so the inclusion of an entire set of 24 different filters for just a few dollars over the price of the base product sounded like a great deal. And, in this case, it turns out that it really is a great deal—as long as you don't mind experimenting to figure out what each of these plug-ins can do.
All of the filters in the KPT Collection are fairly powerful and can produce some great effects, but they're not quite as user-friendly as some other plug-ins on the market. On the other hand, they're not as expensive either, so it's worth spending a little extra time to investigate their potential.
Other Bonus Content (5 out of 5)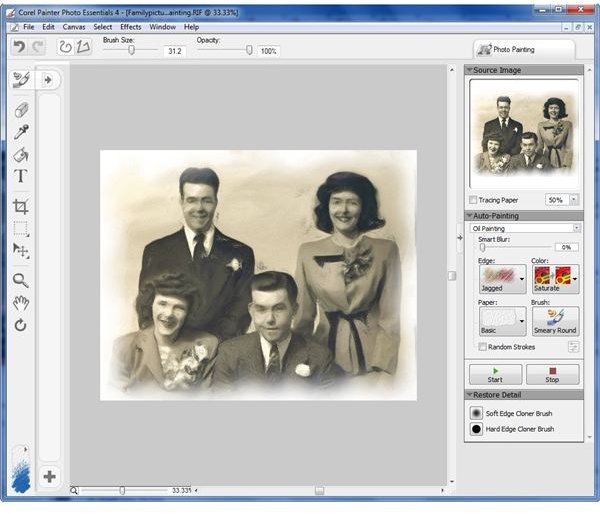 PaintShop Photo Pro X3 Ultimate also includes a copy of Corel Painter Essentials 4—an application that you can use to create original works of art or to easily turn a photograph into a painting. Painter Essentials is surprisingly versatile and it's a lot of fun to play around with, even if you never use it for any serious projects.
If you buy the Ultimate bundle online through Corel.com, you also get a very nice bonus—the inclusion of WinZip 14.5 Pro. Traditional compression utilities generally aren't much help with photographs, but WinZip has a special JPEG compression tool that can reduce JPEG size by up to 25% without compromising photo quality. Considering that WinZip Pro retails for $49.95, I definitely recommend purchasing the Ultimate package through Corel's web site and taking advantage of the offer to get WinZip free.
Overall Rating (5 out of 5)
If you're trying to decide between the Ultimate package and the base version of PaintShop Photo Pro X3, it's well worth spending the extra money to invest in the Ultimate bundle—especially if you're a plug-in fan. While it may take a little time to learn how to get the most out of the filters in the KPT Collection, the plug-ins do offer a wealth of additional creative options. Considering that it's not uncommon for individual plug-ins to cost $50 or more (some even run in the $200 and up range), this collection is a great value.
To get the most for your money, consider purchasing through the Corel web site to make sure you get the free copy of WinZip Pro. There may be a lot of other compression utilities on the market today, but WinZip is still the best, particularly if you plan to use it on your photo collection.