IMatch Review: A Digital Image Management Solution
Introduction to IMatch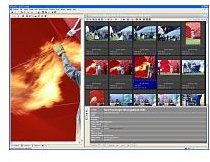 IMatch is a photo management software developed by Mario Westphal. It is one of the leading image management solutions today used by many professionals and beginners in photography, graphic artists and different users that relies on photo management software for their work. This product will help you organize and catalog your images in various ways. It also uses an open system approach, which doesn't lock your images. IMatch also offers wide-range and flexible import and export facets. In general, this product does whatever high-end image management software does. This review will outline the basic features and uses of IMatch.
User Interface (4 out of 5)
In general, the user interface of this image management software is clean and fast. However, it lacks the intuitive and capabilities that other photo management application offers. Customization is also limited in IMatch. You can customize the colors, screen and background but that is all you can do. This application also doesn't have the capacity to move various panes on different locations. This prevents you from creating new workspaces. Fortunately, the developers of IMatch promise user interface updates in the future.
Features (5 out of 5)
IMatch is very rich in excellent photo management features which photographers and graphic artists would find useful. IMatch can read different file formats and not limited to RAW images only but it also supports EPS, MPEG, MP3, DOC and PDF files. Users can easily synchronize the image viewing by showing up to four photos at once or present the images in a slideshow mode.
There is already an instant removal of red-eye and other photo editing options. Additionally, IMatch supports GPS data, Web & HTML customization, email and printing, and XML-based management. Photographers and graphic artists won't worry about storage capacity because IMatch offers unlimited storage for their images and documents.
Performance (4 out of 5)
In the aspect of performance, this photo management software is quite faster than other software under this category. It's unique and has large database implementation, it is no wonder why many photo experts prefer using IMatch as their primary image management solution.
Instability issues are rarely found in IMatch. There have been minor reports regarding bugs, corrupted work or system crashes. This program is found to be very stable and even enforce standard backups of metadata, which is very useful for all users.
Help and Support (5 out of 5)
IMatch offers reliable help and support not only in the user community but as well as from the developer of this product. Mario Westphal is actually quite active in his forum and continuously giving help and support to the users of his program. In addition, the program itself offers good support to its users. It has a pop-up feature that gives you advice on how you can use the software easier and more effectively.
Bottom Line (4 out of 5)
Overall, IMatch is actually a very powerful image management program both for amateur and professional photographers. It is a great tool for serious photo experts. IMatch is very stable, functional and provides high performance. This program is, indeed, a tool for serious photographers and graphic experts that you can get for a price of $64.95, you can also try it for free by downloading the 30-day trial version.