Is Systweak Photo Album Software What You're Looking For?
Systweak Photo Album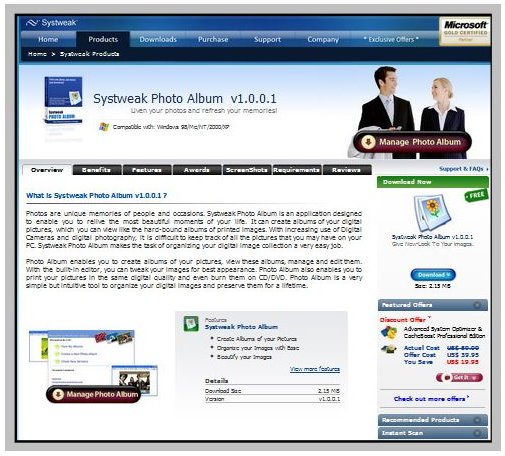 Systweak Photo Album is a photo organizer program that lets you manage your digital photos by editing them and organizing them into photo albums. It provides tools for easy photo editing, photo viewing, photo printing and backing up photos and photo albums on CDs or DVDs. For people who are looking for easy to use photo organizer software, Systweak Photo Album will be an adequate choice.
User Interface (4 out of 5)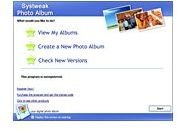 Systweak Photo Album is very intuitive, letting users know quickly which areas are for a specific task and which buttons are to be pushed for a specific action. Importing photos from peripheral devices like digital cameras can be easily done with the easy to understand user interface. The software also provides the user an easy to access view of the photos currently on their computer. The design and navigation, which features drag-and-drop capability and task wizards, is simple and accessible; perfect for people who want a straightforward way to view, modify and organize their photos. For the user interface, I give Systweak Photo Album a score of 4 out of 5.
Built-in Photo Editor (3 out of 5)
Raw image files may not suit your taste in the event that you want to print them or send them to friends and family. You can use the built-in photo editor to make minor tweaks and enhancements to your digital photos in the easiest way possible. The editing tools are a little limited, though. For tasks other than lightening, darkening, rotating and resizing, you will need to rely on an external photo editing software. I give an average score to Systweak Photo Album's very basic photo editor.
Presentation Features (3 out of 5)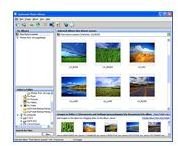 The strength of Systweak Photo Album lies in its features that let the user manage and organize their photos in a way that it's easily viewable. Fun and pretty templates can be applied to individual photos or entire albums to give your photo collection an added charm. When you're ready to share your photos with your friends and relatives, the program provides you with wizards that will help you share your albums via email, CDs and DVDs, slide shows and even web pages. If you're looking for advanced graphic effects and photo editing tools, this application is not for you. However, if you're looking for an easy way to organize and share your photo albums with minimal editing, Systweak Photo Album does the job. For its presentation features, it still gets an average score.
Management Features (4 out of 5)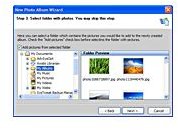 The program's search feature is very efficient in letting users track down their photos on their computer. Categorizing albums by occasions and keywords make it easier for users to look for particular photos by category. The file browser makes it easy for users to organize their photos using a drag and drop interface. For a solid set of management features, Systweak Photo Album gets a 4 out of 5.
Conclusion (3 out of 5)
Systweak Photo Album may not be the most advanced photo management application available, but its simplicity and easy-to-use nature makes it an invaluable tool for people who are not really familiar with photo management tools. If you're looking for a basic image browser or organizer, this application will do the trick. You can download Systweak Photo Album for free. Overall, it gets an average score.