Photoswarm Review: Should You Use This Photo Hosting Website to Sell Your Photography?
What is Photoswarm?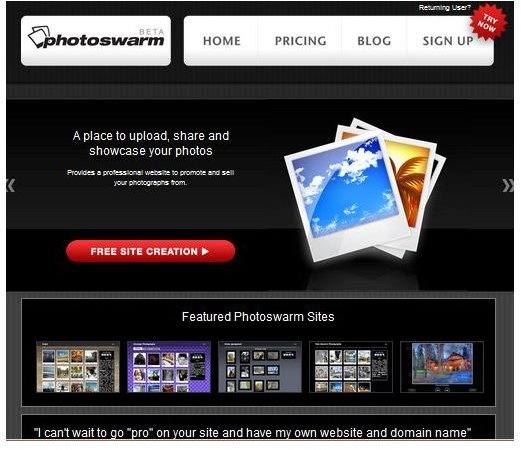 Photoswarm is a photo hosting service that lets you create and customize your own professional photo website. Photoswarm welcomes all kinds of users whether they are professionals or amateurs in photography. The site promises to make user photos look stunning by displaying them in visually appealing websites. The website users will create their very own online professional gallery where they can show off photos. Users can even promote their photos and, eventually, sell them through the site itself.
Features (5 out of 5)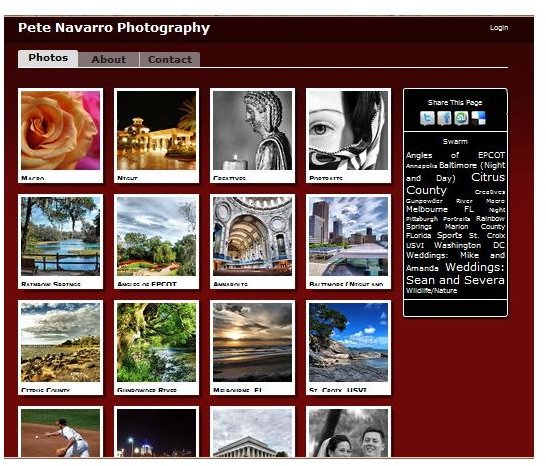 Photoswarm includes features that are easy to use whether you're a seasoned professional photographer, a beginner photographer, or just a casual person who takes photos with their point-and-shoot camera for fun. The site creation process is very simple, letting you build your own personalized pro photo website complete with a photo gallery, an About page and a Contact page in minutes. You can also get your own domain name for your site. Using your own domain name gives your site a more professional feel and, in the eyes of visitors and other photographers, it will verify your status as a legitimate photographer.
Photoswarm is integrated with PayPal, letting you earn and receive funds from your Photoswarm site straight into your PayPal account through a secure connection. Photoswarm does not get a commission from any of your photo sales which means you will keep everything you will earn from your pro photo website. This is a secure way of receiving funds so you have nothing to worry about regarding your funds being stolen or getting lost.
Speaking of security, Photoswarm has privacy controls that range from your individual photos up to your photo albums. You can let your photos or albums be viewable by the public or you can set them to private. If you do want to share them with the public, you can go even further than just setting their privacy settings to Public. You can promote your newly uploaded photos and photo albums via Facebook and Twitter. The easiest way to promote your work is by sharing them with your friends and online contacts through social networking sites, and as you can see, Photoswarm has that covered.
Benefits (5 out of 5)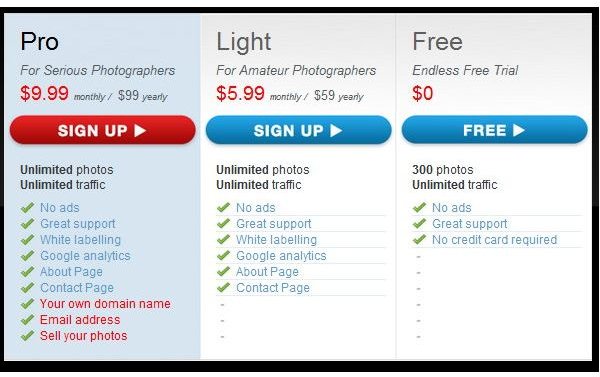 For photographers, the best exposure they can get right now is through the Internet. With a good presentation via a well-designed website and with some word-of-mouth help, photographers can get the exposure they need for their business. Photoswarm offers both of these to all users, for a minimal fee of course. For $59 a year, users get a pretty website, unlimited photo uploading, unlimited bandwidth, no ads and support for Google Analytics. For $99, users get all of that plus a domain name, an email address and the capability to sell photos. That's a good deal for anyone, regardless of whether they are an amateur or professional photographer.
Overall Rating (5 out of 5)
Should I create a pro photo website with Photoswarm?
Yes, definitely. If you have a few dollars to spare, purchasing an account with Photoswarm can be a good investment for you and your photography career. If it doesn't pan out, at least you'll have a pretty nifty pro photo website.