Pizap.com Review: A Fun and Free Photo Editing Tool Available Online
Introduction to Pizap.com
Professional editing of photos are usually done using the most extensive photo editing softwares. Some people might resort to online means of editing photos if in case they do not feel like installing a particular photo editing software in their laptop or desktop computer. One of the sites that stand out above the rest would have to be Pizap. There are lots of things that it can do, but it also has some flaws that might either make it a good or a bad choice for a free online photo editor.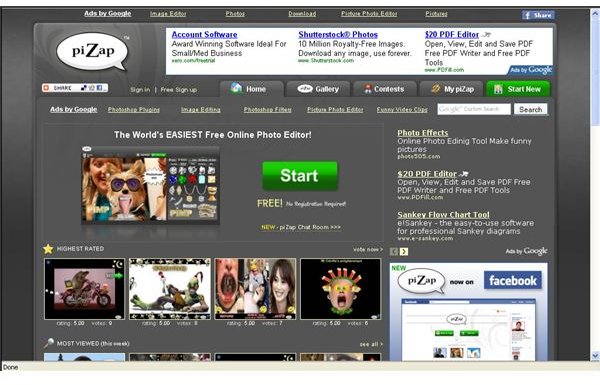 Accessibility (3 out of 5)
Upon reaching the homepage, viewers will be able to see some so-called masterpieces done by other users of the site. The big start button colored in green can be clearly seen in the upper part of the page. What makes it a bit messy is the number of ads that are being displayed everywhere. First time visitors will most likely be confused if the ones above the Start button are actually tabs or ads. The good thing about it is that there is no registration required. You can just upload your photo immediately from your computer or webcam capture and edit.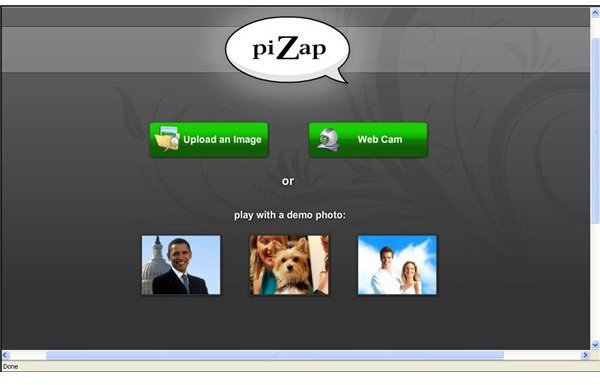 Features (3 out of 5)
The Pizap.com workspace includes basic photo editing features like cut, paste, split, flip, rotate and drawing of lines using different colors. There are also galleries of stamps which can be used by dragging and dropping the objects to personalize the picture. Other than that, there are no other features that will make this photo editing site a must-try for serious photo editors. The stamps included are geared towards being fancy or cute, which is quite fun for the young users.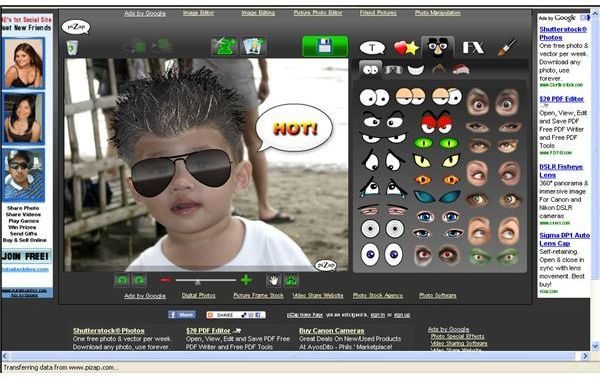 Ease of Use (4 out of 5)
Yes, Pizap is really easy to use since it uses flash-based interface, not to mention that editing photos are only done using the drag and drop method. The tabs where the editing materials are located appear to be organized at the right part of the workspace, with the picture placed on the left. This might not be as appealing for those who are left-handed. Unfortunately, they do not have a feature that will enable the non right-handed people to use the product with ease.
Support (5 out of 5)
This is actually the strongest point of the site. There are lots of troubleshooting methods to be done, like following them on Twitter, Facebook and other social networking sites, not to mention the "Contact Us'' button that will direct users to their Microsoft Outlook program. There is also a chat room for users who would like to mingle with their co-photo editors or ask information about the technical difficulties in the site, if in case the staff cannot be reached through any means.
Overall (4 out of 5)
Pizap.com is definitely not a great site for those who are into serious photo makeovers, but will definitely do for those people who would like basic editing with bonus features that will surely make photos look more alive than ever. For now, it is still miles away from the likes of Picnik, but with a little more tweaking here and there, it could soon become one of the most visited sites on the net.
If you're interested in trying other free photo editors, check out The Best Free Photo Editing Software Applications for a list of popular and free photo editing programs, including reviews of each program.