The Ultimate Light Box IReview & Buying Guide
Introduction
Photographers are often concerned with improving the quality of light from their shoe mount flashes as evidenced by the wide variety of light modifiers available for small flash units. The Ultimate Light Box is one entry into this crowded market. This light modifier is a versatile and effective light modifier, which can be configured in several different ways depending on the needs of the photographer.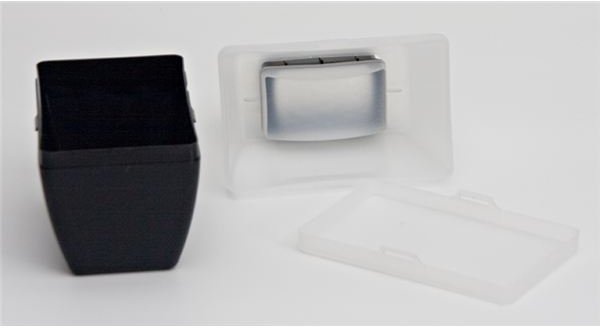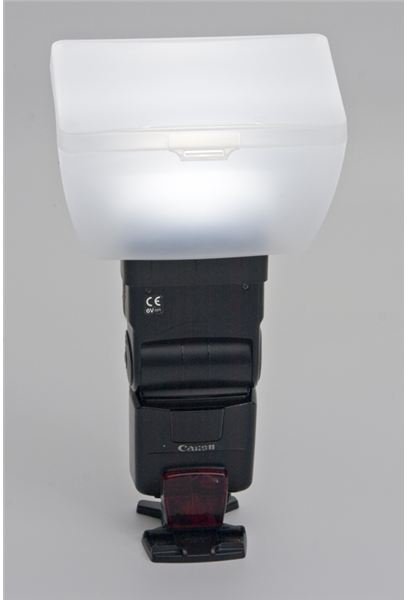 Design and components (4 out of 5)
In its basic form, the Ultimate Light Box is a diffuse white box that fits on the head of the flash unit, turning the flash into a barebones style flash. This throws light in a 360 degree pattern softening it and adding fill as the light bounces off every reflective surface in a room (making this more effective indoors than outside).
Among the different possible configurations (some requiring additional purchase) it's possible to remove the lid allowing more light to bounce off a ceiling or switch to a black body (additional purchase) with or without the diffuse white top. This would be handy if you want to bounce off a ceiling without throwing light forward.
There's even a smaller diffuser dome that can be removed from the Ultimate Light Box for putting less weight on the strobe. The Ultimate Light Box can be used on a number of different flash units via the appropriate adapter (also an additional purchase).
In Use (3 out of 5)
The Ultimate Light Box is large enough to provide a soft diffuse light while only costing about an f-stop worth of light output from the flash unit. It can be used with the flash set to any position. That's the good news. The bad news is that it's bulky enough to be hard to find a place for it in your camera bag, plus the weight of the device seemed to place too much stress on my Canon 550EX strobe resulting in an inability of the strobe to hold the light modifier in the 3/4 bounce position.
Price to Value (3 out of 5)
The Ultimate Light Box produces high quality light from a shoe mount flash. Unfortunately its large size and weight make it a questionable choice since it could damage your flash. Still, I'd be willing to use it on a cheaper back up flash in the vertical position because it does significantly improve the light from the strobe. There is a nice range of accessories for this light modifier including a color filters kit.