LightCrafts Lightzone Review: A Photo Editing Program that is Easy to Use
Introduction
While Adobe's image editing program Photoshop has long been the dominant program of its type for photographers, it's not the only option. During the past few years a new class of image management/editing programs such as Apple's Aperture and Adobe's Lightroom have surfaced designed not so much to compete with Photoshop, but to compliment it. Lightzone by LightCrafts is another entry into this class. It compatible with both Macintosh and Windows based computers.
Images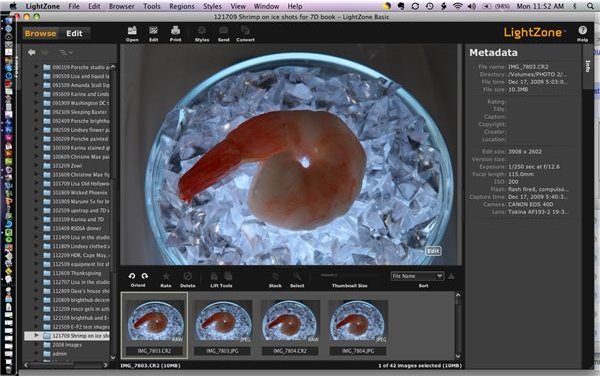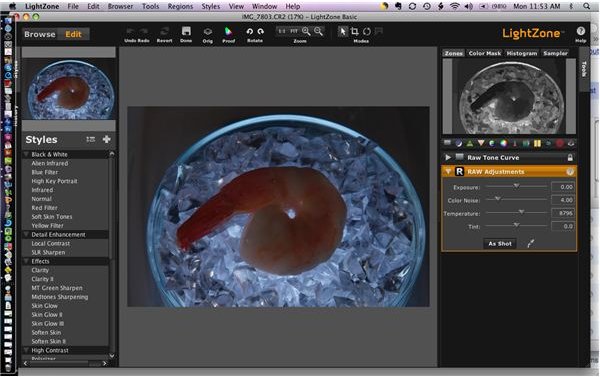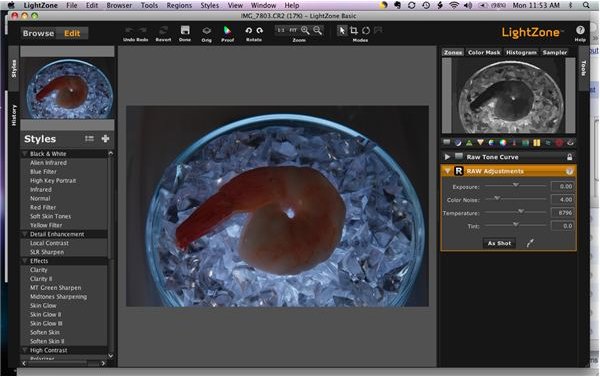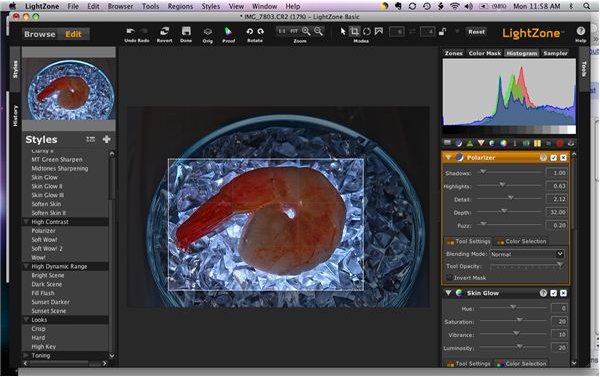 What it does
Lightzone scans your images folder and presents a catalog view of your files, plus presents a larger view of a selected image. Once you've chosen the image you wish to edit, the program offers a range of global image editing capabilities. While it is possible to apply some editing to smaller parts of the image, this is not a program for editing at the pixel level (that's where Photoshop comes in). The argument the software makers make for this type of program is that it can simplify a shooter's workflow. If you have a lot of images that just require some simple corrections, programs such as Lightzone can make your life easier.
Using it (4 out of 5)
Lightzone offers a variety of filters and controls. It can work with RAW files, so long as it is familiar with the individual RAW format. Thankfully, LightCrafts updates the program regularly and unlike Adobe, doesn't stop updating for new cameras to force you to buy the latest upgrade (at least not so far).
The program offers a variety of these filters, some for image enhancement and correction and some for creative effects. The effects of each filter are shown in the main viewing window and, since they're applied non-destructively, can easily be removed if not what the photographer had in mind.
Getting started (4 out of 5)
Start out by selecting the folder of images you want to edit. Once you've selected it, the program's "Browse" window lets you look at thumbnails of your photos with a selected image previewed in the larger image window. When you find an image you want to process, click on the edit button on the top of the window and you access the program's editing controls.
On the left side of the window there are a variety of "Styles" available, including Black and White, Detail Enhancement, Effects, High Contrast, High Dynamic Range, Looks and Toning. Each of these offers a choice of filters for various tweaks.
Users can also tweak a particular style and then save the new version of that style. Move over to the right side of the window and find a panel that can be used to show a smaller version of the image or a histogram or other features. Below this is the selected filter and its adjustments. These filter panels stack, so you can tweak each filter even after you've applied new ones. There is no limit to the number of filters you can stack either.
Lightzone does offer the user to edit smaller portions of the photo via its "Regions" approach. With this the user can create a region using various shaping tools to mark off the affected area. Styles can be applied to just the area designated by the region. Files can either be saved as JPGs or converted to TIFFs or JPGs. They can also be cropped or rotated. Lightzone offers a "Relight" button designed to be a one-touch approach to image editing. At the same time an "Original" button lets you switch back and forth between the edited image and the original. Holding the button shows the original file and releasing it returns you to the edited file. There is also a "Revert" button if you want to permanently return to the original file.
Price to value (3 out of 5)
Lightzone is a useful addition to a photographer's workflow. The program handles two jobs at once, image viewing and editing, and can help you get through basic image processing quickly and easily. You'll still want to do your heavy duty work in Photoshop though. At $99.95 it is an affordable addition to the image management process.
If you're interested in giving Lightzone a try, you can download a full-working user demo from the company's web site. https://www.lightcrafts.com/lightzone/