Review of Alien Skin Image Doctor 2 - Restore and Retouch Digital Photos
Capabilities of Image Doctor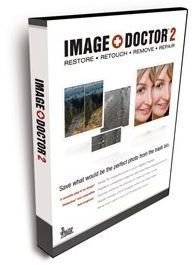 Although Image Doctor 2 is sold as a single plug-in, it's really a collection of tools that can help with the editing tasks that many photography enthusiasts perform on a regular basis. The plug-in has utilities that concentrate on the following functions:
Blemish Concealer – Helps remove pimples, moles, wrinkles, and other blemishes from a subject.
Dust and Scratch Remover – Photo restoration tool that helps get rid of dust, scratches, and creases that are often found in scanned photographs.
JPEG Repair – Helps repair low quality images that suffer from compression artifact problems, such as blocky pixels and blurry halos.
Skin Softener – Gives skin a softer and smoother appearance.
Smart Fill – Removes unwanted objects from digital photos and replaces that area of the image with samples taken from other portions of the photo.
Image Doctor 2 is compatible with the following photo editing hosts:
Ease of Use (5 out of 5)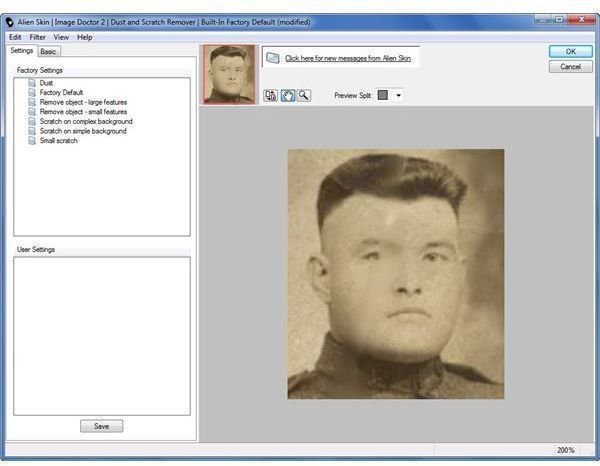 For its power, Image Doctor 2 is extremely easy to use. While all of the tools in the plug-in bundle have somewhat different options, the overall structure is the same for each one. On the Settings tab, you can choose from a number of built-in presets or customized settings that you have saved from previous projects. If you want to further refine these settings, you can go to the Basic tab to make manual corrections using intuitive sliders.
The large preview window lets you clearly see any change before it's applied to the photograph, so you can experiment and tweak as much as you want without having to pass back and forth between the plug-in and the host editing application. When done, click the OK button and you'll be returned to the host editor and the changes will be applied. The length of time this application process takes depends on the size and complexity of the image itself.
JPEG Repair (5 out of 5)
The JPEG Repair tool in Image Doctor 2 is designed to improve low-quality images that suffer from JPEG compression problems, like pixel blockiness, speckles, and fuzzy halos around objects. One thing that I really like about this tool is that, in addition to the built-in presets, it has separate manual sliders for Deblocking Amount, Blur Amount, and Add Grain. With these options, you have a lot more control over the appearance of your final image. That is, if you're concerned about preserving details in the resulting image, you can put more emphasis on removing the pixel blocks and use a low blur setting. With the help of the host editor's selection tools, you can even elect to apply the changes to specific areas of the photo, giving you even more control.
Below are some before and after images of one photo that I tested this tool on. Note how much detail was preserved while the speckled areas were almost entirely eradicated. (Click any image for a larger view.)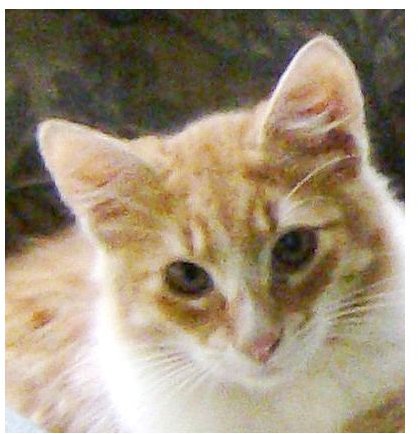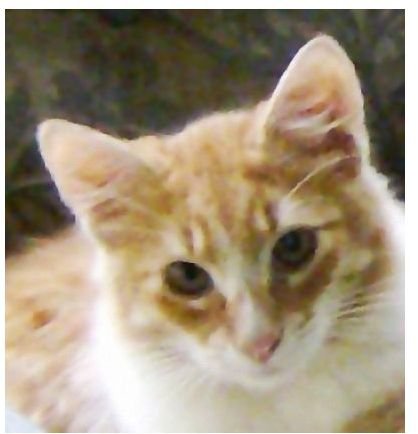 Photo Restoration (4 out of 5)
The only dislikes I have about the Dust and Scratch Remover tool in Image Doctor 2 is that selections have to be made in the host editing application before invoking the plug-in. This isn't such a big deal if you only have one or two areas to restore in a photo, but it can be a bit annoying if you have a badly damaged photo and if you have to keep passing back and forth between the host editor to make the selection and the plug-in to fix the problem.
If all problems are similar in nature, you can select them all at once, negating this frustration. However, when restoring photos, you'll generally have to apply different settings to each area in order to get the best result possible.
Despite this workflow inefficiency, Image Doctor 2 does a great job of making it easier to get rid of scratches, creases, and stains in scanned photos. Below are the before and after shots showing the removal of just one of the issues in the original photo - a large scratch that extends through the hair and across the forehead of the subject. These images have been enlarged 250% to give a better view.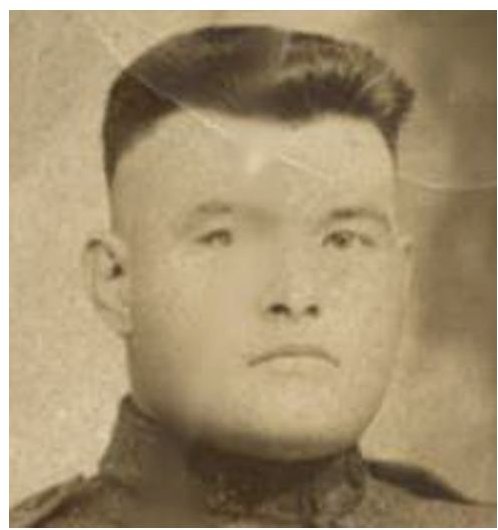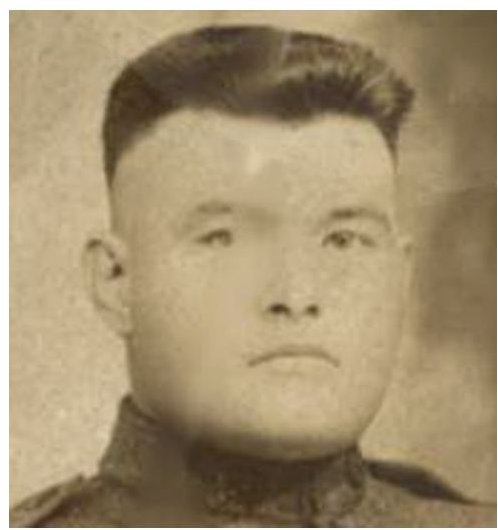 Read on to the next page for information about the other tools found in Image Doctor 2.
Photo Retouching (3 out of 5)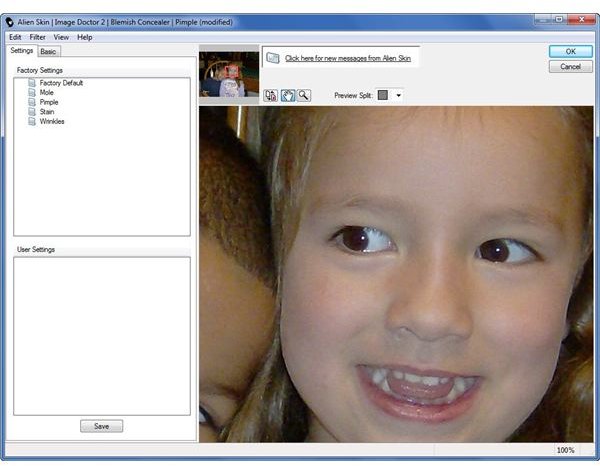 The Blemish Concealer and Skin Softener are the two tools that I'm the least fond of in Image Doctor 2. Part of this is due to the same annoyance I mentioned about the Dust and Scratch Remover – having to spend too much time traveling back and forth between the host editor and the plugin to make selections and then apply a change to those areas.
In addition, all of the photo editing applications that Image Doctor is compatible with are capable of performing the same functions as these two tools even if it takes just a bit more effort to invoke these functions. Still, these two utilities do a good job, and there are some editing projects where they will be more useful than the host editor's built-in capabilities.
Object Removal (5 out of 5)
One of the photos I used to test Image Doctor's Smart Fill object removal tool was the same used when I was reviewing Inpaint – an impressive little tool that does a great job at getting rid of unwanted objects for it's low price. Even though I thought Inpaint did a pretty decent job, the results obtained from Image Doctor were much better. Below are the before and after screenshots.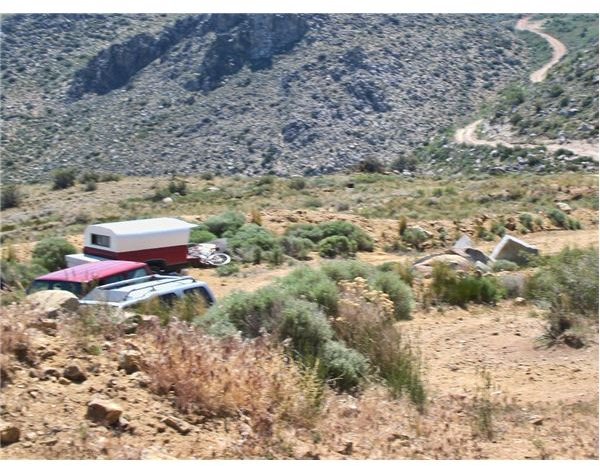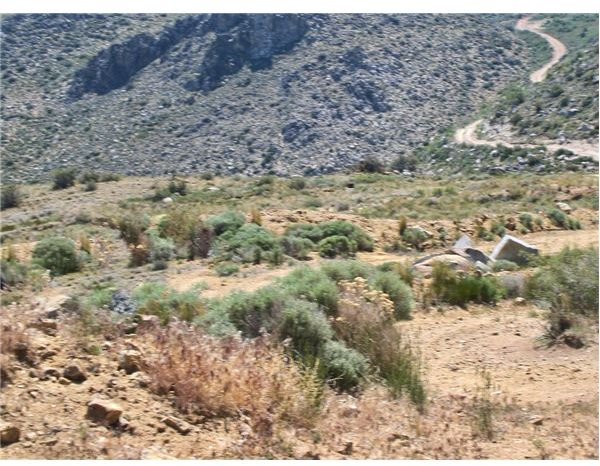 For a better view, here's a screen capture of the two photos with the edited areas side by side.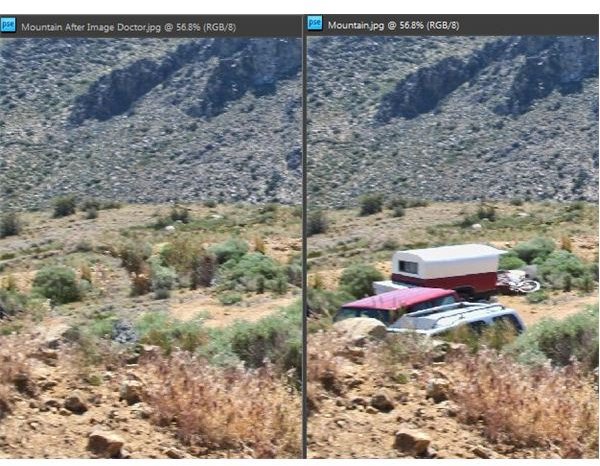 The number of options and easily modifiable settings of the Smart Fill tool is what makes object removal so easy and precise in Image Doctor. The plug-in comes with a number of presets you can apply, depending on how complex the background of the photo is and what type of look you want to achieve. You can also choose to apply these settings automatically, letting the software pick the best way to fill the space left over after removing the object or you can manually choose a sample from the photo to use. In addition, you can easily make other basic adjustments, such as expanding or contracting the selection area, within the plug-in in order to come up with the best look before applying the change to your photo.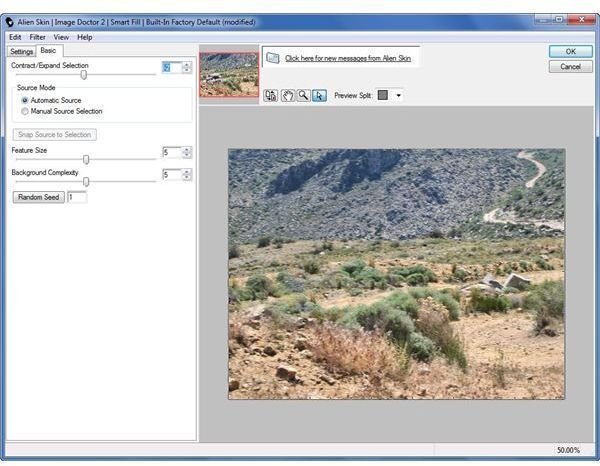 Price to Value (5 out of 5)
The suggested retail price for Image Doctor 2 is $199. Before trying out the plug-in, my natural inclination was to think the price was a little high. However, after seeing the excellent results that can be obtained so quickly and easily, I believe that Image Doctor 2 is well worth the price. This software is something that all serious photo editors should have in their collection, and even amateur hobbyists should get a lot of use from the product.
Overall Rating (4 out of 5)
Taking all of the plug-in's capabilities into account, Image Doctor 2 is a good value and it's definitely worth checking out for yourself. The Blemish Concealer and Skin Softener may not add a lot of functionality, but the other tools found in the plug-in more than make up for that – especially the Smart Fill feature. Moreover, the integration of all of the features found in Image Doctor 2 give the plug-in a great deal of versatility that should save a lot of time in all types of photo editing projects.