Honl Photo Speed Snoot is a Versatile Light Modifier - Review & Buying Guide
Introduction
There's nothing like a light modifier that's lightweight, easy to use and versatile. The Honl Photo Speed Snoot and Reflector is one such product. This slightly bigger than a sheet of paper silver backed ballistic nylon tool attaches to a strobe via velcro and the Honl system's speed strap (a $9.95 accessory). The Snoot/Reflector can then serve as either a snoot or a reflector depending on whether or not its wrapped into a tube shape or just partially attached to work as a reflector. It has a light gray interior to produce a soft, gradual light falloff.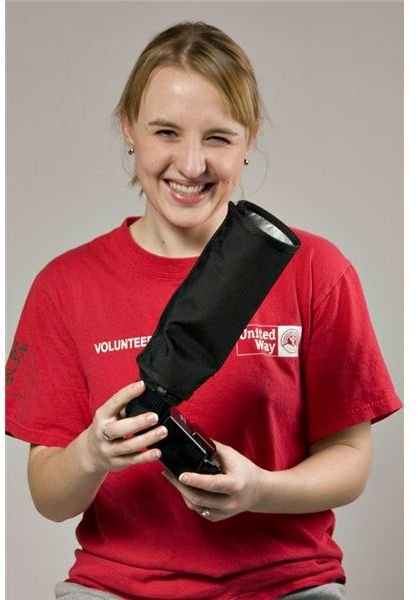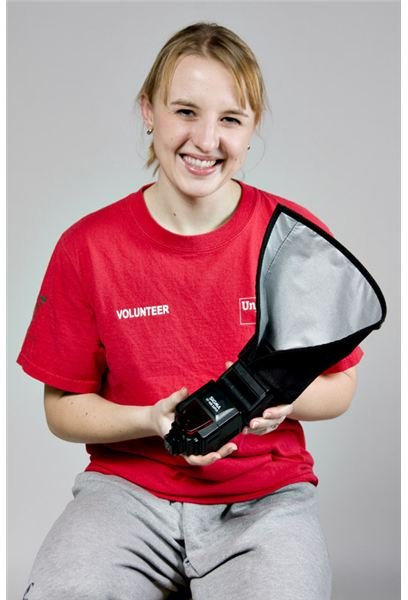 Using the Honl Photo Speed Snoot (5 out of 5)
The 8" long light modifier folds up to fit in a camera bag pocket and easily attaches to the flash via a speed strap or velcro that's permanently attached to the flash head. It fits a wide variety of flash units (check the company's web site for instructions on how to tell if it will fit your flash). To use it as a snoot, just wrap it all the way around the flash head (see photo). To use it as a reflector just wrap it part way around the flash head. The extra large reflector (compared to many other choices on the market) throws a lot of light from the flash forward and up, while in the snoot configuration restricts the light to a tight circle whose size varies depending on how close the flash is to the subject.
Price to Value (3 out of 5)
At $29.95, the Honl Photo Speed Snoot and Reflector is a little bit pricey, especially if you buy the $9.95 speed strap to go with it (you can get by with just plain velcro though). This is a versatile, easy to use and rugged device that will last a long time and find a place in a photographer's camera bag.
Disclaimer: Honl provided the author of this article with an evaluation unit of the product for use in the David Busch Quick Snap Guide to Photo Gear