Trek-Tech T-Pod Tactical Tripod Review & Buying Guide
Introduction
Photographers looking for a table-top tripod have lots of options. Trek-Tech, a company that makes a variety of creative monopods and other camera supports, offers a well-constructed and useful device known as the T-pod.
The T-Pod is a multi-part mini-pod beginning with a folding three legged base that screws into the bottom of the device's extendable column. At the top of the column is a small ball head and quick release system. The other part of the quick release provides a screw in base that uses a powerful rare earth magnet to join the two parts of the quick release together. Users are warned to keep the two parts separated until the camera or other device (such as a flash on a flash foot) are mounted on the magnet. If you place the magnet on the quick release base by itself, you more than likely won't be able to pull it off. That's how strong the rare earth magnet is.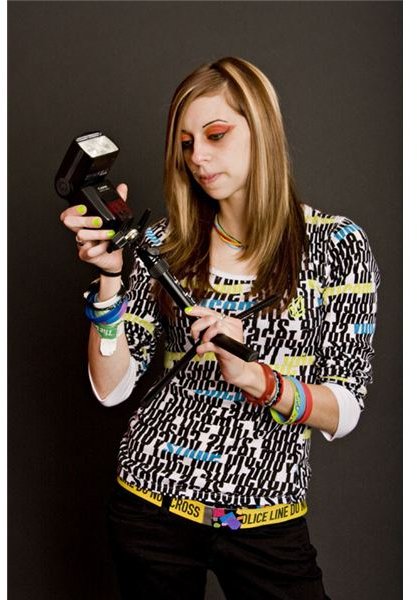 Working with the T-Pod (3 out of 5)
One of the challenges in working with a table top tripod is that they're seldom stable enough for a pro DSLR and lens and if that's what you plan on working with, I'd suggest you look to some of the company's other products. Putting a Canon EOS 1DmkIIn and 70-200 2.8L on this minipod is simply unrealistic. It will do a nice job with a smaller DSLR lens combination though. It's also excellent as a small flash stand and the ball head works really well to angle a flash properly.
MagMount STAR quick release system (5 out of 5)
The quick release system is unique to Trek-Tech's line of products and is known as the "MagMount STAR, an acronym for "Square Tooth Anti Rotation" according to the company's web site. The manufacturer's web site says the ball head can support up to 9 pounds. The T-Pod comes with its own carrying bag.
The system is practical, relatively easy to use and the rare earth magnet head makes what seems like a tiny attachment point very secure. Keep in mind though, you need an Allen wrench (supplied) to attach and remove the quick release foot from your camera's tripod socket.
Price to value (3 out of 5)
At $49.99 the Trek-Tech T-Pod is a bit pricey for a table top tripod, but you can at least see that the price is reflected in the construction quality of this table top tripod and its components. This is one of the highest quality table top units I've come across, so if you believe in spending $$ for good quality accessories, you'll be able to understand why the T-Pod costs as much as it does.
Trek-Tech provided an evaluation unit of this product for the David Busch Quick Snap Guide to Photo Gear