HoodLoupe 3.0 Review & Buying Guide - Useful Accessory for a Digital Camera's LCD Screen
Overview
Properly used, DSLRs can help the photographer improve the quality of his or her photography greatly. The instant feedback available through the LCD screen can be incredibly valuable in helping a photographer correct mistakes and produce better pictures. Still, taking full advantage of it can be a problem if your eyesight isn't what it used to be or if you're shooting outdoors under bright sun.
A variety of options are on the market to help with this problem. One of these is the HoodLoupe 3.0 viewer. While this tool has been available for several years now, the latest incarnation is a nice upgrade.
Design (5 out of 5)
The HoodLoupe 3.0 offers a larger viewing area (3") to accommodate larger DSLR LCDs. It also features a high quality glass viewer that can be focused to your eye preference, a real boon for people whose eyesight is still good in general, but need reading glasses for close up work. It features 3 German glass lenses for a high quality view of the LCD image.
HoodLoupe 3.0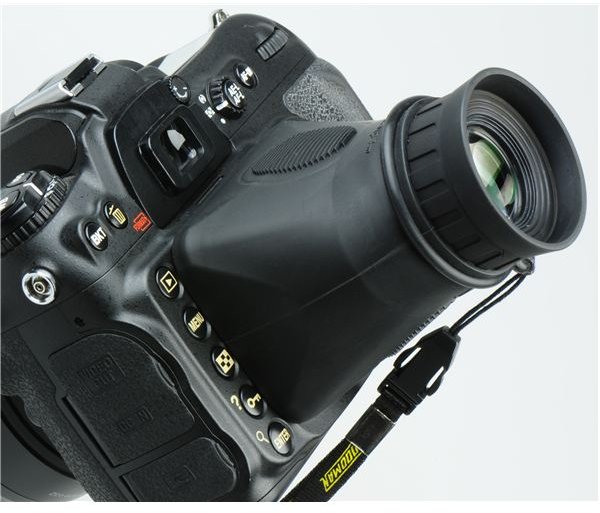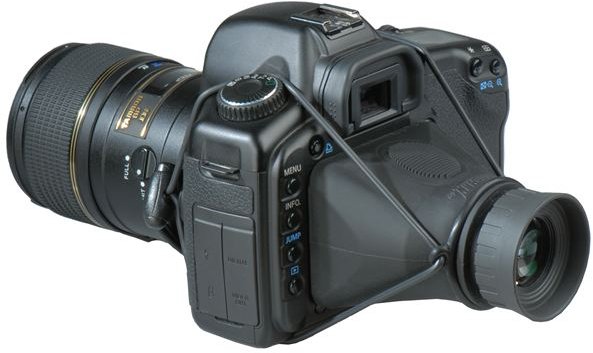 Ease of Use (5 out of 5)
The HoodLoupe 3.0 is also great for trying to view images under bright sunlight and for giving a 1 to 1 view. The HoodLoupe uses three German glass lenses to produce the best possible view of your LCD's image. The photographer just positions the HoodLoupe over the LCD screen blocking extraneous light. A simple twist of the eyepiece tweaks the HoodLoupe's focus for the photographer's eyesight and provides the crispest possible view.
Usefulness (5 out of 5)
Photographers shooting video with a camera such as the Canon EOS 5DmkII can take advantage of an accessory Cinema Strap that secures the HoodLoupe 3.0 to the LCD screen so the photographer can use the HoodLoupe and LCD as a viewfinder. The HoodLoupe comes with a neck cord so the photographer can wear it around the neck and a zippered carrying case that has a belt clip that can be used to clip the case to a belt or camera bag.
Price to Value (5 out of 5)
At $79.99, the HoodLoupe 3.0 costs a bit more than some alternatives the market offers, but its ease of use, high quality viewing lens and build quality make it a sound investment for photographers who do a lot of outdoor photography or find reading glasses a poor tool for checking their images. The Cinema Strap adds another $19.99 to the cost, but if you plan on using your DSLR for video (and it has the appropriate Live View feature) it can be a good investment.
Full disclosure
I received an evaluation unit for both the HoodLoupe 3.0 and HoodStrap from Hoodman when I was writing the David Busch Quick Snap Guide to Photographic Equipment.
Click here to visit the company's website.