LunaPic Review - Free Photo Effects Online
LunaPic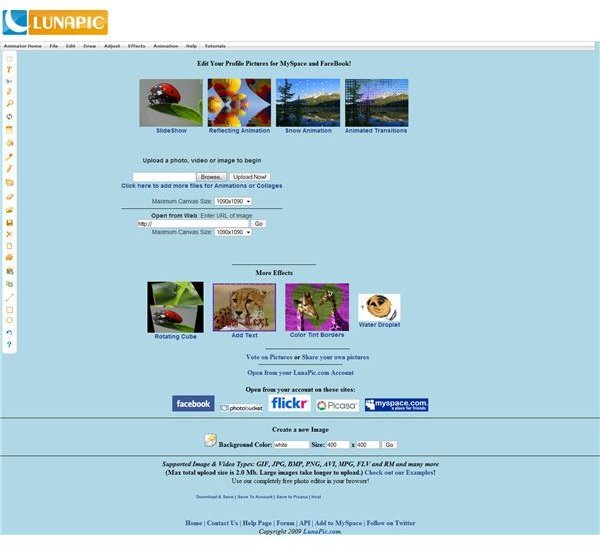 Introduction
Photoshop has been always been the photo editing program of choice by most but can be complicated for some people to use. Users expect a photo editing program to be reasonably easy to use and produce quality results. If you are looking for a fast way to transform photos, make animated GIFS, banners and other photo projects then LunaPic is a great option. However, I would not recommend it on professional photo projects, as a more detailed photo editing program with more capabilities may be needed.
Features (5 out of 5)
LunaPic is similar to software like MS Paint. You can add text, draw, paint and do many other things that can add to the picture you are editing. The site allows you to create an account and store your work there. With LunaPic I was allowed to add animated effects as well as make changes with tools commonly included with photo editing programs. It is compatible with websites like Facebook, Flickr and Photobucket. LunaPic is not only designed for use with photos, but can also be used with videos. I was able to create videos with text that can be posted to my blog or can be used for home videos. However, I was unable to find out what the video size upload limit was, if any. The effects that mimic the abilities of Photoshop allow you to convert your photo into a work of art. If you have any complications using the program, you can troubleshoot in their forums or refer to the tutorials posted on the LunaPic website. The program is compatible with most image file formats and allows you to save your creation in different file formats.
Convert Photos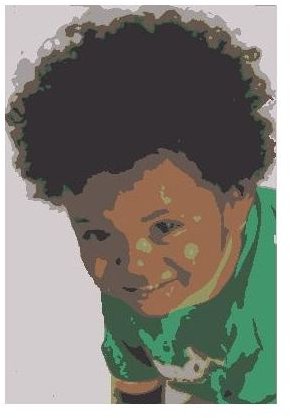 Ease of Use (5 out of 5)
LunaPic is targeted for use by software and photography novices but can be beneficial to any photographer for quick transformations of photos. The program does not need to be downloaded. To use it, all you need to do is upload the pictures and browse the many features and effects available that can be used to modify your images. Because of its ease of use, many people are simply using it to animate their online social accounts, such as Facebook, and use it to make fun family photo projects for holidays, the kids and fun events.
Overall Rating (5 out of 5)
LunaPic is an excellent tool that has a lot of potential and best of all, it's free! You can also use LunaPic without installing anything and since it is quick and easy, it is one of my top picks for quick photo editing. I give it a high rating as it has been pretty much bug free, easy to use and doesn't have any limitations like most free programs. I really enjoy all the features LunaPic offers when it comes to the photo tools and artistic effects that can be applied without having to go through so many steps to achieve desired results. To try LunaPic out for yourself you can go to their website (www.lunapic.com) without having to register for an account.
Additional Options
There's an abundance of photo editing programs out there that don't cost a cent, here's a list of other free photo editing software for you to choose from.