Vector Magic Review - Convert Digital Photos to Vector Images
Overview of Vector Magic
Vector artwork is more popular than ever, and this popularity is likely to continue to increase for a variety of reasons. One major reason that people love vector images is because they are scalable. That is, unlike raster images such as JPEGs and GIFs, vector images can be enlarged to any size you want without the loss of quality. While there are a number of applications (AKVIS Magnifier is one example) that can enlarge a digital photo with minimal quality loss, all of these products have limitations, especially if the original photograph wasn't in that great of shape to begin with.
Vector Magic is an application that can take any digital photograph or other raster image and transform it into a quality vector drawing. The software has both an online and desktop version, but we'll be concentrating more on the online version in this review. In particular, we'll investigate how easy the application is to use and look at what kind of results it gives.
Ease of Use (5 out of 5)
The online version of Vector Magic is very simple and straightforward. From the product home page, all you have to do is click on the Upload Image to Trace button and then navigate to the directory on your computer that contains the digital photo you want to convert to a vector image. As an example for this review, we'll use a photo of a fountain taken by Andrea Clay. (Click any image in this article for a larger view.)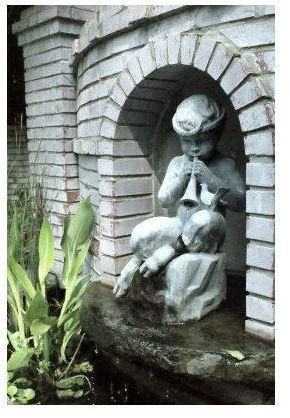 Once you upload the photograph, you'll be able to view the original photo and the vectorized image side by side and choose from several options to modify the result. You can pick settings that will make the final image look as close as possible to the original photo or you can select from a number of other options that will give the output a more artistic look and feel.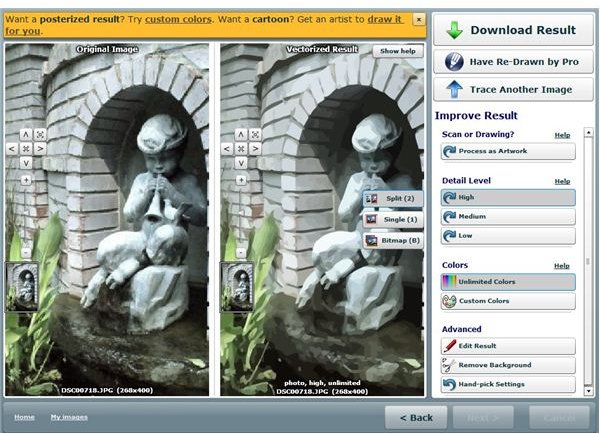 When you're done making modifications and the application has finished tracing the photo, you can download the result directly to your computer as an EPS, SVG, PDF, or PNG file. If you plan to edit the image using an application like Adobe Illustrator, the EPS version is probably the wisest choice, but it's nice to have the other options there.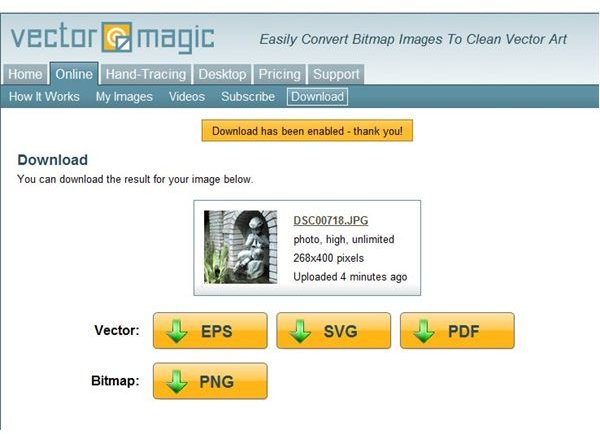 That's all there is to it – the whole process is fairly quick (depending on the size of your photo) and the user interface is remarkably easy to use.
Features and Performance (5 out of 5)
So, Vector Magic is easy to use, but what kind of results does it give? The screenshot below shows the resulting vector image in EPS format obtained from tracing the photo of the fountain using the high detail option with unlimited colors. I was certainly impressed with the result.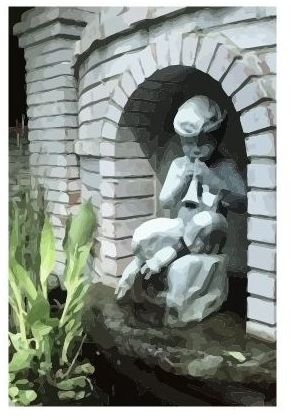 The next thing I was interested in was how easy the new vector image would be to edit. So, after downloading the resulting EPS file, I opened it up in Adobe Illustrator CS4 to take a look at the paths created in the vector representation. The final image consisted of 11962 points making up 1440 paths, all of which were closed. So, not only was the resulting vector image a beautiful representation, it was also extremely clean and easy to scale. The screenshot below shows the path outlines for this particular image.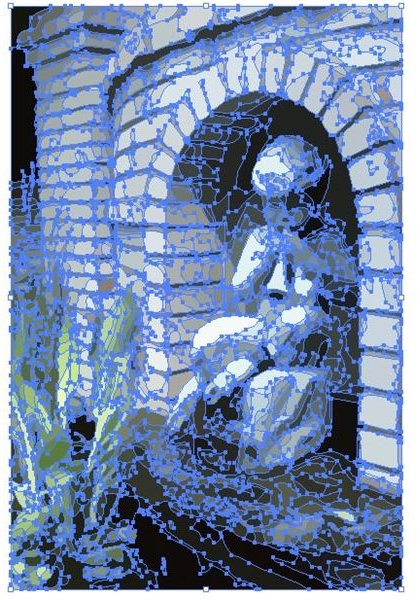 I certainly liked this image much better than the mixed results I've received when using Illustrator's built-in tracing functions.
Price to Value (5 out of 5)
Vector Magic offers a couple of different pricing options for the online version of the application. You can either subscribe and pay a monthly fee that allows you unlimited usage of the product or you can purchase tokens and pay for each tracing individually. The subscription plan runs $7.95 a month and is billed 3 months at a time.
If you don't think you'll use the service that often, you can purchase a bundle of 5, 10, or 20 tokens at one time. For instance, a package of 5 tokens runs $14.05. However, if you just want to try out the application and see what it can do, all you have to do is sign up at the Vector Magic web site and you'll receive 2 free tokens that you can use to trace any two images.
The other alternative is to purchase the desktop version of the application that allows you to make all of your conversions offline on your PC. This version of Vector Magic runs $295 and is probably the most economical version of the product if you plan to use it for years to come. Also, the desktop version has a number of features and capabilities not found in the online version, such as transparency support, the ability to save output as AI and DXF files, batch processing, and an advanced vectorization mode. If you think you'd be more interested in the desktop version, you can download a free trial of the application from the Vector Magic web site.
Overall Recommendation (5 out of 5)
Vector Magic is a highly versatile application that provides excellent vector renderings of digital photographs and other raster images. If you've been looking for a highly functional tracing application that gives great results and is also extremely easy to use, definitely give Vector Magic a try. Pick out a couple of your favorite digital photos and take advantage of the free trial to see what kind of results you can obtain.