Review of Polaroid My Memories Suite – Diverse Digital Scrapbooking and Storytelling Software
Overview of My Memories Suite
We're starting to see more and more software being produced that's been developed specifically for digital scrapbooking. My Memories Suite is one such offering in this field, but it brings a little more to the table than just photo editing tools and fancy themes and templates. With this application, you can also add narration, music, and video to your digital scrapbooks in order to create an entire storytelling experience.
When I first heard about the software, I was pretty intrigued by the concept, but I was also curious about how it would differ from presentation applications on the market (like Microsoft PowerPoint) that offer similar capabilities. In this review, I'll talk a little more about that in addition to analyzing the software itself.
Installation and Setup (4 out of 5)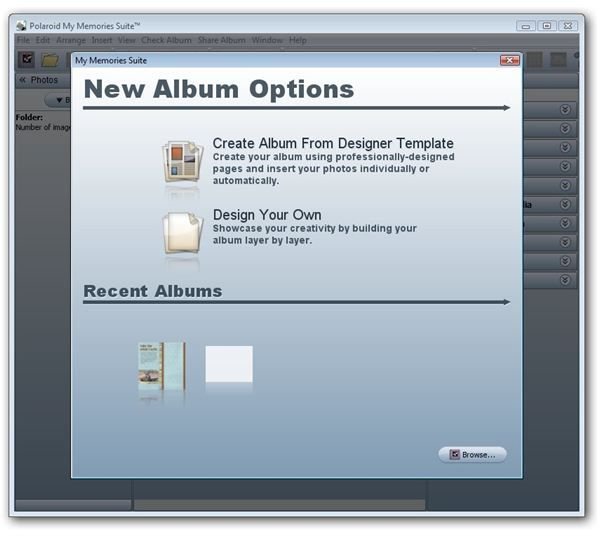 Although My Memories Suite is compatible with both Windows (XP and Vista) and Mac (OS X 10.4.8 or higher) operating systems, this review will only be examining the software when used in the Windows Vista environment. Installation was fairly typical for the Windows version, despite the prompt to reboot the system after the installation was complete. I ignored this request to see if a reboot was really needed and it wasn't. However, it would probably be a good idea to reboot your own system after installation before getting involved in any major projects, just in case.
In addition to the main application software, several bundled themes and layouts accompany My Memories Suite. Each of these is contained on its own CD and must be installed separately. In total, there are five CDs that you'll need to rotate in and out of your PC, assuming that you want access to the entire contents of the package.
User Interface (5 out of 5)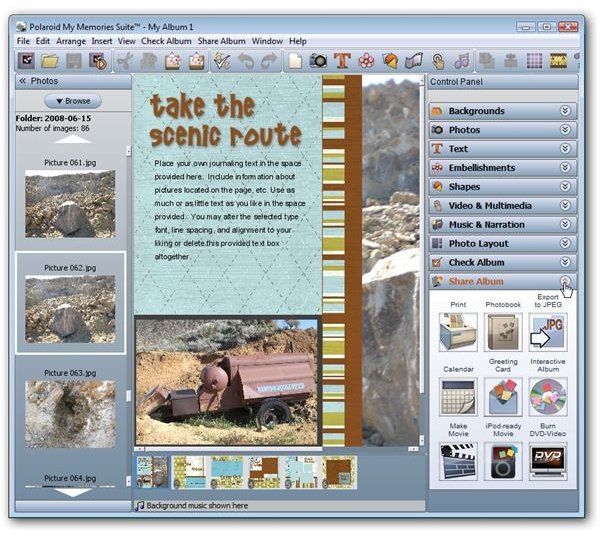 While the addition of plenty of design objects is always a big plus in an application such as this, it's generally the user interface that can make or break the product. My Memories Suite really shines in this category. Not only are there an abundance of options that you can choose from when creating your digital photo product, but the entire interface is easy to navigate and extremely intuitive.
Expandable panels allow you to restrict your attention to the tools that are currently being used while still keeping others just a single mouse click away. Once inside any of these panels, the interface walks you through the exact steps needed to add or edit a photo, record narration to accompany the scrapbook page, attach music or video to the project, or insert a new background or embellishments.
Features (5 out of 5)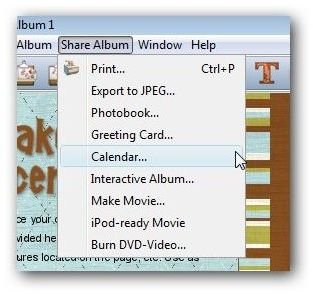 One feature that I am very impressed with in My Memories Suite is the ability to record and add narration without the help of any other software product. All you have to do is locate the page where you want to insert the narration, click on the button to do so, and start talking. When finished, just click the Stop button and you're done. This tool is so well integrated into the software (and so easy to use) that I am considering using the application for general slideshow creation – even for those presentations that don't require digital photos.
My Memories Suite also offers a number of ways to share your final creation. You can export the project to JPEG images (so that anyone can view them), create a photobook, or even turn it into an iPod-ready movie. With the photobook, calendar, and greeting card options, you can even order professionally-printed copies of your projects that you can, in turn, send out to others.
Price to Value (4 out of 5)
There are two different packages available for My Memories Suite – Standard and Deluxe. Both bundles include the main application, four additional designer CDs, and a $10 gift certificate that can be applied toward online purchases of material created using the software. The Deluxe Package also includes additional gift certificates for a large, professionally-bound photobook and four greeting cards.
The original list price of the Standard Package is $79.98, but the My Memories Suite web site is currently listing this bundle at $59.98. This is noted as a limited time offer, but no deadline is given. Likewise, the original list price for the Deluxe Package is $119.97, but the "limited time offer" price is $89.97.
Overall (5 out of 5)
My Memories Suite may be priced a bit higher than other digital scrapbooking applications, but it also includes a number of features that you won't find in comparable software. The ability to incorporate music, narration, and video into your editing projects definitely puts this software in its own class. Despite having all these added options, the product is still easy to learn and use, even for those completely new to photo editing and digital scrapbook software. Overall, this package is well worth the investment.